Say "Cheese" Mr. President!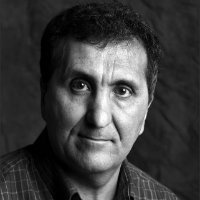 Picture from: White House.gov
Pete Souza tells about being the Chief Official White House Photographer for President Obama.Pete was also Official White House Photographer for President Reagan's second term, worked for National Geographic as a freelancer and worked for the Chicago Tribune as a national photographer covering Washington,DC.Read more to learn about what it's like being the Official White House Photographer!
1. Can you share with young people the job of a Presidential photographer?
A Presidential photograph captures photographs of the President of the United States documenting for history every possible aspect of the President's job, both official and private. Every day is different.Trying to be as invisible as possible, I am trying to create a good photographic archives for history, an archive of a President that will live on for future generations to see. My biggest challenge photographing the President is trying to make interesting pictures on a daily basis.
1.What got you interested in a career as a photographer? Is there anything in your childhood or school days that helped to spark this interest?
I didn't really start taking pictures until my third year in college but in retrospect I was always looking at pictures when I was a kid. When I was 8 or 9, my parents took me to Washington, D.C., and we purchase a book called, "The Living White House;" I used to look at the photographs in that book all the time.
2.What would you say is the best part of your career choice?
I really love my job being the person capturing a moment that can live on. I've gotten to travel the world and be in the presence of so many interesting people and situations that I never would have had I not become a photographer.
3.Do you have any favorite photographs you have taken of the President Obama?I always say my favorite photograph will be the one I make tomorrow. That's what keeps me going: striving to make a good photograph day after day.
4.Can you share any specific photographs you have taken of the president? Perhaps, a funny photograph, family photograph, serious photograph, that you think young people might find of interest?I love this photograph of the President reacting on the bench as he was coaching his daughter Sasha's basketball team. He's just being an excited dad here. Go to this link to see the photograph: Flickr.com/photos/whitehouse
On a more serious note, here's a photograph of the President contemplating a national security decision in the Situation Room. Note that he's wearing casual clothes because it's a weekend. For him–and me–it's a seven-day work week every week.Go to this link to see the photograph:
5. What can young people do now to get started in a career as a photographer? Any photography tips for kids?
Get a camera and start taking pictures of things that interest you would be a suggestion.Another would be to study photographs of other photographers. A simple tip for better pictures is really pay attention to what your framing in the viewfinder. Sometimes moving a foot to the left, or kneeling down low, will yield a better photograph. Also, pay attention to the light falling on the subject. Usually the best times for outdoor photography are in the earlier morning or later in the day, NOT when the sun is directly overhead.It is also important to establish a rapport with those with whom you are taking pictures.
6.You must be very busy taking photographs each day to record a Presidency. About how many photographs are taken each week?
Most of the photographs I do are candid in that I'm not asking anyone to pose. People at the White House have become comfortable with me always taking pictures, so that makes it easier to get natural un-posed photographs. I probably shoot between 500 and 1,000 pictures every day, a little less on weekends. That adds up to my staff and I producing up to 20,000 pictures a week! One of the photographs of the President in the Situation Room during the mission against bin Laden is one of the most viewed pictures ever on the Internet.See the photograph at this link: (Flickr.com/photos/whitehouse)
7.You travel the world with the President, seeing many famous people. Any memory that you'd like to share?
Just having a picture of the President and a world leader or famous person is not enough. I try to make it an especially good picture of the President and a world leader. I try to be a photographer who captures life as it unfolds with hopefully a flair of artistry.The President has never asked me NOT to take a photograph but once in a while, the President will ask me to take a certain picture. I remember the President saw an old high school friend and his wife who had just had a baby. The couple and the baby got into the Presidential limo and it was the very first time a baby seat had ever been inside the Presidential limo. The President asked me to take a photograph.
8.Anything else you'd like to share with young people about your career as White House Photographer?
I was the first photographer to use a digital camera to take the official presidential portrait.
Most of my work is documentary in nature so I'm visually recording things as they happen on the fly as opposed to posing pictures. I'm covering literally every meeting and event that the President has every day, and also document a good portion of his personal life.This photo archives will also be invaluable to historians in years to come.
---