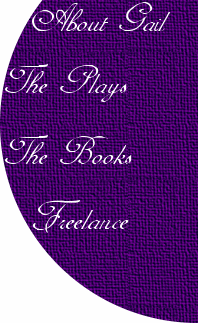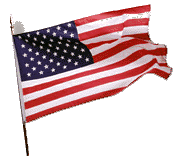 Remember Our Soldiers

Click Here for catalog:
Social Studies School Service/Resources for Teachers, Parents,counselors,more!

EbooksClick here for EBooks by Social Studies School Service!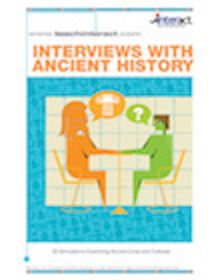 NEW:Reader's Theater Scripts(Biographies in Ancient History):
Reader's Theater Scripts (Biographies in US History)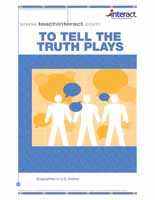 Click here to learn more:
Teachinteract.com

Materials for experiential,active learners

NEW! Is That FAKE News?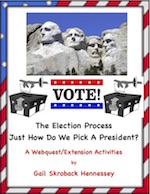 Just How Do We Elect A President?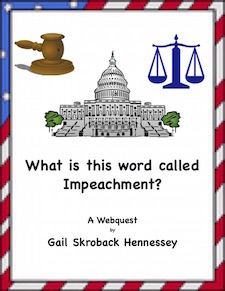 Just What is this word called IMPEACHMENT?

Anti-Bullying Resources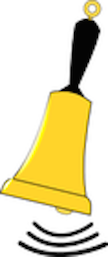 Need a quick activity?
Bell Ringers!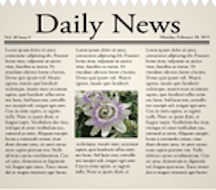 In the News!
Updated regularly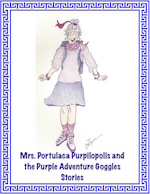 Mrs. Portulaca Purpilopilis
and the Purple Adventure Goggles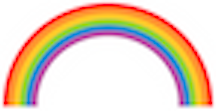 New:The COLOR GAMES!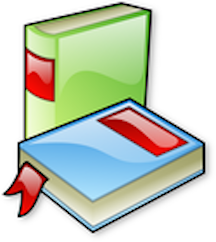 The Wooden Cookie Box Story The Wooden Cookie Box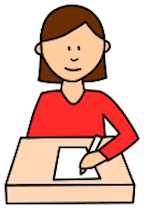 DBQ Activities!


Facts to Wow your Friends! Women's History and St. Patrick's Day Fun Facts,World Water Day

Calendar Specific Resources!NEW

World Landmarks:( NEW) Lots of fun things to use with your students!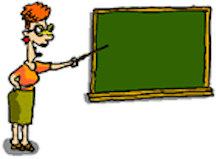 Teaching Ideas!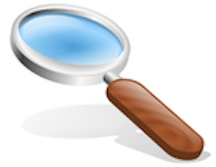 Webquests!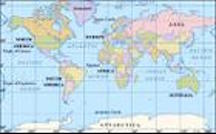 Geography Activities

Geography Ideas! NEW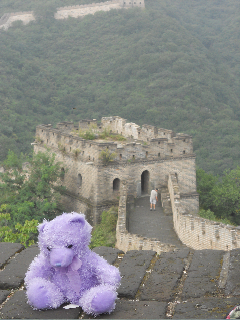 Purpleannie's Travels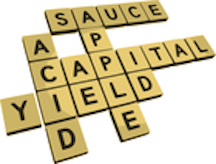 wpclipart.com
Crossword Puzzles!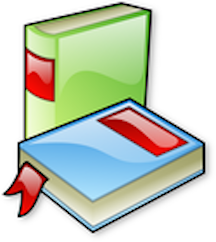 Short Reads of interest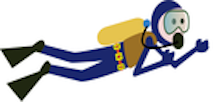 Dive into Career Choices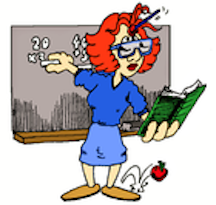 Teaching Tips A-Z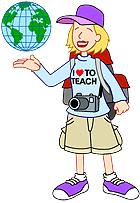 Mrs. Waffenschmidt


`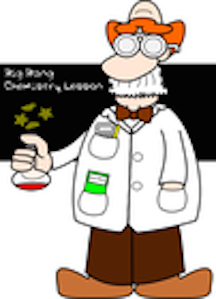 wpclipart.com

Science Fun!


`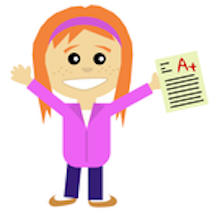 P.R.A.I.S.E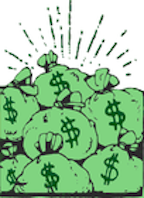 MONEY, MONEY, MONEY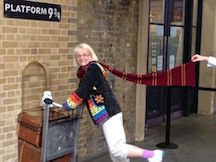 Gail's Glimmerings
Mail Gail:


Gail Hennessey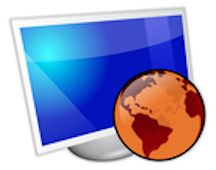 WEBSITES of INTEREST:


History For Kids

Tween Tribune-News Stories for Student

DogoNews: Fodder for Young Minds

WPClipart.com

OpenClipart.com

BBC Website for Kids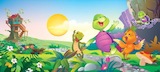 Purple Turtle EBOOKS!
Check out:

Award winning site for April 2008!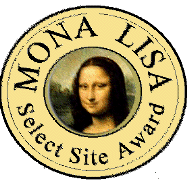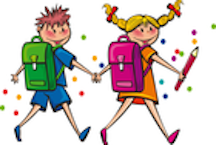 Free JavaScripts provided
by The JavaScript Source
Check out this day in History: Click here: http://www.nytimes.com/learning/general/onthisday
FOLLOW ME ON TWITTER!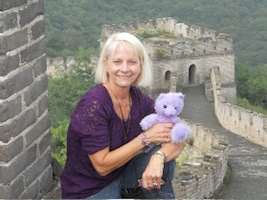 Welcome to My Website for Educators!
Teach PEACE and TOLERANCE
In the News: NASA is sending a space craft called Parker Solar Probe to the Sun and is giving people a chance to "touch the Sun". Go to this link by April 27th to submit your name to be placed on a microchip that will be aboard the probe.Touch the Sun Sign up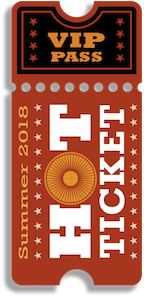 Illustration from NASA.

"If I can not do great things, I can do small things in a great way."Martin Luther King
Try doing an act of kindness for someone, today!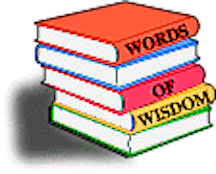 "Remember no one can make you feel inferior without your consent."
Eleanor Roosevelt
PLEASE TAKE A MOMENT AND SIGN MY GUESTMAP. I'D LOVE TO SEE WHERE MY VISITORS CALL HOME! Click on the GLOBE ICON on the left to open the map.
Animated picture from: animatedimages.org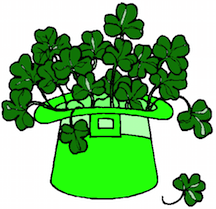 FREEBIES for March!

Highlighted Resources for MARCH:


1. March is WOMEN'S HISTORY MONTH. Use this web quest(extension activities) to learn about twelve women that have made contributions to our world:Women's History Month, A Webquest



2. Learn about the contributions of some of our FIRST LADIES with this webquest:First Ladies,A Webquest


3. Learn about IRELAND and St. PATRICK'S DAY with this web quest on Ireland includes 12 questions and lots of extension activities! Skills include:reading for information and using research/computer skills:St. Patrick's Day and Ireland, A Webquest



4. I had lots of fun developing this Reader's Theater Script on McSean, a Leprechaun: McSean, A Leprechaun, A Reader's Theater Script

5. 11. March is NATIONAL PEANUT MONTH: Fun/informative web quest to learn about the peanut.Includes fun facts, extension activities and comprehension questions. Great for a Friday activity! Everything has a History, Even the Peanut!

6. I have lots of Reader's Theater Scripts on famous women in history, great for Women's History Month including: Rachel Carson,Elizabeth Blackwell, Susan B. Anthony, Amelia Earhart, Bessie Coleman, Eleanor Roosevelt, Hatshepsut, Sacagawea, Rosa Parks, Hillary Clinton, Michelle Obama, Katherine Johnson, Marie Curie, Harriet Tubman and many other plays. See below or under "Plays".

7. Early APRIL: One of my most popular resources: Introduce your students to the history of APRIL FOOL'S DAY.This resource provides a reading for students as well as lots of interesting famous April Fool's Day pranks (Ex: A video on a spaghetti harvest in the country of Switzerland caused people to call to ask where they could buy a spaghetti tree!Extension activities,a Test your April Fool's Day IQ and comprehension questions.April Fool's Day!

8. Check out my FAKE NEWS resource. Goes well with the April Fool's Day resource:FAKE NEWS! Interactive Notebook Activity

9. A great way to practice oral reading fluency! Start a discussion about bullying reading HC Andersen's Ugly Duckling.Then,try this fun/informative play on Hans Christian Andersen! Students in grades 4 and up. Comprehension/ discussion questions, extension activities included: Hans Christian Andersen's Birthday is April 2nd. Hans Christian Andersen, A Reader's Theater Script


Use my THINGY letters to have kids write spelling words, vocabulary words or as an art activity! Have students try and guess what some of the THINGY Letters are.(also have Black/White option):ClipArt: Alphabet Thingy Letters!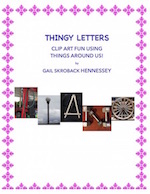 Check out my new series of Children's Books!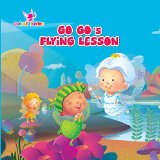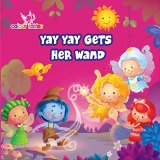 Colour Fairies: Go Go's Flying Lesson
Colour Fairies: Yay Yay Gets Her Wand
You can find my Aadarsh Publishing books at Amazon.com($2.99 each)Amazon.com
Check out my video interview at TES.com:Featured Author, Gail Hennessey

Check out my blog on Education World: Click here:EducationWorld Blogger


EXCITING NEWS: My SECOND Purple Turtle Story was made into a cartoon.Click here to watch:Purple Turtle and the Safari Adventure Purple Turtle Story, Purple and the Cupcakes, was made into an animated cartoon! Check it out here:Purple Turte and the Case of the Missing Cupcakes!
Check out my Pinterest page to see all my resources in one easy place!Click here to learn more:Gail's Social Studies Emporium(and More)


My Latest Reader's Theater Scripts:Go to the link and click "Preview" to see a sample of the Reader's Theater Script you may find of interest:
William Shakespeare
Bessie Coleman,Aviator
Marian Anderson
Leonardo da Vinci,"Renaissance Man!"
Michelangelo!
The Bus Ride That Changed History(A Visit with Rosa Parks)
McSean, the Leprechaun, A Reader's Theater Script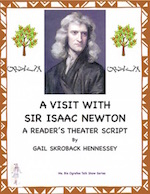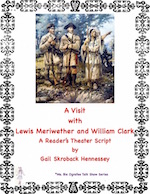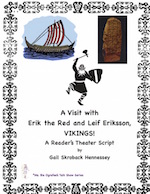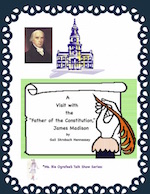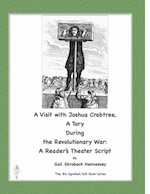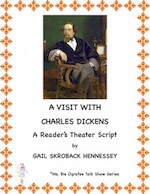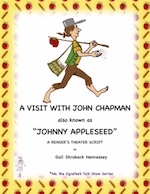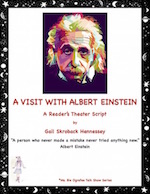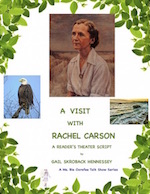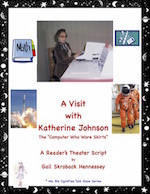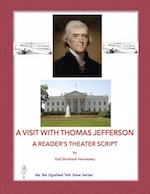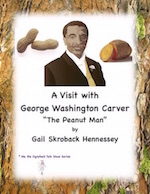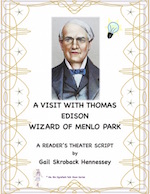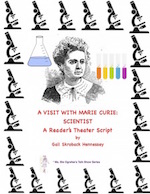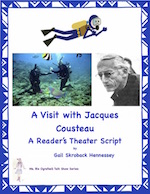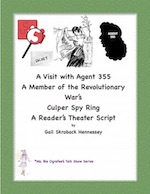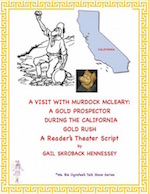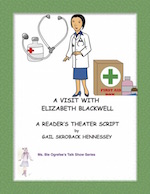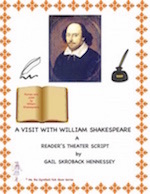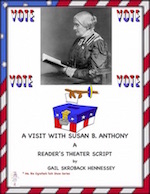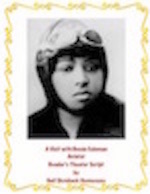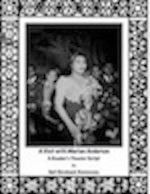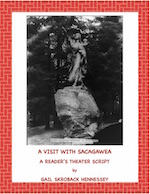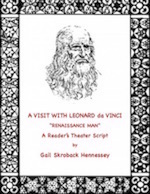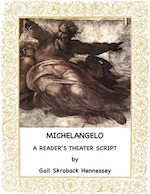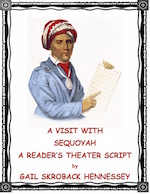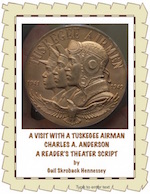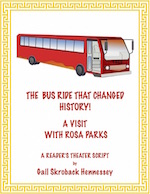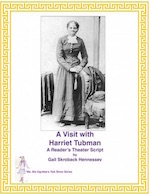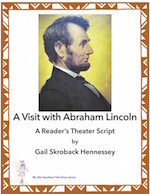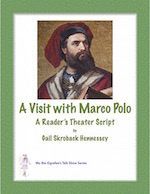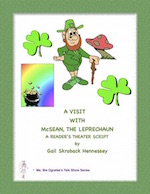 PLEASE TAKE A MOMENT AND SIGN MY GUESTMAP. I'D LOVE TO SEE WHERE MY VISITORS CALL HOME! Click on the GLOBE ICON on the left to open the map.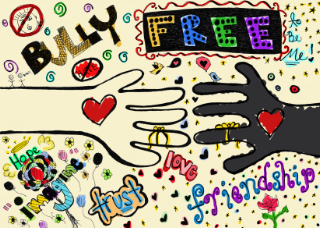 LOOK!
I remember the saying "Sticks and stones may break your bones but names can never hurt you". Personally, I never thought this to be true. Words are very powerful and negative words can hurt-a lot! Each day, thousands of young people experience some sort of bullying, either in words and/or actions. These two sites have great resources which might be of help to classroom teachers, parents and young people:
Stop Bullying!

Click here to learn more about Anti-Bullying Activities to use in the classroom.Stand up to Bullying!

To any young people visiting my website. Please,if you are being bullied, seek help...SPEAK TO AN ADULT today!And, if you SEE something that looks like bullying-SAY something to an adult!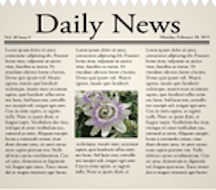 IN THE NEWS TODAY:3/14/2018:
Thousands of students from around the country came out of their schools, March 14th, to support the seventeen killed in the latest school shooting at the Stoneman Douglas High School in Parkland, Florida. The National School Walkout was a peaceful display by young people who used the time to voiced their concerns that Congress has yet to pass any meaningful gun control legislation. Students at a school in Los Angeles, spelled out a human "Enough" on a football field. Another school collected 232 backpacks for each school shooting since Columbine ,which occurred in 1999. On the lawn in from of the U.S. Capitol,7000 pairs of shoes were placed to represent the number of students killed in school shootings since Sandy Hook, in 2012. Students from over 2200 school participated. Additionally, students in school in other countries, including Great Brtain, also walked out of classes in support of American school students.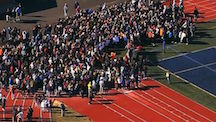 Photograph from ABCNews
A family walking along a western beach in the country of Australia found a bottle with a message inside. It turns out to be the oldest known message in a bottle. The note inside dates back to 1886 making it 132 years old! Actually the bottle was thrown,from a German ship, the Paula, into the Indian Ocean, as a science experiment to learn about currents. The bottle will be on display at a museum in Fremantle, Australia. Scientists think the bottle, with the message inside, actually reached Australian's shore soon after it was dropped into the ocean and was buried in sand until it was eventually exposed due to recent storm.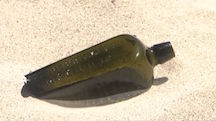 Photograph from washtimesherald.com
Next year, a new type of car will be available for sale. Called the PAL-V, the Dutch car can also FLY. The two person vehicle will be able to convert from driving down a highway at up to 100 mph to flying up to speeds of 112 mph. In addition to a driving license, you will also need a pilot's license to take this car for a spin! The car doesn't actually fly with the push of a button. It will require some manual changes that the company says would take only about 10 minutes to perform. The price of the PAL-V flying car is about $300,000.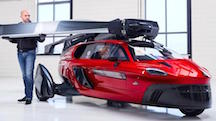 Photograph from Cnbc.com
Many of the penguin colonies in Antarctica are in trouble so scientists were very excited to discover a new colony with LOTS of Adelie penguins. In facts, scientists are calling it a super colony. Using satellite imagery,large amounts of guano stains(poop) were found on the rocks of the Danger Island, so named because of the treacherous sea ice area where the islands are located. Scientists decided to investigate and found an estimated 1.5 million penguins calling the area home. The Danger Islands are being proposed as a marine-protected area to help keep their population safe.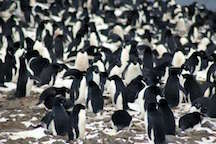 Photograph from msn.com

Learn more about Adelie penguins:Adelie penguin facts and Adelie Penguins
Imagine an airplane that can travel from New York to London in only three hours? It currently takes twice that amount of time for such a flight. A very different looking airplane is being designed in the country of Spain. The airplane will use nuclear-power instead of jet fuel and will be able fly at speeds of up to 1150 mph. Called Magnavem, Latin for "big bird", the airplane will hold up to 500 passengers. The designer of the aircraft said it would also have zero carbon emission, making it environmentally friendly. Estimates that the plane will not be ready for flight for about 10-15 more years.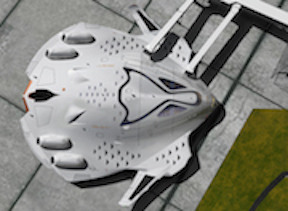 Graphic from designboom.com
Over forty mummies have been unearthed in a 2000 year old city found in the country of Egypt. Located south of Egypt's capital city of Cairo, eight tombs have been uncovered in burial shafts. Dating back to 332 BC, the time of Alexander the Great,the mummies were found with pottery,jewelry and other artifacts. One necklace, had the message, "Happy New Year" written in ancient Egyptian hieroglyphs. Over 1000 statues and four canopic jars, which contained the human organs of their owner, were also unearthed. Ancient Egyptians believed you could take possession with you into the afterlife. Because of this belief, archeologists have learned a great deal about the lives of the ancient people of Egypt. Archeologists think that one of the mummies was that of a priest who worshipped an Egyptian god, Thoth. It was announced that this is only the beginning of the excavation of the area and it is thought that more mummies will be unearthed.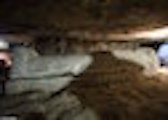 Photo from Dailymail.co.uk
PAST NEWS STORIES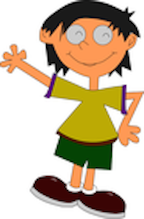 Click here:Past News Stories

"The school is the last expenditure upon which America should be willing to compromise."FDR
"If a man empties his purse into his head, no man can take it away from him. An investment in knowledge always pays the best interest."(Ben Franklin)
"You must be the change you want to see in the world."(Mahatma Gandhi)
"School is a building that has four walls-with tomorrow inside."(Lon Watters)
"We know the future will outlast all of us, but I believe that all of us will live on in the future we make."(Senator Ted Kennedy)
"The purpose of life is a life of purpose." (Robert Byrne)
"The purpose of life is to amount to something and have it make some difference that you lived at all."(Dear Abby)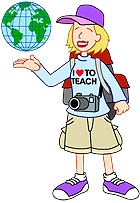 Special thanks to EducationWorld for letting me use this image of my "alter ego" as Mrs. "Waffenschmidt!

About Gail:

I have retired from teaching after 33 1/2 years in the classroom. Of that time, I taught Grade 6 Social Studies teacher for 31 1/2 years.I earned my BA in early secondary education with a concentration in social studies from SUNY Oneonta, New York, and my MST in social studies education from Binghamton University in New York. In 1988, I was awarded the Outstanding Elementary Social Studies Classroom Teacher of the Year Award from the New York State Council for the Social Studies. Additionally, in 1988, I was also awarded the Outstanding Elementary Social Studies Teacher of the Year Award by the National Council for the Social Studies.

My work has appeared in most children's publications including:
Appleseeds,Scholastic's Super Science,Scholastic's Science World, Highlights for Children, National Geographic World, Ranger Rick, Cobblestone, Faces, Muse Magazine,Contact Kids, US Kids,Action Magazine(Scholastic),Girls' Life,Boys' Life,American Girl, Instructor,Creative Classroom,Middle Years,Time for Kids,Scholastic News,Scholastic News Zone, Time for Kids , Ask Magazine, Dig, Calliope, Cobblestone, FACES, Studies Weekly, Glo Adventurer, and more.




---