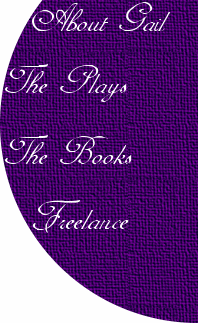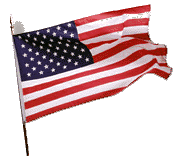 Remember Our Soldiers

Click Here for catalog:
Social Studies School Service/Resources for Teachers, Parents,counselors,more!

EbooksClick here for EBooks by Social Studies School Service!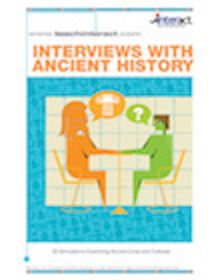 NEW:Reader's Theater Scripts(Biographies in Ancient History):
Reader's Theater Scripts (Biographies in US History)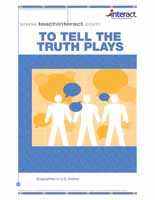 Click here to learn more:
Teachinteract.com

Materials for experiential,active learners

NEW! Is That FAKE News?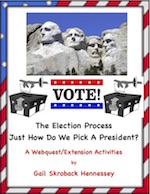 Just How Do We Elect A President?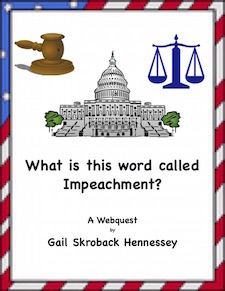 Just What is this word called IMPEACHMENT?

Anti-Bullying Resources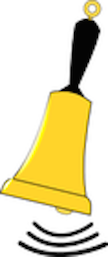 Need a quick activity?
Bell Ringers!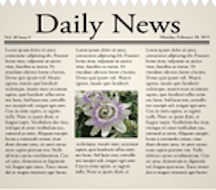 In the News!
Updated regularly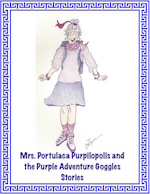 Mrs. Portulaca Purpilopilis
and the Purple Adventure Goggles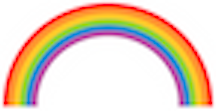 New:The COLOR GAMES!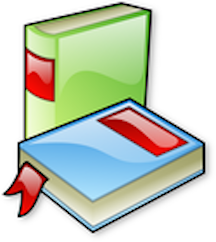 The Wooden Cookie Box Story The Wooden Cookie Box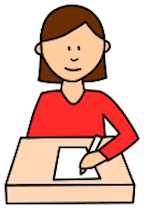 DBQ Activities!


Facts to Wow your Friends!

Calendar Specific Resources!NEW

World Landmarks:( NEW) Lots of fun things to use with your students!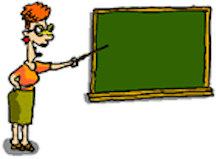 Teaching Ideas!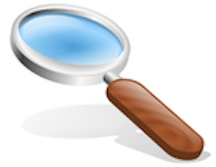 Webquests!


(New: Sample Iditarod Webquest!)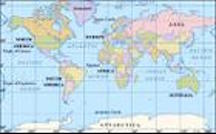 Geography Activities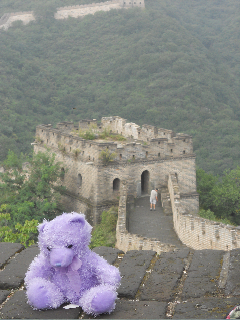 Purpleannie's Travels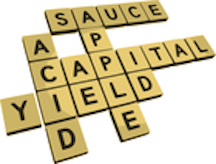 wpclipart.com
Crossword Puzzles!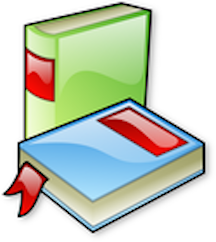 Short Reads of interest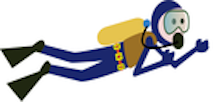 Dive into Career Choices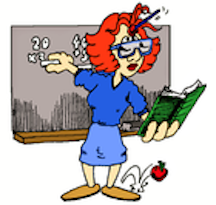 Teaching Tips A-Z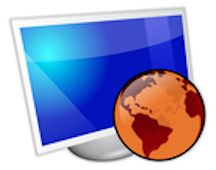 Great websites!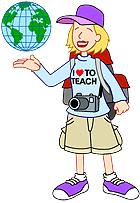 Mrs. Waffenschmidt


`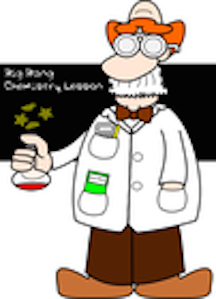 wpclipart.com

Science Fun!


`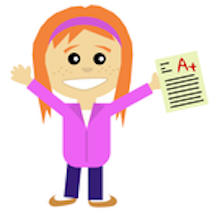 P.R.A.I.S.E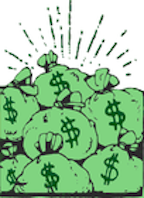 MONEY, MONEY, MONEY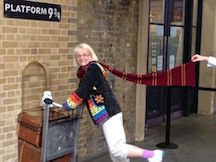 Gail's Glimmerings
Mail Gail:


Gail Hennessey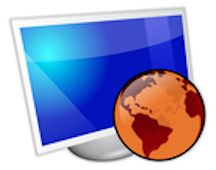 WEBSITES of INTEREST:


History For Kids

Tween Tribune-News Stories for Student

DogoNews: Fodder for Young Minds

Time for Kids-Around the World

WPClipart.com

OpenClipart.com

BBC Website for Kids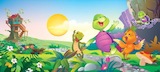 Purple Turtle EBOOKS!
Check out:

Award winning site for April 2008!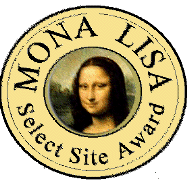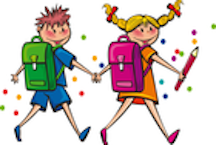 Free JavaScripts provided
by The JavaScript Source
Check out this day in History: Click here: http://www.nytimes.com/learning/general/onthisday
FOLLOW ME ON TWITTER!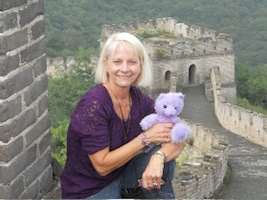 Welcome to My Website for Educators!
Teach PEACE and TOLERANCE
"If I can not do great things, I can do small things in a great way."Martin Luther King
Try doing an act of kindness for someone, today!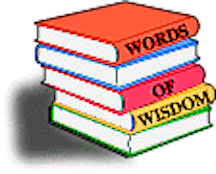 "Remember no one can make you feel inferior without your consent."
Eleanor Roosevelt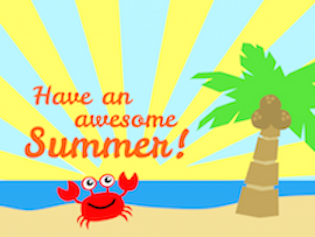 For all of you that will soon be on Summer Break, have a wonderful vacation. I will continue to update my website throughout the summer months!
Looking for some activities to use with your students as summer vacation approaches? Need something for a Friday afternoon or before a holiday break? I have lots of Reader's Theater Scripts(see below) biographies on famous men and women in history, science and language arts. Additionally, you may find these highlighted resources of interest: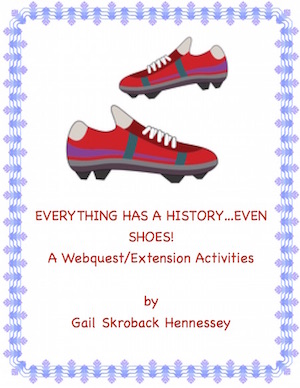 I also have resources on the history of peanuts,tulips, peanuts, chewing gum and candy. Great for end of the year activities.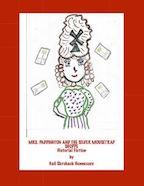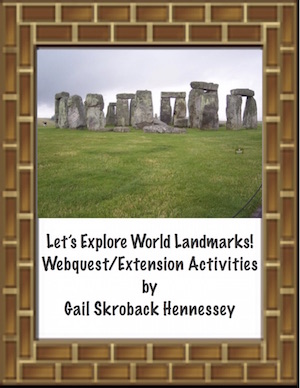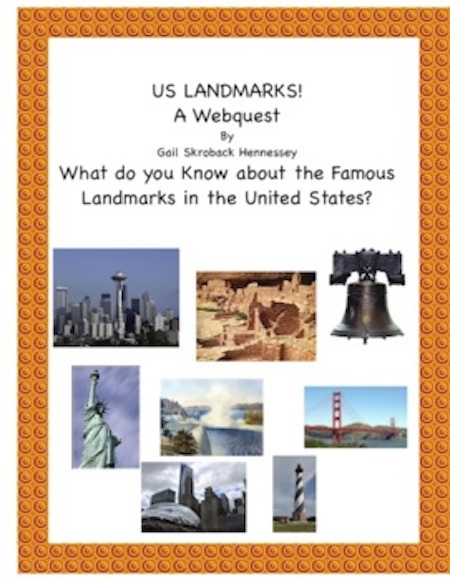 Use my THINGY letters to have kids write spelling words, vocabulary words or as an art activity! Have students try and guess what some of the THINGY Letters are.(also have Black/White option):ClipArt: Alphabet Thingy Letters!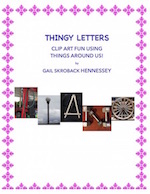 Check out my new series of Children's Books!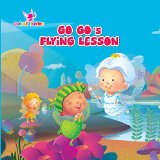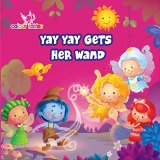 Colour Fairies: Go Go's Flying Lesson
Colour Fairies: Yay Yay Gets Her Wand
You can find my Aadarsh Publishing books at Amazon.com($2.99 each)Amazon.com
Check out my video interview at TES.com:Featured Author, Gail Hennessey

Visit Rachel Lynette's Minds in Bloom Blog to see my Guest Blog,"Got A Minute,Three or Five?"(Tips for things to do when you a few minutes of class time).Click here:Minds-in-Bloom.com
EXCITING NEWS: My SECOND Purple Turtle Story was made into a cartoon.Click here to watch:Purple Turtle and the Safari Adventure Purple Turtle Story, Purple and the Cupcakes, was made into an animated cartoon! Check it out here:Purple Turte and the Case of the Missing Cupcakes!
Check out my Pinterest page to see all my resources in one easy place!Click here to learn more:Gail's Social Studies Emporium(and More)
My Latest Reader's Theater Scripts:Go to the link and click "Preview" to see a sample of the Reader's Theater Script you may find of interest:George Washington Carver: The Peanut ManJacques Cousteau, A Reader's Theater Script
William Shakespeare
<Bessie Coleman,Aviator
Marian Anderson
Leonardo da Vinci,"Renaissance Man!"
Michelangelo!The Bus Ride That Changed History(A Visit with Rosa Parks)McSean, the Leprechaun, A Reader's Theater Script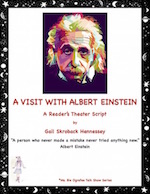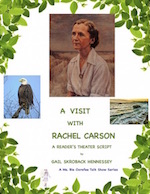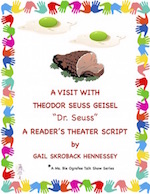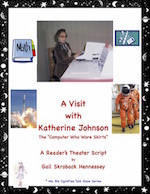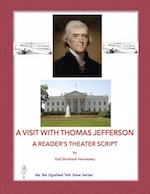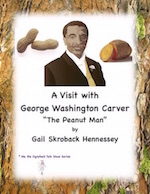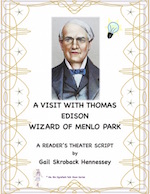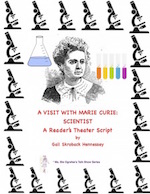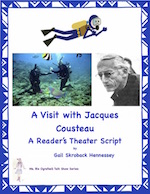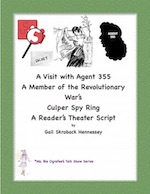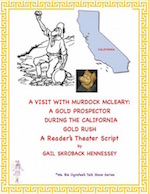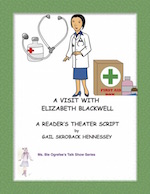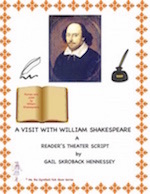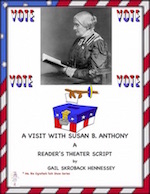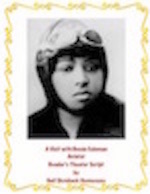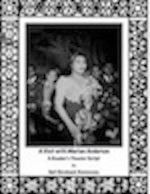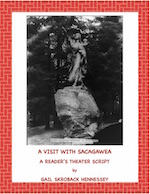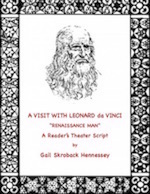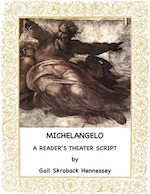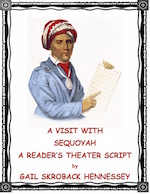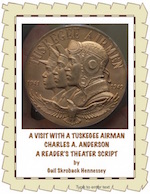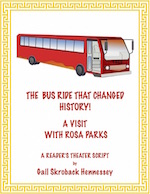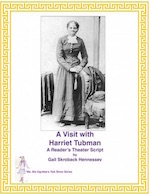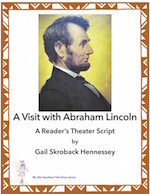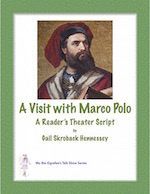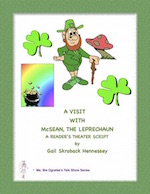 PLEASE TAKE A MOMENT AND SIGN MY GUESTMAP. I'D LOVE TO SEE WHERE MY VISITORS CALL HOME! Click on the GLOBE ICON on the left to open the map.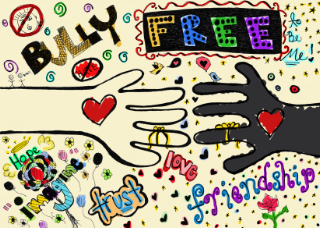 LOOK!
I remember the saying "Sticks and stones may break your bones but names can never hurt you". Personally, I never thought this to be true. Words are very powerful and negative words can hurt-a lot! Each day, thousands of young people experience some sort of bullying, either in words and/or actions. These two sites have great resources which might be of help to classroom teachers, parents and young people:
Stop Bullying!

Click here to learn more about Anti-Bullying Activities to use in the classroom.Stand up to Bullying!

To any young people visiting my website. Please,if you are being bullied, seek help...SPEAK TO AN ADULT today!And, if you SEE something that looks like bullying-SAY something to an adult!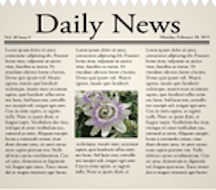 IN THE NEWS TODAY:6/26/2017:
Peaceful protesting has worked for a group of boys in a school in England. Pants are the dress code for boys throughout the school year. Girls wear skirts. A group of boys wanted to be able to wear shorts in the summer time so to protest wearing long pants in summer, they decided to wear the skirts worn by girls! The school has decided to allow the boys to wear shorts next year. Do you think dress codes are a positive or a negative thing? Explain your answer. Would you have been one of the boys who would have come to school wearing a skirt? What is another PEACEFUL method to protest something for which you don't agree?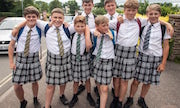 Photograph from Theguardian.com
Almost everyone has read a story by Dr. Seuss, whose real name was Theodor Geisel. A museum has opened in Springfield, MA, dedicated to the life of Dr. Seuss. The Amazing World of Dr. Seuss Museum has never before seen artwork of Dr. Seuss as well as lots of illustrations from his many children's books. Visitors can see his boyhood bedroom and lots of colorful rooms including his grandparents' bakery.You can also see on display his bowtie collection, all 117 of them! For those of you that hope to become a writer some day, here is an interesting example of never giving up. Dr. Seuss was rejected by 27 publishers before finding someone to publish his story, "And to Think That I Saw It on Mulberry Street"!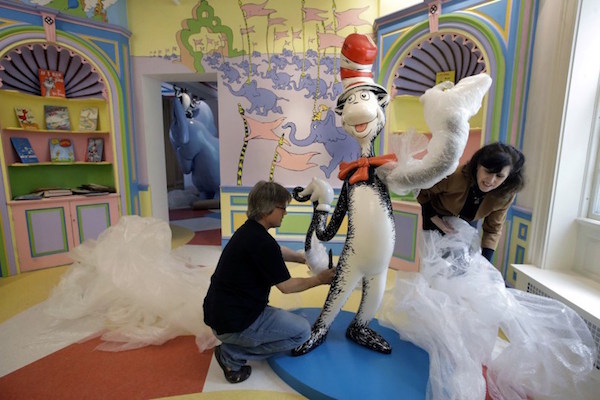 Photograph from denverpost.com Check out this Reader's Theater Script on the life of Dr. Seuss:


A new law in the village of Bergun/Bravuogn,in the Swiss Alps will surprise visitors. Photographs have been banned. Seems the village is so beautiful, town leaders are concerned that people seeing photographs posted by tourists might get depressed! Signs are posted in the tiny village near St. Moritz stating fines may be charged to those taking photographs.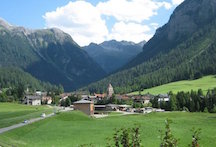 Photograph from odditycentral.com
An almost complete preserved tiny baby bird has been found in amber. The bird, dating back about 100 million years, was found in the country of Myanmar(in Asia). Scientists say the baby bird is the most complete ever found in amber. You can still see a partial wing and its feathers along with its skull,feet and tail.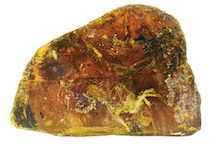 Photograph from newscientist.com
If you live on the east coast, you may be in for an unusual sky. NASA is planning(perhaps the morning of June 11th) to place red and blue-green vapors into the atmosphere. The research rocket will released the canisters of colorful vapors from a height of about 96-124 miles. The colorful clouds should be seen from North Carolina to New York. The green and red is not harmful to humans. NASA hopes the experiment will supply information on the ionosphere, the upper levels of our atmosphere.

Photograph of the rocket from weather.com
The 2017 Scripps National Spelling Bee winner is Ananya Vinay. The sixth grader from Fresno, CA, won the spelling bee by correctly spelling the word, "marocain"(dress fabric). Other words which Ananya correctly spelled included gifblaar, wayzgoose and hypapathe. In addition to a trophy, Ananya, who hopes to become a doctor, won about $40,000 in cash and prizes. It is the first time, since, 2013, that there wasn't a tie!

Photograph from yahoo.com
NASA's Parker Solar Probe will be heading on a very unique journey to the sun in 2018. It will be the first mission to a star ever undertaken by NASA. The 10 ft. long probe will be coated with 5 inches of carbon to protect it from solar emissions and radiation. The probe is headed for the corona, the outermost part of the sun. Named for a living astrophysicist, Eugene Parker, the probe will carry a clip with a photograph of Parker as well as a message to the sun from the scientist. It is hoped that the probe can approach within 3.7 million miles of the surface of the sun and gather information about solar winds and the corona.

Illustration from solarprobe.jhuapi.edu
Imagine reaching the summit of Mount Everest. Now, imagine reaching it TWICE in one week. Anshu Jamsenpa, of India, set a new women's record for a double ascent of Mount Everest in one season. Even more amazing, this is the FIFTH accent of Mount Everest by Jamsenpa! Another woman, Lhakpa Sherpa made the record books, too. She has the most summit climbs by a woman with an amazing eight ascents At 29,028 ft.,(some say it is now 29,035), Mt. Everest stands about 5 1/2 miles above sea level! It is located between Nepal and China.Note: If you measure from the ocean floor, Mauna Kea is actually higher than Mt. Everest.


Photograph from wpclipart.com

Click out this webquest on Mt. Everest:Mt. Everest: A Webquest



PAST NEWS STORIES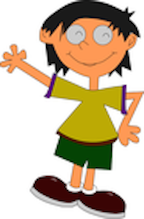 Click here:Past News Stories

"The school is the last expenditure upon which America should be willing to compromise."FDR
"If a man empties his purse into his head, no man can take it away from him. An investment in knowledge always pays the best interest."(Ben Franklin)
"You must be the change you want to see in the world."(Mahatma Gandhi)
"School is a building that has four walls-with tomorrow inside."(Lon Watters)
"We know the future will outlast all of us, but I believe that all of us will live on in the future we make."(Senator Ted Kennedy)
"The purpose of life is a life of purpose." (Robert Byrne)
"The purpose of life is to amount to something and have it make some difference that you lived at all."(Dear Abby)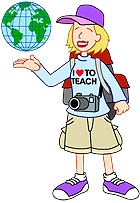 Special thanks to EducationWorld for letting me use this image of my "alter ego" as Mrs. "Waffenschmidt!

About Gail:

I have retired from teaching after 33 1/2 years in the classroom. Of that time, I taught Grade 6 Social Studies teacher for 31 1/2 years.I earned my BA in early secondary education with a concentration in social studies from SUNY Oneonta, New York, and my MST in social studies education from Binghamton University in New York. In 1988, I was awarded the Outstanding Elementary Social Studies Classroom Teacher of the Year Award from the New York State Council for the Social Studies. Additionally, in 1988, I was also awarded the Outstanding Elementary Social Studies Teacher of the Year Award by the National Council for the Social Studies.

My work has appeared in most children's publications including:
Appleseeds,Scholastic's Super Science,Scholastic's Science World, Highlights for Children, National Geographic World, Ranger Rick, Cobblestone, Faces, Muse Magazine,Contact Kids, US Kids,Action Magazine(Scholastic),Girls' Life,Boys' Life,American Girl, Instructor,Creative Classroom,Middle Years,Time for Kids,Scholastic News,Scholastic News Zone, Time for Kids , Ask Magazine, Dig, Calliope, Cobblestone, FACES, Studies Weekly, Glo Adventurer, and more.




---