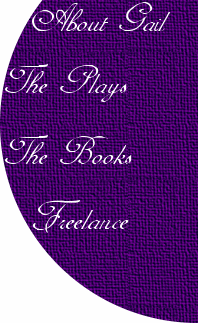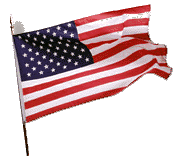 Remember Our Soldiers

Click Here for catalog:
Social Studies School Service/Resources for Teachers, Parents,counselors,more!

EbooksClick here for EBooks by Social Studies School Service!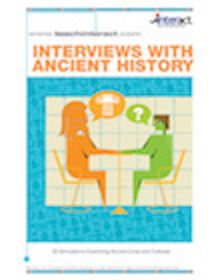 NEW:Reader's Theater Scripts(Biographies in Ancient History):
Reader's Theater Scripts (Biographies in US History)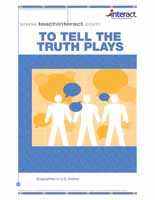 Click here to learn more:
Teachinteract.com

Materials for experiential,active learners

Anti-Bullying Resources

ELECTION 2016!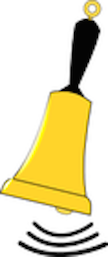 Need a quick activity?
Bell Ringers!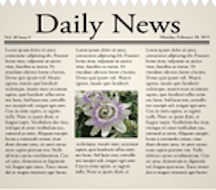 In the News!
Updated regularly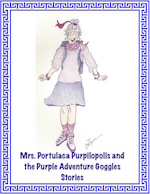 Mrs. Portulaca Purpilopilis
and the Purple Adventure Goggles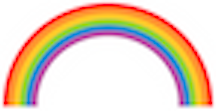 New:The COLOR GAMES!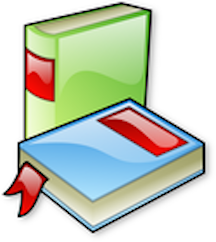 The Wooden Cookie Box Story The Wooden Cookie Box

Facts to Wow your Friends!

Calendar Specific Resources!NEW

World Landmarks:( NEW) Lots of fun things to use with your students!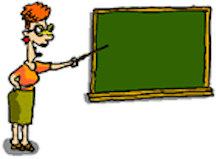 Teaching Ideas!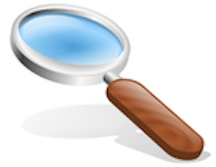 Webquests!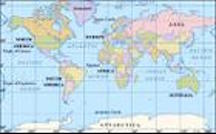 Geography Activities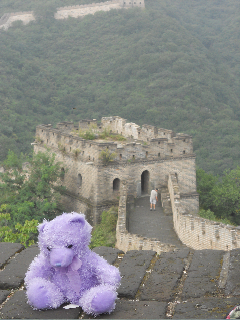 Purpleannie's Travels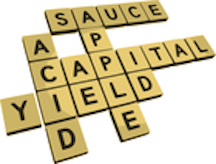 wpclipart.com
Crossword Puzzles!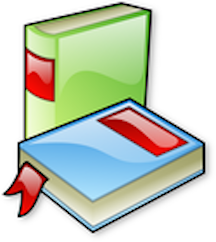 Short Reads of interest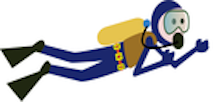 Dive into Career Choices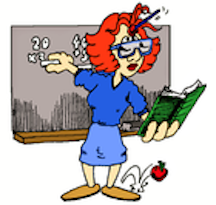 Teaching Tips A-Z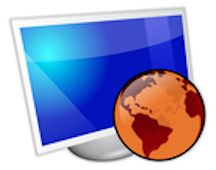 Great websites!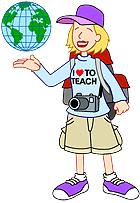 Mrs. Waffenschmidt


`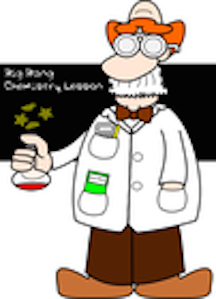 wpclipart.com

Science Fun!


`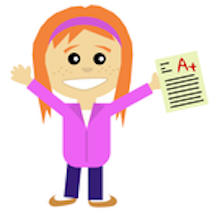 P.R.A.I.S.E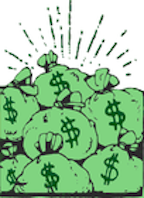 MONEY, MONEY, MONEY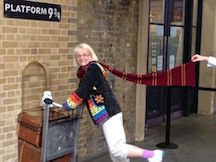 Gail's Glimmerings
Mail Gail:


Gail Hennessey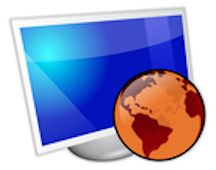 WEBSITES of INTEREST:


History For Kids

Tween Tribune-News Stories for Student

DogoNews: Fodder for Young Minds

Time for Kids-Around the World

WPClipart.com

OpenClipart.com

BBC Website for Kids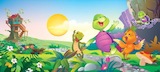 Purple Turtle EBOOKS!
Check out:

Award winning site for April 2008!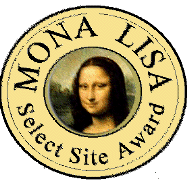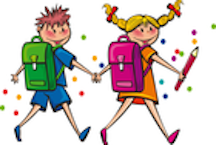 Free JavaScripts provided
by The JavaScript Source
Check out this day in History: Click here: http://www.nytimes.com/learning/general/onthisday
FOLLOW ME ON TWITTER!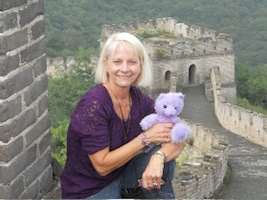 Welcome to My Website for Educators!
Teach PEACE and TOLERANCE
Try doing an act of kindness for someone, today!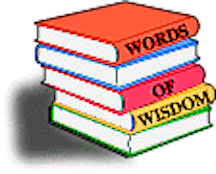 "Remember no one can make you feel inferior without your consent."
Eleanor Roosevelt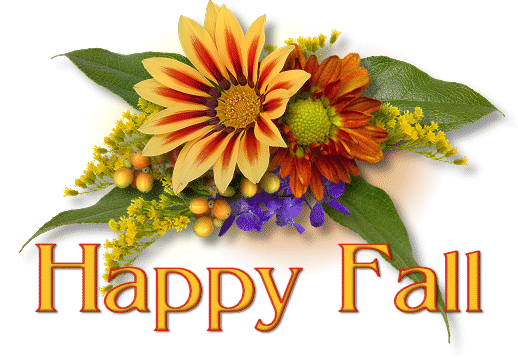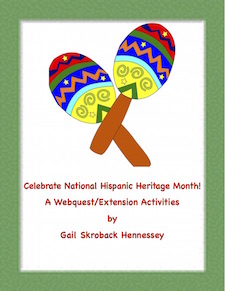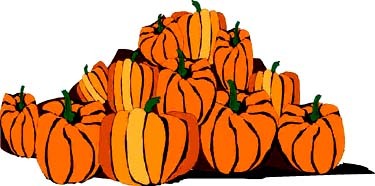 Highlighted Resources for OCTOBER:
1.The Supreme Court starts its new session in October: Oyez, Oyez...Hear Ye, Hear Ye! The first Monday in October is the beginning of the new term of the Supreme Court. This web quest will introduce students to the Supreme Court. There are several extension activities and additional links as well as the key:
Supreme Court: A Webquest
2. Presidential Challenges for Kids:With the Presidential Election coming, this would be a great activity to use with your students. Do YOU Know Your Presidents is a series of three challenges. Each challenge worksheet has 25 questions(with 3 choices). The first challenge is the easiest with the third, the hardest.There is also a Presidential Did You Know? Section.
Presidential Challenges
3.My bundle for the 2016 Presidential Election includes: Presidential Challenges:What do You Know about the Presidents?,Presidential Webquest/Extension Activities, White House Webquest/Extension Activities, Election 2016, a Webquest/Extension Activities, Presidential Election 2016 Puzzle:
Presidential Bundle of Activities!
4.The 2016 Presidential Election! (A Webquest/Extension activities)Students will learn about the election process including who the candidates are, requirements to run for office, requirements to vote, the Succession Act, the Electoral College and more. There are 12 web questions, a Did You Know?Comprehension Questions, Teacher page with extension activities, key, links:
Presidential Webquest
5.Orange Game:Looking for a Friday activity? Something for your students to do with a substitute or following testing time? Maybe you'd like a learning challenge for over the summer months.Check out my ORANGE Game. There are 24 statements and several extensions. This resource challenges kids about their knowledge of all things ORANGE. Great for a fall activity!The Orange Game
6. Columbus: A Reader's Theater Script:Learn about Christopher Columbus with this informative play. There are 10 questioners asking questions of Columbus. Additionally, comprehension questions and discussion questions are included. Columbus, A Reader's Theater Script
7.Diwali is Coming in October:This reading passage introduces kids to the holiday of Diwali and includes fun facts and extension activities.Learn about Diwali!
8. Halloween Webquest: With 12 informational web questions, this resource is just the thing to use as a learning tool about the holiday of Halloween. Bats, Owls, pumpkins, the human skeleton, the origin of Halloween, superstitions, and famous stories in literature, are covered. There are comprehension questions, lots of fun facts, extension activities(including writing in the content area), and additional links for teachers: Halloween Webquest
9. ALL Mummy Webquest: Kids love mummies. Great for Halloween time(or for a unit of study on ancient Egypt) Learn all about mummies of the world. Included: Bog Mummies, Otzi, Chinchorro Mummies, Taklamakan Desert Mummies, Egyptian Mummies and more. 12 informative text questions/comprehension questions/extension activities, key, fun facts:
Mummies, A Webquest
10. Pumpkin Webquest: Did someone say pumpkin pie?This 10 web question webquest has several comprehension questions(lots of extension activities). Great for LA classes,a fall activity, or for a substitute lesson!
Pumpkins!A Webquest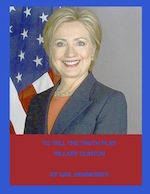 NEWS:Hillary Clinton has made history becoming the first woman ever to lead the presidential ticket of a major political party(the Democratic Party)Check out this resource:Hillary Clinton: A Reader's Theater ScriptHillary Clinton
In the News:Harriet Tubman's image to be placed on the $20 bill!
Learn about Harriet Tubman with this Reader's Theater Script:Harriet Tubman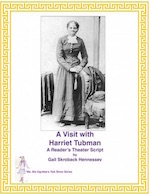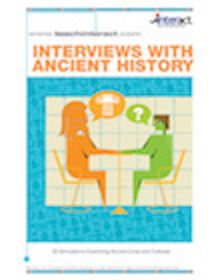 NEW:Twenty Reader's Theater Scripts(Biographies in Ancient History)published by Social Studies School Services:Check it out:Gail's Latest Book
Check out my new series of Children's Books!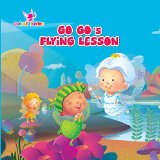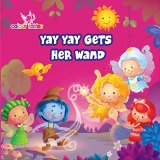 Colour Fairies: Go Go's Flying Lesson
Colour Fairies: Yay Yay Gets Her Wand
You can find my Aadarsh Publishing books at Amazon.com($2.99 each)Amazon.com
Check out my video interview at TES.com:Featured Author, Gail Hennessey

Visit Rachel Lynette's Minds in Bloom Blog to see my Guest Blog,"Got A Minute,Three or Five?"(Tips for things to do when you a few minutes of class time).Click here:Minds-in-Bloom.com
EXCITING NEWS: My SECOND Purple Turtle Story was made into a cartoon.Click here to watch:Purple Turtle and the Safari Adventure Purple Turtle Story, Purple and the Cupcakes, was made into an animated cartoon! Check it out here:Purple Turte and the Case of the Missing Cupcakes!
My latest CLIPART! THINGY LETTERS!Lots of Fun...From Utah to Colorado, to New York to New Jersey and around the my home and inside my garage, once I started I saw letters of the alphabet all around me! Use my THINGY letters to have kids write spelling words, vocabulary words, to make Mother's Day/Father's Day cards or as an art activity! Have students try and guess what some of the THINGY Letters are.(also have Black/White option).CLICK HERE!
THINGY LETTERS!(clipart)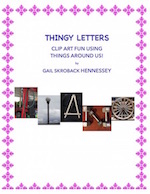 Check out my Pinterest page to see all my resources in one easy place!Click here to learn more:Gail's Social Studies Emporium(and More)
My Latest Reader's Theater Scripts:Go to the link and click "Preview" to see a sample of the Reader's Theater Script you may find of interest:George Washington Carver: The Peanut ManJacques Cousteau, A Reader's Theater Script
William Shakespeare
<Bessie Coleman,Aviator
Marian Anderson
Leonardo da Vinci,"Renaissance Man!"
Michelangelo!The Bus Ride That Changed History(A Visit with Rosa Parks)McSean, the Leprechaun, A Reader's Theater Script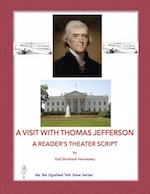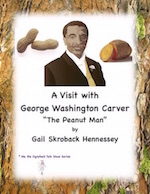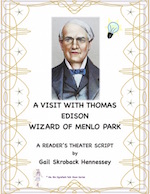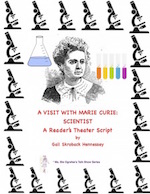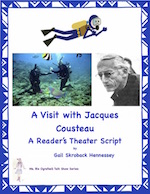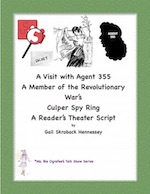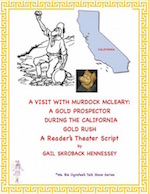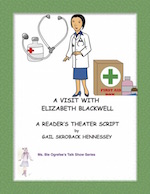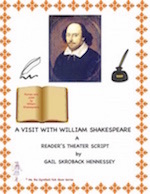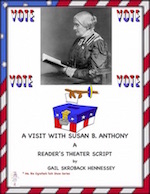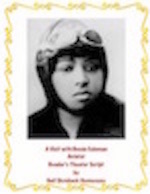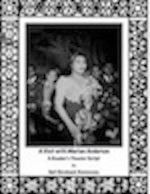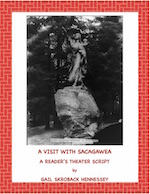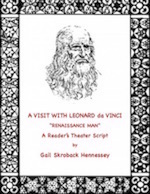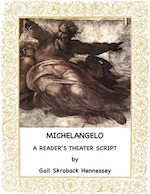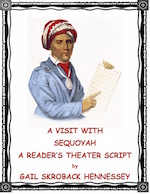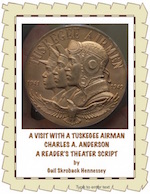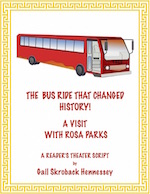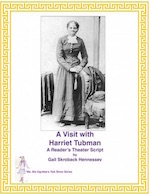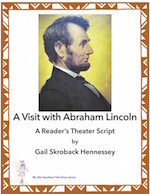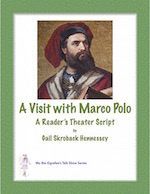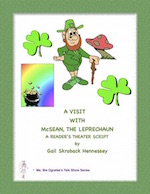 PLEASE TAKE A MOMENT AND SIGN MY GUESTMAP. I'D LOVE TO SEE WHERE MY VISITORS CALL HOME! Click on the GLOBE ICON on the left to open the map.
Purple Turtle Stories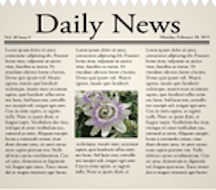 IN THE NEWS TODAY:9/23/2016:
ET may soon have an easier way to contact Earthlings. That's because this week, the world's largest telescope, called FAST, is set to be completed. FAST is an acronym for Five Hundred Meter Aperture Spherical Telescope and is found in southwestern China,in the Guizhou Province. The telescope's dish is about the size of thirty football fields. Arecibo, the current largest telescope in the world, found in Puerto Rico, held the world record title for about 53 years. It should be added that there is a larger telescope in Russia, called RATAN-600, but it is a number of dishes, not just one large dish. The 1640 ft. wide telescope dish will allow astronomers to see further and faster into space. More sensitive to detecting things which other telescopes can not do, astronomers are very excited that FAST will uncover evidence of extraterrestrial life. Because the telescope needs a six mile area of radio silence, 8000 residents had to be relocated.

Scientists say they have found a new species of bees that instead of making nests in soft materials prefer to chomp away at sandstone rock to create their tiny nesting places. Found in Colorado, Utah, and in the Death Valley desert of California, the bees(anthophora pueblo), actually prefer doing it the hard way. Generations of bees seem to reuse the nests because of their durability and the stone nests are better protection from the elements. The scientists also say they have come across other insects which have "homesteaded" the empty bee shelters. On the down side, such digging away at rock has shown wear and tear on the female bees(their mandibles)who do the excavation. The increased stress of working with such hard substances as opposed to soft also takes a lot of a bee's energy!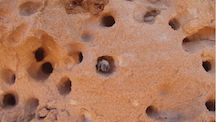 Photograph from livescience.com

A new eight story museum on the National Mall opens on September 24th and it was 100 years in the making.Called the National Museum of African American History and Culture, the museum was first discussed back in 1915, when African American Civil War veterans called for a museum to highlight the accomplishments of African Americans. Congress established such a museum, to be part of the Smithsonian Institution, in 2003.Groundbreaking for the National Museum of African American History and Culture began in 2012.The museum, the only national museum dedicated to African American history,shares the history of African Americas from the days of the slave trade through slavery in the United States. The timeline of history includes the struggles of African Americans seeking civil rights and equality and shares the contributions which African Americans have made which have helped shape our nation. President Barack Obama will be on hand for the grand opening ceremonies.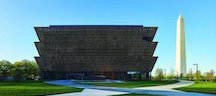 Photograph from washington.org

It is estimate that Osiris-Rex will take seven years to reach an asteroid named Bennu.The robotic probe rocketed into space this week. Once it arrives at the asteroid,the mechanical arm of the spacecraft will hopefully retrieve samples of surface material. Think of a pogo stick that will bounce down onto the surface for a few seconds. Nitrogen gas will be emitted causing loose pieces of rock to be sucked up into the mechanical arm. It will have only three attempts to get any samples before the nitrogen gas is used up. The journey of Osiris-Rex when it returns to Earth in 2023, will have traveled about four billion miles. With the possible samples, an estimated two ounces, scientists will be able to study the samples to determine its composition as well as its age.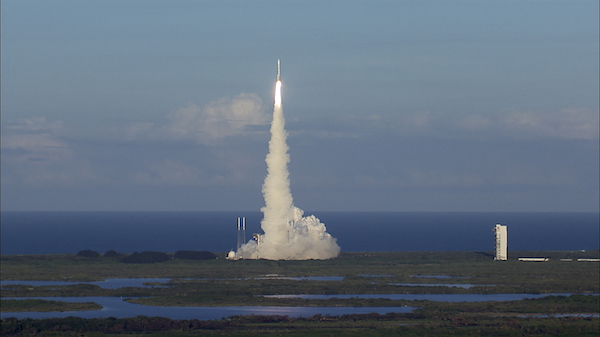 Photograph from NASA.gov
Conservation efforts to help the endangered panda bears are working. Native to the country of China, the Chinese government announced that the numbers of pandas has risen from 1596 (in 2004) to 1865 (in 2014). Because of this, the leading international group, the International Union for Conservation of Nature, has removed the panda bear from the endangered species list. It is now classified as being "vulnerable". The organization warns that all is not positive for the panda. Their main food is bamboo and with climate change, it is estimated that large habitats of bamboo will dwindle. Some organizations do not feel that the panda should be removed from the endangered species list fearing that efforts, such as establishing more reserves, scientific study and enforcing bans on poaching of pandas may not continue with such urgency. What do you think?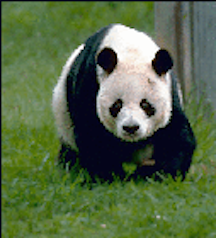 Photograph from wpclipart.com
Scientists think they may have discovered the oldest fossils ever found on Earth. Rocks discovered on the island of Greenland have been found with fossils that may be 3.7 billion years old. These fossils are of bacteria called stromatoliltes. Currently, the oldest fossils, also of stromatolites, were found on the continent of Australia and date back 3.48 billion years.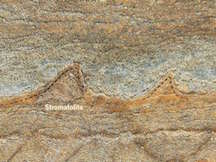 Photograph from msn.com
PAST NEWS STORIES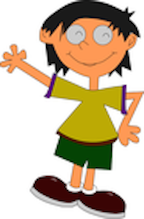 Click here:Past News Stories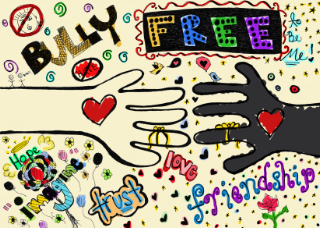 LOOK!
I remember the saying "Sticks and stones may break your bones but names can never hurt you". Personally, I never thought this to be true. Words are very powerful and negative words can hurt-a lot! Each day, thousands of young people experience some sort of bullying, either in words and/or actions. These two sites have great resources which might be of help to classroom teachers, parents and young people:
Stop Bullying!

Click here to learn more about Anti-Bullying Activities to use in the classroom.Stand up to Bullying!

To any young people visiting my website. Please,if you are being bullied, seek help...SPEAK TO AN ADULT today!And, if you SEE something that looks like bullying-SAY something to an adult!

"The school is the last expenditure upon which America should be willing to compromise."FDR
"If a man empties his purse into his head, no man can take it away from him. An investment in knowledge always pays the best interest."(Ben Franklin)
"You must be the change you want to see in the world."(Mahatma Gandhi)
"School is a building that has four walls-with tomorrow inside."(Lon Watters)
"We know the future will outlast all of us, but I believe that all of us will live on in the future we make."(Senator Ted Kennedy)
"The purpose of life is a life of purpose." (Robert Byrne)
<"The purpose of life is to amount to something and have it make some difference that you lived at all."(Dear Abby)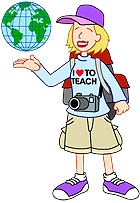 Special thanks to EducationWorld for letting me use this image of my "alter ego" as Mrs. "Waffenschmidt!

About Gail:

I have retired from teaching after 33 1/2 years in the classroom. Of that time, I taught Grade 6 Social Studies teacher for 31 1/2 years.I earned my BA in early secondary education with a concentration in social studies from SUNY Oneonta, New York, and my MST in social studies education from Binghamton University in New York. In 1988, I was awarded the Outstanding Elementary Social Studies Classroom Teacher of the Year Award from the New York State Council for the Social Studies. Additionally, in 1988, I was also awarded the Outstanding Elementary Social Studies Teacher of the Year Award by the National Council for the Social Studies.

My work has appeared in most children's publications including:
Appleseeds,Scholastic's Super Science,Scholastic's Science World, Highlights for Children, National Geographic World, Ranger Rick, Cobblestone, Faces, Muse Magazine,Contact Kids, US Kids,Action Magazine(Scholastic),Girls' Life,Boys' Life,American Girl, Instructor, Creative Classroom, Middle Years, Time for Kids, Scholastic News, Scholastic News Zone, Time for Kids , Ask Magazine, Dig, Calliope, Cobblestone, FACES, Studies Weekly, Glo Adventurer, and more.




---