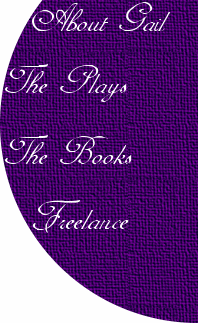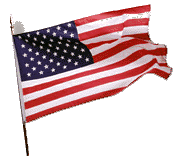 Remember Our Soldiers

Click Here for catalog:
Social Studies School Service/Resources for Teachers, Parents,counselors,more!

EbooksClick here for EBooks by Social Studies School Service!




My Latest Published Book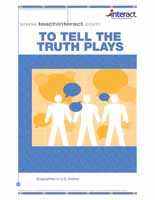 Click here to learn more:
Teachinteract.com

Materials for experiential,active learners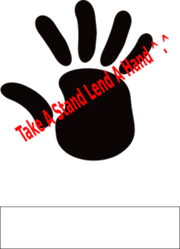 Anti-Bullying Resources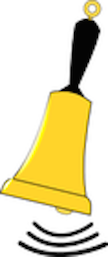 Need a quick activity?
Bell Ringers!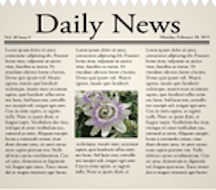 In the News!
Updated regularly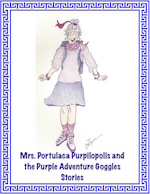 Mrs. Portulaca Purpilopilis
and the Purple Adventure Goggles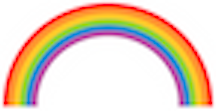 New:The COLOR GAMES!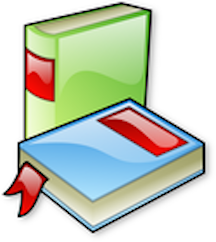 The Wooden Cookie Box Story The Wooden Cookie Box

Facts to Wow your Friends! NEW:Book Facts and Black History Month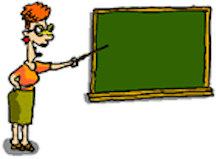 Teaching Ideas!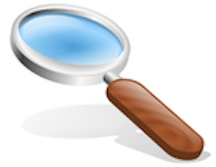 Webquests!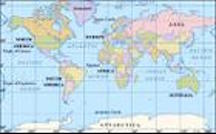 Geography Activities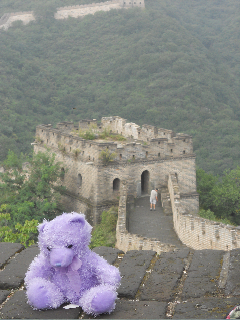 Purpleannie's Travels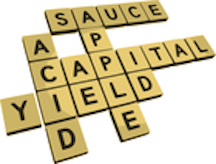 wpclipart.com
Crossword Puzzles!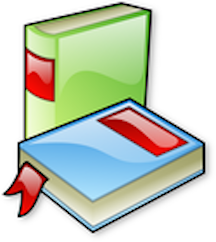 Short Reads of interest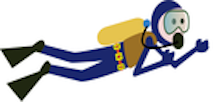 Dive into Career Choices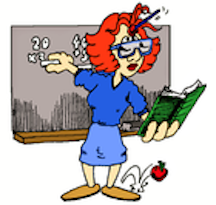 Teaching Tips A-Z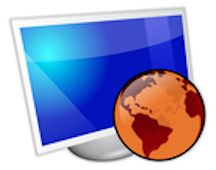 Great websites!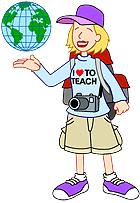 Mrs. Waffenschmidt


`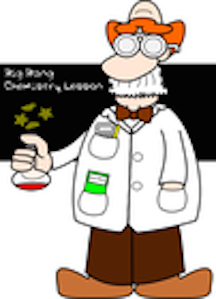 wpclipart.com

Science Fun!


`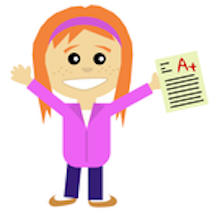 P.R.A.I.S.E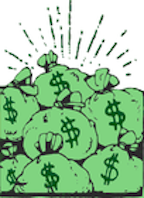 MONEY, MONEY, MONEY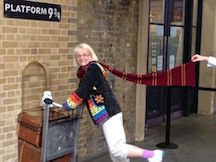 Gail's Glimmerings
Mail Gail:


Gail Hennessey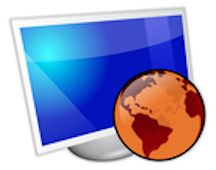 WEBSITES of INTEREST:


History For Kids

Tween Tribune-News Stories for Student

DogoNews: Fodder for Young Minds

Time for Kids-Around the World

WPClipart.com

OpenClipart.com

BBC Website for Kids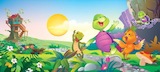 Purple Turtle EBOOKS!
Check out:

Award winning site for April 2008!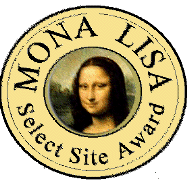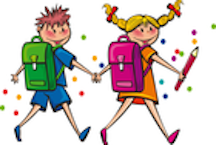 Free JavaScripts provided
by The JavaScript Source
Check out this day in History: Click here: http://www.nytimes.com/learning/general/onthisday
FOLLOW ME ON TWITTER!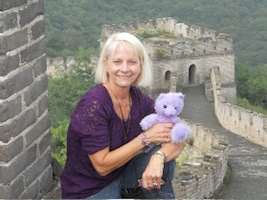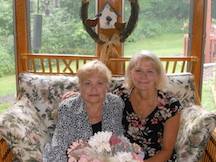 Always in my heart, Mom!
Cecile Skroback, January 31,1927-March 6,2014
Welcome to My Website for Educators!
Teach PEACE and TOLERANCE
Try doing an act of kindness for someone, today!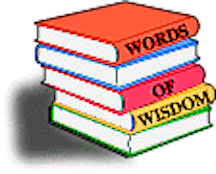 "Remember no one can make you feel inferior without your consent."
Eleanor Roosevelt
Highlighted MARCH Resources: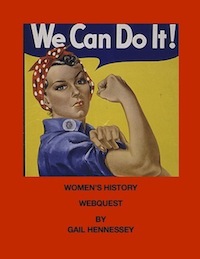 Click here:Women's History Month!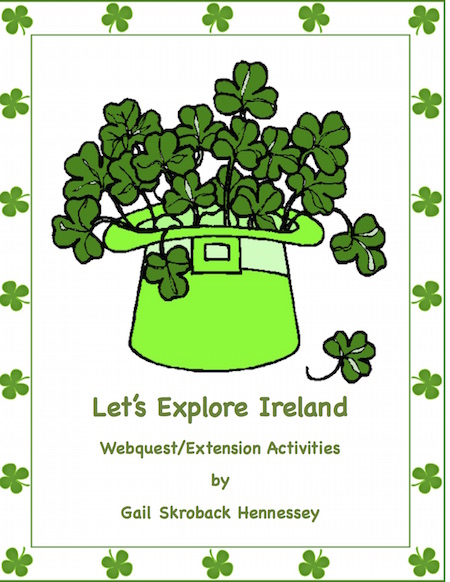 Click Here to Learn More:St.Patrick's Day and Ireland!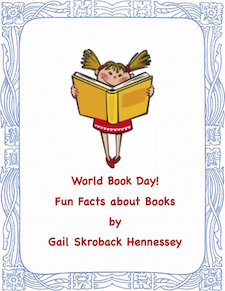 National Book Day is March 5th!Fun Book and Reading Facts: Click here:Book Facts!
Something that hasn't happened in 100 years takes place on March 14. On 3/14/15 at 9:26:53, the numbers will be the first 10 digits of mathematical Pi! Learn about Pi.Click here:Pi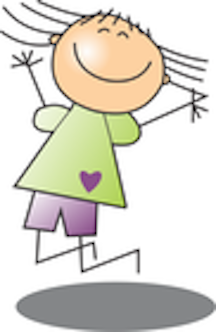 Check out my Pinterest page to see all my resources in one easy place!Click here to learn more:Gail's Social Studies Emporium(and More)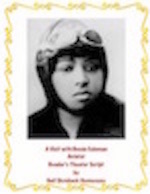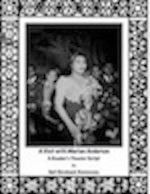 Check out my Reader's Theater Scripts on people in world history:Confucius, Hatshepsut,Hannibal, Shi Huangdi,Hammurabi,Alexander the Great,Aesop, Aristotle, Siddhartha Gautama,Emperor Ashoka,Pericles, Julius Caesar, Artemisia(Warrior Queen), and Ramses the Great. I also have plays on several First Ladies in American History,including Eleanor Roosevelt, Dolly Madison, Abigail Adams, Martha Washington, Hillary Clinton, Mary Todd Lincoln, Ladybird Johnson and Michelle Obama. I have also written a play on Amelia Earhart, Hans Christian Andersen and Christopher Columbus.

PLEASE TAKE A MOMENT AND SIGN MY GUESTMAP. I'D LOVE TO SEE WHERE MY VISITORS CALL HOME! Click on the GLOBE ICON on the left to open the map.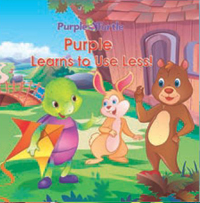 Check out Purple Turtle EBOOKS.(Grades 1-3). Purple Turtle and his friends, including a stuttering rabbit named Zing, Biggy Bear, Squirty the Squirrel and others can help introduce conservation, friendship,honesty,anti-bullying and other concepts to young children. Only $1.99 each. Purple Turtle Stories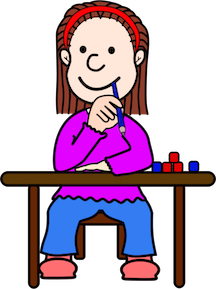 VERY EXCITING NEWS: My Purple Turtle Story, Purple and the Cupcakes, was made into an animated cartoon! Check it out here:Purple Turtle animated story!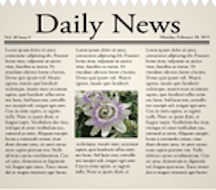 IN THE NEWS TODAY:3/5/2015:
In 2020, it will be the 100th anniversary of the passing of the 19th Amendment, giving women in the United States the right to vote. A group think that this would be a great opportunity to have a woman's image placed on the twenty dollar bill by this anniversary date. Currently, Andrew Jackson's portrait is found on a $20 bill. With Jackson's policies towards Native Americans, especially the forced movement from their lands(called the Trail of Tears),with the Indian Removal Act of 1930, it is this bill's image, which Women on $20s seek to change.The group is asking people to vote on one of fifteen women,including Harriet Tubman, Susan B. Anthony and Eleanor Roosevelt, to be considered, as a replacement. There is also a petition asking the President to recommend that the US Treasury make such a change. And, if you are wondering, Sacagawea, is currently honored on a dollar coin. Previously, there was a Susan B. Anthony dollar coin and Helen Keller's image can be found on one side of the 2003 Alabama quarter. Which woman might you wish to see honored on a $20 bill? Why? Click here to learn more:womenon20s.org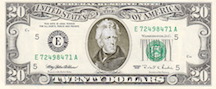 Illustration from Wpclipart.com
There may be some good news about the panda. In the past 10 years,the number of panda in the wilds of China, has risen. Back in 2003, there were approximately 1596 pandas left in the wild. At the latest count, there are now 1864. The biggest threat to the panda is destruction of their habitat. Increased building of roads and hydroelectric power plants in areas in which the wild pandas live, are two of the biggest threats to the panda population. Conservation efforts seem to be helping but there is still much more that needs to be done to insure that pandas will always have a place on our planet.
Artifacts from the past(things made by people) can be found in museums around the world. These artifacts shows visitors what ancient peoples made and used. Sadly,this week, the Mosul Museum, in the Iraqi city of Mosul, was attacked by the barbaric ISIS group. Using sledge hammers, these people smashed sculptures ,some dating back 4000 years, at the second latest museum in the country of Iraq! One particular sculpture, a huge winged bull, from the Assyrian culture, was destroyed as was a stone tablet, which some say is the world's oldest menu(from King Ashurbanipal 11). Previously, these extremists,also destroyed a library, in Mosul, several weeks before, burning more than 8000 rare books!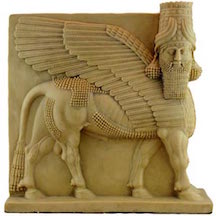 Copy of the artifact from:made4museum.com

Byron Jones jumped into the record books! At the NFL scouting competition, where Jones hopes to be considered for a professional football team position, he jumped 12.3 inches, a possible world record, for the standing broad jump! The world record is 12.2. And, when Jones competed in a vertical leap(jumping straight up from a standing position), he had another remarkable jump. He jumped 44.5 inches into the air! The record for a vertical leap is 45.0. WOW!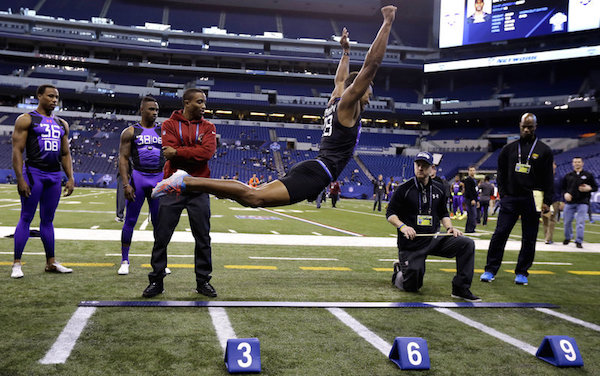 Photograph from NPR.org
Held each February, people in Menton, France, are celebrating with their annual Lemon Festival,or "La Fete du Citron". Each year, the region, known for their citrus fruits, creates festive floats made from lemons and oranges. This year's 82nd festival's theme is called "Tribulations of a Lemon in China". About 140 metric tons of the citrus fruits are used to create these fruity sculptures!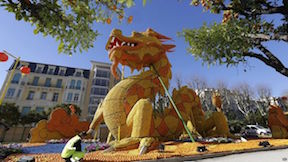 Photograph from:torontosun.com
Imagine finding a scrapbook containing a very old document. That's what happened in England this week when a copy of the Magna Carta was found in Kent, England, by a historian searching through old books. The Magna Carta, signed by King John, on June 15, 1215, was the first written document giving people rights and for the first time, limited the power of the king. Even the KING was subject to laws of the land, an amazing concept at the time. The Magna Carta is thought to be the foundations for the Universal Declaration of Human Rights.This summer will be the 800 anniversary of the signing of this important document. The discovery of this copy, dating back to 1300, makes 24 known copies of the Magna Carta. Badly water damaged, and missing the royal seal, the paper, missing about 1/3 of the text, still has the date, when it was written. Historians estimate the value of this copy of the Magna Carta(also called the Great Charter) could be up to $21 million dollars.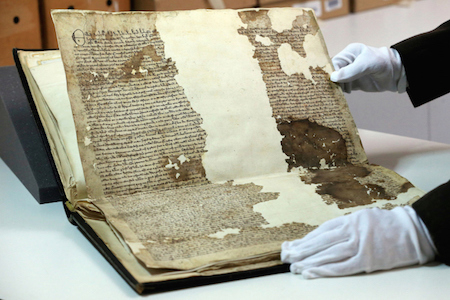 Photograph from NYPost.com

Click here to see past news stories:IN the NEWS!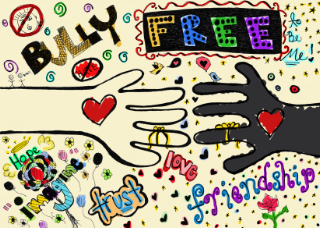 LOOK!
I remember the saying "Sticks and stones may break your bones but names can never hurt you". Personally, I never thought this to be true. Words are very powerful and negative words can hurt-a lot! Each day, thousands of young people experience some sort of bullying, either in words and/or actions. These two sites have great resources which might be of help to classroom teachers, parents and young people:
Stop Bullying!

Click here to learn more about Anti-Bullying Activities to use in the classroom.Stand up to Bullying!

To any young people visiting my website. Please,if you are being bullied, seek help...SPEAK TO AN ADULT today!And, if you SEE something that looks like bullying-SAY something to an adult!

"The school is the last expenditure upon which America should be willing to compromise."FDR
"If a man empties his purse into his head, no man can take it away from him. An investment in knowledge always pays the best interest."(Ben Franklin)
"You must be the change you want to see in the world."(Mahatma Gandhi)
"School is a building that has four walls-with tomorrow inside."(Lon Watters)
"We know the future will outlast all of us, but I believe that all of us will live on in the future we make."(Senator Ted Kennedy)
"The purpose of life is a life of purpose." (Robert Byrne)
<"The purpose of life is to amount to something and have it make some difference that you lived at all."(Dear Abby)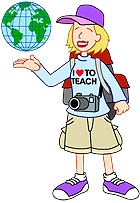 Special thanks to EducationWorld for letting me use this image of my "alter ego" as Mrs. "Waffenschmidt!

About Gail:

I have retired from teaching after 33 1/2 years in the classroom. Of that time, I taught Grade 6 Social Studies teacher for 31 1/2 years.I earned my BA in early secondary education with a concentration in social studies from SUNY Oneonta, New York, and my MST in social studies education from Binghamton University in New York. In 1988, I was awarded the Outstanding Elementary Social Studies Classroom Teacher of the Year Award from the New York State Council for the Social Studies. Additionally, in 1988, I was also awarded the Outstanding Elementary Social Studies Teacher of the Year Award by the National Council for the Social Studies.

My work has appeared in most children's publications including:
Appleseeds,Scholastic's Super Science,Scholastic's Science World, Highlights for Children, National Geographic World, Ranger Rick, Cobblestone, Faces, Muse Magazine, Contact Kids, US Kids, Action Magazine(Scholastic), Girls' Life, Boys' Life, American Girl, Instructor, Creative Classroom, Middle Years, Time for Kids, Scholastic News, Scholastic News Zone, Time for Kids , Ask Magazine, Dig, Calliope, Cobblestone, FACES, Studies Weekly, Glo Adventurer, and more.




---