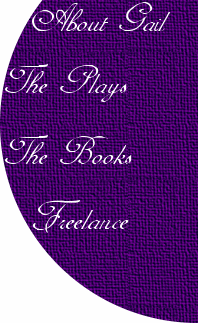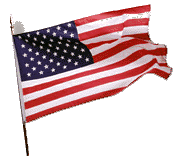 Remember Our Soldiers

Click Here for catalog:
Social Studies School Service/Resources for Teachers, Parents,counselors,more!

EbooksClick here for EBooks by Social Studies School Service!




My Latest Published Book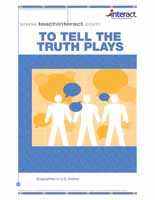 Click here to learn more:
Teachinteract.com

Materials for experiential,active learners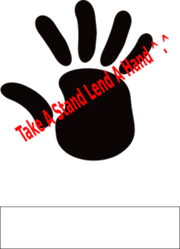 Anti-Bullying Resources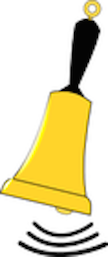 Need a quick activity?
Bell Ringers!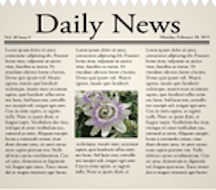 In the News!
Updated regularly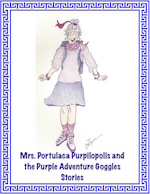 Mrs. Portulaca Purpilopilis
and the Purple Adventure Goggles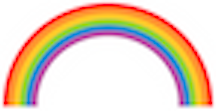 New:The COLOR GAMES!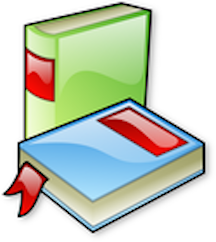 The Wooden Cookie Box Story The Wooden Cookie Box

Facts to Wow your Friends! NEW:Mt.Everest!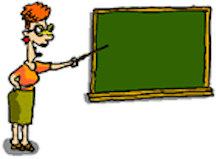 Teaching Ideas!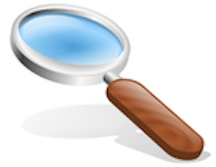 Webquests!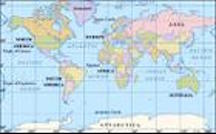 Geography Activities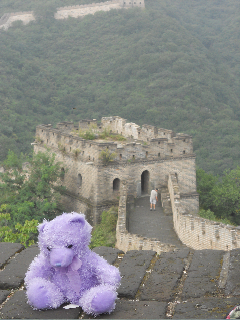 Purpleannie's Travels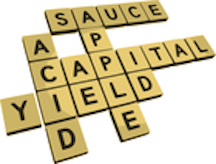 wpclipart.com
Crossword Puzzles!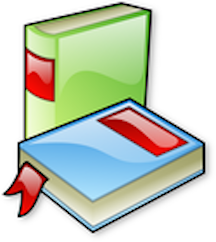 Short Reads of interest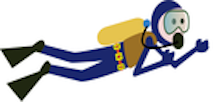 Dive into Career Choices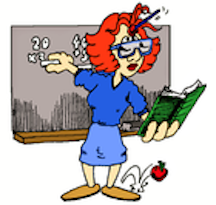 Teaching Tips A-Z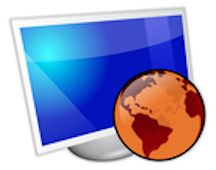 Great websites!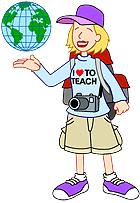 Mrs. Waffenschmidt


`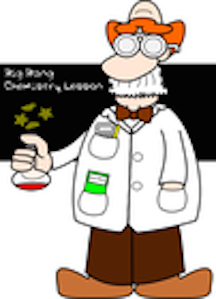 wpclipart.com

Science Fun!


`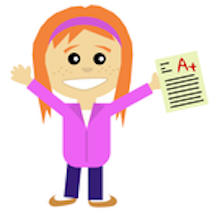 P.R.A.I.S.E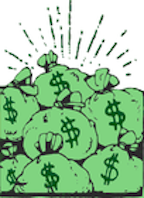 MONEY, MONEY, MONEY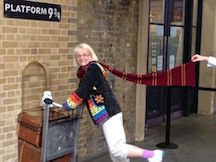 Gail's Glimmerings
Mail Gail:


Gail Hennessey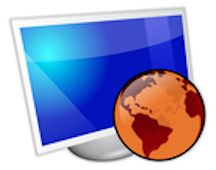 WEBSITES of INTEREST:


History For Kids

Tween Tribune-News Stories for Student

DogoNews: Fodder for Young Minds

Time for Kids-Around the World

WPClipart.com

OpenClipart.com

BBC Website for Kids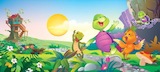 Purple Turtle EBOOKS!
Check out:

Award winning site for April 2008!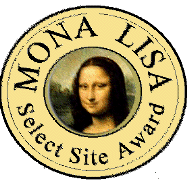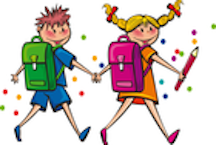 Free JavaScripts provided
by The JavaScript Source
Check out this day in History: Click here: http://www.nytimes.com/learning/general/onthisday
FOLLOW ME ON TWITTER!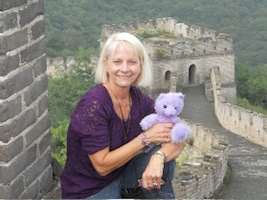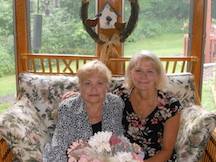 Always in my heart, Mom!
Cecile Skroback, January 31,1927-March 6,2014
Welcome to My Website for Educators!
Teach PEACE and TOLERANCE
Try doing an act of kindness for someone, today!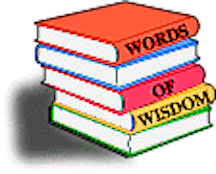 "Remember no one can make you feel inferior without your consent."
Eleanor Roosevelt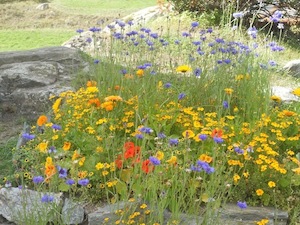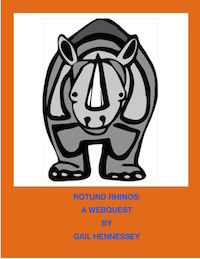 Save the Rhino Day is May 1st. Learn about the Rhino during the month of May:RHINOS!Click here to learn some fun facts about Rhino(activities to do,too).RHINO Fun Facts!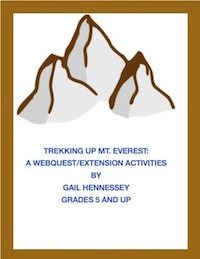 May 29th,1953. Mt. Everest is conquered!Learn about Mt. Everest, Nepal, the Yeti,Sir Edmund Hillary and Tenzing Norgay with this webquest:Mt. Everest: Trekking up the Mountain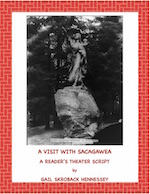 Celebrate the anniversary of the start of the Lewis and Clark Expedition(May 14, 1804).Try this Reader's Theater Script on Sacagawea.Click here for a preview:Sacagawea!


Go on the Lewis and Clark Expedition with this informative webquest!Lewis and Clark Expedition Webquest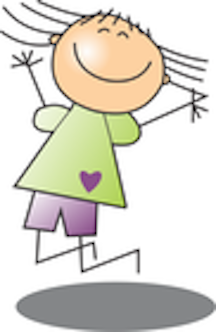 Check out my Pinterest page to see all my resources in one easy place!Click here to learn more:Gail's Social Studies Emporium(and More)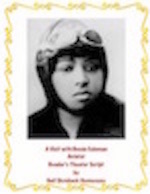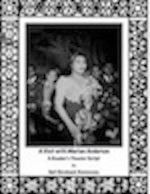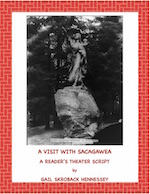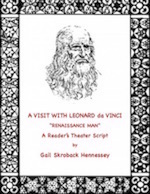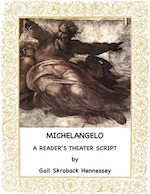 Check out my resources at my TPT Store:MY TPT Teaching Resources!
PLEASE TAKE A MOMENT AND SIGN MY GUESTMAP. I'D LOVE TO SEE WHERE MY VISITORS CALL HOME! Click on the GLOBE ICON on the left to open the map.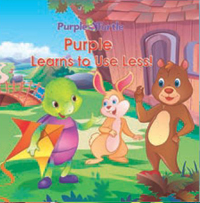 Check out Purple Turtle EBOOKS.(Grades 1-3). Purple Turtle and his friends, including a stuttering rabbit named Zing, Biggy Bear, Squirty the Squirrel and others can help introduce conservation, friendship,honesty,anti-bullying and other concepts to young children. Only $1.99 each. Purple Turtle Stories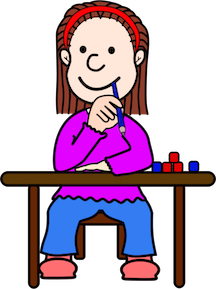 VERY EXCITING NEWS: My Purple Turtle Story, Purple and the Cupcakes, was made into an animated cartoon! Check it out here:Purple Turtle animated story!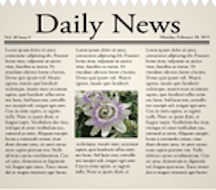 IN THE NEWS TODAY: 5/6/2015:
* Please note-I will be unable to update this feature on my website for the next few days.
Over 13.1 BILLION light years away, astronomers have discovered a galaxy which is the farthest ever recorded, from Earth. Named EGS-zs8-1, the discovery was made using NASA's Hubble and Spitzer space telescopes. Astronomers say the recently discovered galaxy is very bright and is the youngest galaxy every found. It is located in the Bootes constellation. And if you want to calculate the distance, ONE light year is 5.8 trillion miles!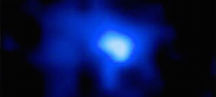 Photograph from NASA/Gizmodo.com
An airplane flying around the world may not sound newsworthy, until you learn that the Solar Impulse 2 isn't using ANY fuel. The solar powered plane began it's record attempt to soar into the record books on March 9th. It left from the United Arab Emirates. The plane has now reached leg six of the 12 to complete the journey, having arrived in China. It's wings, longer than that of a Boeing 747, and tail, are covered with over 17,000 solar panels. The journey will take an estimated five months and only has one person, the pilot. Two pilots, Andre Borschberg and Berrand Piccard, of Switzerland, will take turns flying the Solar Impulse 2. Traveling at speeds of 20-90 mph, the most challenging leg begins with the Pacific crossing to Hawaii, about a 5000 mile distance which will take about six days to complete. The next difficult phase will be from Hawaii to Arizona.Previously, Borschberg and Piccard, were the first to flight across the United States in a solar powered plane, back in 2013.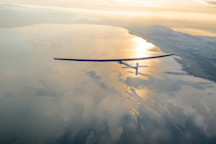 Photograph from Wired.com
The famous French prehistoric cave, Chauvet Cave, found in 1994, has been closed to the public since it was discovered. With over 400 paintings and even handprints, the cave dates back to 30,000-70,000 years ago. It is considered to be the oldest cave art in the world! The moisture from people's breath causes mold to form, harming the paintings. This week, for the first time, people can now visit the famous cave, well...almost. A replica cave has just opened to the public. Using 3D imaging, and hi-tech tools, it took four years for scientists and artists to create a replica cave, down to the nooks and crannies of the original cave. Artists used similar techniques, paints and tools used by the stone age painters to recreate the artwork. Many of the animals drawn on the walls are no longer found on the continent of Europe. The artificial cave is found near the original Chauvet Cave. Years ago, I visited Lascaux's "replica cave", created for the same reason. Some might say, why see artificial drawings but it was actually, a spectacular thing to see! People can appreciate the insides of these famous caves, without destroying them, thanks to technology and lots of hard work!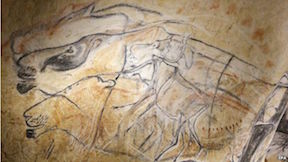 Photograph from BBC.com
A Japanese train has set a record for speed.The magnetic levitation train on a test run reached 375 mph! That's over 1 mile in about ten seconds. What makes such speed possible is maglev trains use magnetism to travel above tracks, making for hardly any resistance(or friction).It will be several years before passengers will be boarding such a fast train on the Central Japan Railway.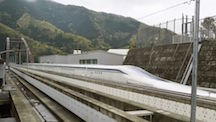 Picture from Abcnews.go.com
Forty-three dinosaur eggs, including 19 completely unbroken eggs, were found by construction workers in south-east China. Found in red sandstone, one of the large eggs,estimated to date back about 90 million years ago, is about 5 inches in diameter. At this time, it isn't known which type of dinosaur laid the eggs, but previous dinosaur eggs found in the area were from duckbilled dinosaurs and oviraptorids. The city where the dinosaur eggs were found, Heyuan City,is nicknamed Home of the Dinosaurs, as approximately 17000 eggs, have thus far been found in the area, since the early 1990s.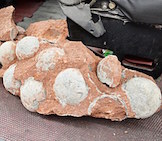 Photograph from Dailymail.co.uk
Check out Past News Stories:
IN THE NEWS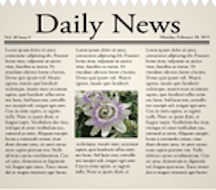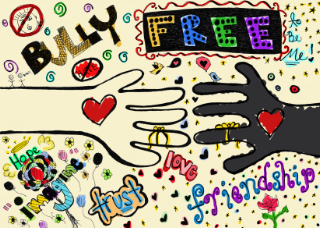 LOOK!
I remember the saying "Sticks and stones may break your bones but names can never hurt you". Personally, I never thought this to be true. Words are very powerful and negative words can hurt-a lot! Each day, thousands of young people experience some sort of bullying, either in words and/or actions. These two sites have great resources which might be of help to classroom teachers, parents and young people:
Stop Bullying!

Click here to learn more about Anti-Bullying Activities to use in the classroom.Stand up to Bullying!

To any young people visiting my website. Please,if you are being bullied, seek help...SPEAK TO AN ADULT today!And, if you SEE something that looks like bullying-SAY something to an adult!

"The school is the last expenditure upon which America should be willing to compromise."FDR
"If a man empties his purse into his head, no man can take it away from him. An investment in knowledge always pays the best interest."(Ben Franklin)
"You must be the change you want to see in the world."(Mahatma Gandhi)
"School is a building that has four walls-with tomorrow inside."(Lon Watters)
"We know the future will outlast all of us, but I believe that all of us will live on in the future we make."(Senator Ted Kennedy)
"The purpose of life is a life of purpose." (Robert Byrne)
<"The purpose of life is to amount to something and have it make some difference that you lived at all."(Dear Abby)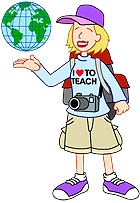 Special thanks to EducationWorld for letting me use this image of my "alter ego" as Mrs. "Waffenschmidt!

About Gail:

I have retired from teaching after 33 1/2 years in the classroom. Of that time, I taught Grade 6 Social Studies teacher for 31 1/2 years.I earned my BA in early secondary education with a concentration in social studies from SUNY Oneonta, New York, and my MST in social studies education from Binghamton University in New York. In 1988, I was awarded the Outstanding Elementary Social Studies Classroom Teacher of the Year Award from the New York State Council for the Social Studies. Additionally, in 1988, I was also awarded the Outstanding Elementary Social Studies Teacher of the Year Award by the National Council for the Social Studies.

My work has appeared in most children's publications including:
Appleseeds,Scholastic's Super Science,Scholastic's Science World, Highlights for Children, National Geographic World, Ranger Rick, Cobblestone, Faces, Muse Magazine, Contact Kids, US Kids, Action Magazine(Scholastic), Girls' Life, Boys' Life, American Girl, Instructor, Creative Classroom, Middle Years, Time for Kids, Scholastic News, Scholastic News Zone, Time for Kids , Ask Magazine, Dig, Calliope, Cobblestone, FACES, Studies Weekly, Glo Adventurer, and more.




---