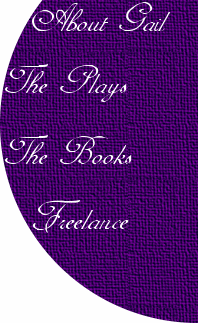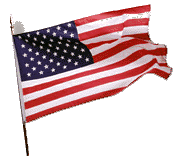 Remember Our Soldiers

Click Here for catalog:Social Studies School Service/Resources for Teachers, Parents,counselors,more!


EbooksClick here for EBooks by Social Studies School Service!




My Latest Published Book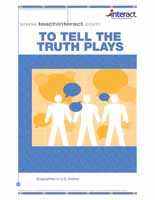 Click here to learn more: Teachinteract.com

Materials for experiential,active learners

Anti-Bullying Resources

*Clipart from NJBullying.org




Need a quick activity?

NEW! Bell Ringers!


In the News!
Updated regularly





Mrs. Portulaca Purpilopilis
and the Purple Adventure Goggles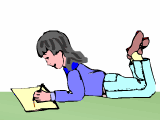 The Wooden Cookie Box Story The Wooden Cookie Box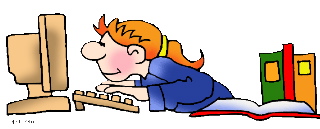 Facts to Wow your Friends!

Teaching Ideas!

Webquests!

Geography Activities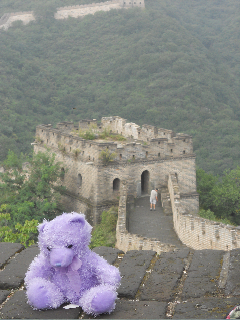 Purpleannie's Travels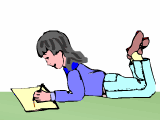 Crossword Puzzles!

Short Reads of interest

Dive into Career Choices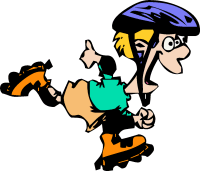 Kids Did It!

Teaching Tips A-Z

Great websites!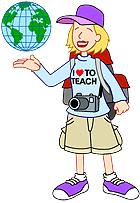 Mrs. Waffenschmidt


`

Science Fun!


`

P.R.A.I.S.E

MONEY, MONEY, MONEY
Gail's Glimmerings
Mail Gail:


Gail Hennessey

WEBSITES of INTEREST:


History For Kids

Ellen Jackson -Children's Author

Tween Tribune-News Stories for Student

DogoNews: Fodder for Young Minds

Time for Kids-Around the World

BBC Website for Kids

Teacherz-Pet

Kids Konnect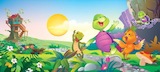 Purple Turtle EBOOKS!
Check out: Free Clipart




Award winning site for April 2008!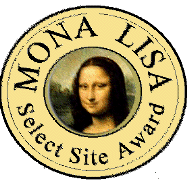 Free JavaScripts provided
by The JavaScript Source
Check out this day in History: Click here: http://www.nytimes.com/learning/general/onthisday


Have a wonderful summer.I will continue to update my website throughout the summer!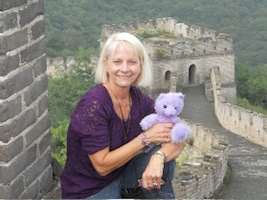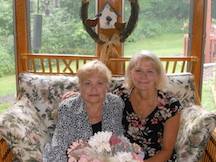 Always in my heart, Mom!
Cecile Skroback, August 31,1927-March 6,2014
Welcome to My Website for Educators!
Teach PEACE and TOLERANCE
Try doing an act of kindness for someone, today!

"Remember no one can make you feel inferior without your consent."
Eleanor Roosevelt
PLEASE TAKE A MOMENT AND SIGN MY GUESTMAP. I'D LOVE TO SEE WHERE MY VISITORS CALL HOME! Click on the GLOBE ICON on the left to open the map.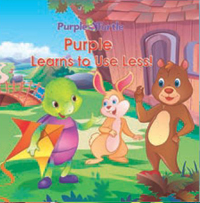 Check out Purple Turtle EBOOKS.(Grades 1-3). Purple Turtle and his friends, including a stuttering rabbit named Zing, Biggy Bear, Squirty the Squirrel and others can help introduce conservation, friendship,honesty,anti-bullying and other concepts to young children. Only $1.99 each. Purple Turtle Stories
VERY EXCITING NEWS(5/2014): My Purple Turtle Story, Purple and the Cupcakes, was made into an animated cartoon! Check it out here:Purple Turtle animated story!

IN THE NEWS TODAY:7/21/2014:
IN THE NEWS TODAY:7/22/2014:
To use this whopper of a yo-yo, you'll need the help of a crane! Weighing 374 pounds, the 6.2 ft. diameter yo-yo sets a new world record for its size. Constructed from recycled decking wood by paint company Benjamin Moore and Co., a crane was used to hoist the completed butterfly style yo-yo above the Sierra Pelona Valley, in California ,where it was given a spin!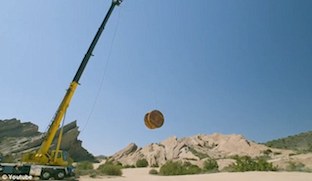 Photograph from Dailymail.co.uk
Would you pay thousands of dollars for dinosaur droppings? A 40 inch long fossilized dinosaur dropping(called coprolite) goes on auction this week! Dating back to 33 million years ago, the yellowish lumps of poo were found in the state of Washington. The auction hopes to sell the remain, said to be the "longest" such coprolite ever found, for about $8-$10,000.

Photograph from Boston.com/news
An amazingly well preserved 520 million year old sea monster has been discovered in the country of China. Called Lyrarapax unguispinus, its fossil is so remarkably well preserved that its brain and nervous system are evident! Scientists say the tiny sea creature, measuring about 6 inches,with two large spiky pincers, looked a bit like a modern-day lobster.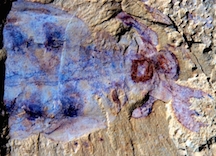 Photograph from autoworldnews.com
Imagine a bird swooping overhead with a wing span of almost 24 ft! Fortunately, the Pelagornis sandersi, which did have such an amazing wingspan, lived 28 million years ago. Weighing about 180 pounds, the bird with the largest wingspan, couldn't get off the ground without a running start off a hill(think hang gliders). Found in South Carolina back in 1983, during construction of a new terminal at the Charleston International Airport, computers were used to measure the fossil skill and leg and wing bones to determine its actual size. Before this discovery, the Argentavis magnificens,of Argentina,was the world's record holder with a wing span of about 21 ft.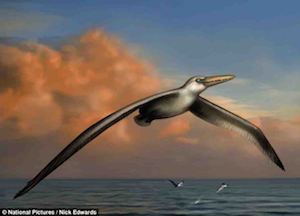 Illustration from Dailymail.co.uk
Imagine a portable television that you could roll up and carry under your arms. Scientists say such a television will be available for sale as soon as 2017. Using special film,instead of plastic, the new television creates a transparent screen when not in use. LG has unveiled a working 18 inch television using this new technology and says that up to a 60 inch screen is possible. Can you think of any uses for a television that can be rolled up?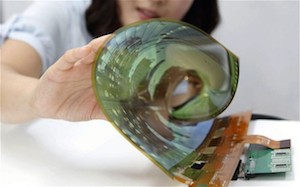 Photograph from Telegraph.co.uk
On July 5th, the Tour de France began and will end on July 27th. It's considered the world's biggest and most exciting bicycling race. Athletes competing in the race will travel 2277 miles during the 22 day race. This year's Tour de France began in England. Cyclists will also travel through parts of Belgium and Spain and end in Paris,France, along the Champs-Elysees. Each day(called stages), a leader will be awarded a yellow jersey(or Maillot Jaune in French). In addition to the yellow jersey, there is a polka dot jersey awarded to the best climber(king of the mountains), a white jersey( the best youngest rider) and a green jersey(best sprinter).The Tour de France began in 1903. Here's an interesting story. Five sheep were fitted with special cameras so that when the 198 cyclists in the Tour de France traveled along part of the course in Great Britain, they could help film the race!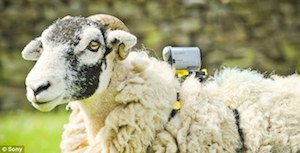 Note: Photograph from Dailymail.co.uk

Archives of IN THE NEWS: Click here: IN THE NEWS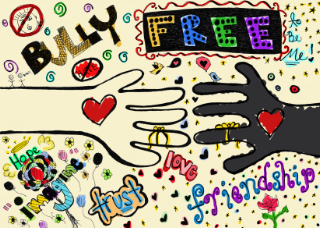 LOOK!
I remember the saying "Sticks and stones may break your bones but names can never hurt you". Personally, I never thought this to be true. Words are very powerful and negative words can hurt-a lot! Each day, thousands of young people experience some sort of bullying, either in words and/or actions. These two sites have great resources which might be of help to classroom teachers, parents and young people:
Stop Bullying!

Please check out the Anti-Bullying information on the Icon on the left margin
To any young people visiting my website. Please,if you are being bullied, seek help...SPEAK TO AN ADULT today!And, if you SEE something that looks like bullying-SAY something to an adult!

"The school is the last expenditure upon which America should be willing to compromise."FDR
"If a man empties his purse into his head, no man can take it away from him. An investment in knowledge always pays the best interest."(Ben Franklin)
"You must be the change you want to see in the world."(Mahatma Gandhi)
"School is a building that has four walls-with tomorrow inside."(Lon Watters)
"We know the future will outlast all of us, but I believe that all of us will live on in the future we make."(Senator Ted Kennedy)
"The purpose of life is a life of purpose." (Robert Byrne)
<""The purpose of life is to amount to something and have it make some difference that you lived at all."(Dear Abby)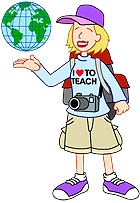 Special thanks to EducationWorld for letting me use this image of my "alter ego" as Mrs. "Waffenschmidt!

About Gail:

I have retired from teaching after 33 1/2 years in the classroom. Of that time, I taught Grade 6 Social Studies teacher for 31 1/2 years.I earned my BA in early secondary education with a concentration in social studies from SUNY Oneonta, New York, and my MST in social studies education from Binghamton University in New York. In 1988, I was awarded the Outstanding Elementary Social Studies Classroom Teacher of the Year Award from the New York State Council for the Social Studies. Additionally, in 1988, I was also awarded the Outstanding Elementary Social Studies Teacher of the Year Award by the National Council for the Social Studies.

My work has appeared in most children's publications including:
Appleseeds,Scholastic's Super Science,Scholastic's Science World, Highlights for Children, National Geographic World, Ranger Rick, Cobblestone, Faces, Muse Magazine, Contact Kids, US Kids, Action Magazine(Scholastic), Girls' Life, Boys' Life, American Girl, Instructor, Creative Classroom, Middle Years, Time for Kids, Scholastic News, Scholastic News Zone, Time for Kids , Ask Magazine, Dig, Calliope, Cobblestone, FACES, Studies Weekly, Glo Adventurer, and more.




---