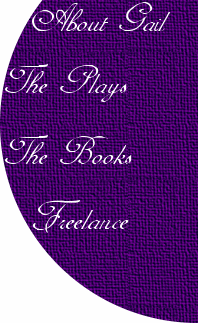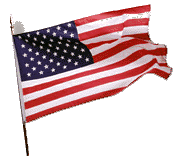 Remember Our Soldiers

Click Here for catalog:
Social Studies School Service/Resources for Teachers, Parents,counselors,more!

EbooksClick here for EBooks by Social Studies School Service!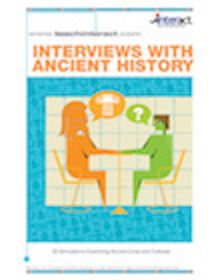 NEW:Reader's Theater Scripts(Biographies in Ancient History):
Reader's Theater Scripts (Biographies in US History)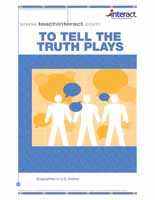 Click here to learn more:
Teachinteract.com

Materials for experiential,active learners

NEW! Is That FAKE News?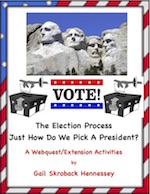 Just How Do We Elect A President?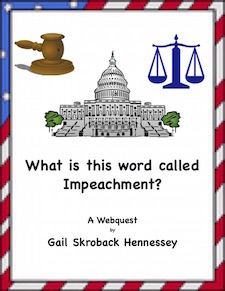 Just What is this word called IMPEACHMENT?

Anti-Bullying Resources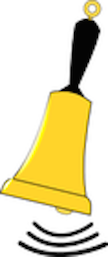 Need a quick activity?
Bell Ringers!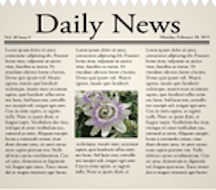 In the News!
Updated regularly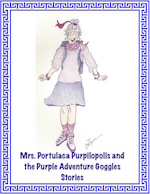 Mrs. Portulaca Purpilopilis
and the Purple Adventure Goggles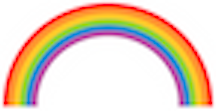 New:The COLOR GAMES!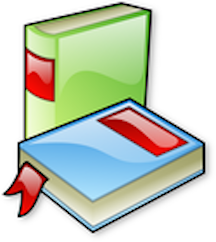 The Wooden Cookie Box Story The Wooden Cookie Box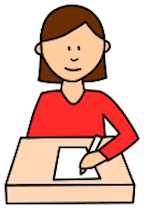 DBQ Activities!


Facts to Wow your Friends!

Calendar Specific Resources!NEW

World Landmarks:( NEW) Lots of fun things to use with your students!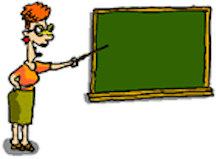 Teaching Ideas!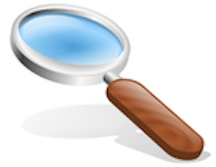 Webquests!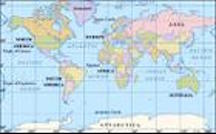 Geography Activities

Geography Ideas! NEW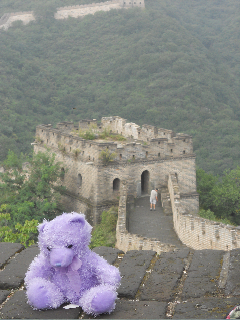 Purpleannie's Travels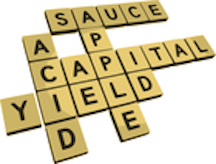 wpclipart.com
Crossword Puzzles!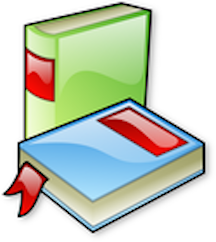 Short Reads of interest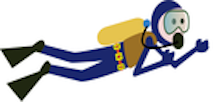 Dive into Career Choices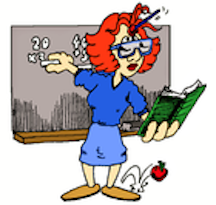 Teaching Tips A-Z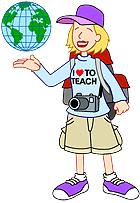 Mrs. Waffenschmidt


`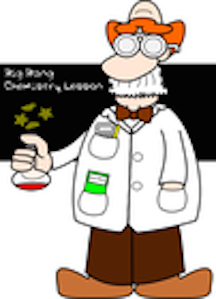 wpclipart.com

Science Fun!


`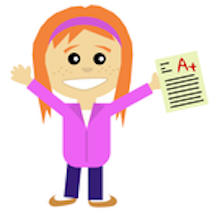 P.R.A.I.S.E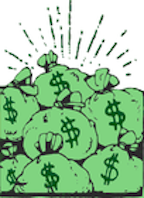 MONEY, MONEY, MONEY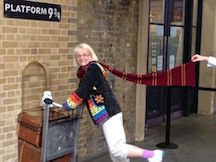 Gail's Glimmerings
Mail Gail:


Gail Hennessey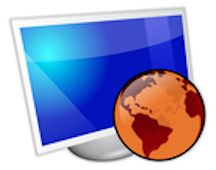 WEBSITES of INTEREST:


History For Kids

Tween Tribune-News Stories for Student

DogoNews: Fodder for Young Minds

WPClipart.com

OpenClipart.com

BBC Website for Kids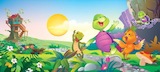 Purple Turtle EBOOKS!
Check out:

Award winning site for April 2008!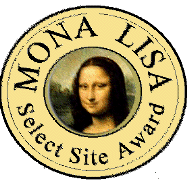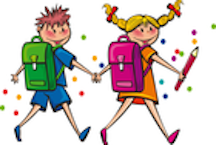 Free JavaScripts provided
by The JavaScript Source
FOLLOW ME ON TWITTER!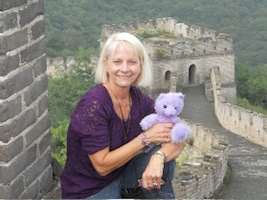 Welcome to My Website for Educators!
Teach PEACE and TOLERANCE
"If I can not do great things, I can do small things in a great way."Martin Luther King
Try doing an act of kindness for someone, today!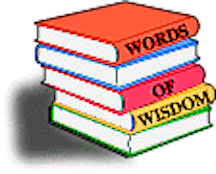 "Remember no one can make you feel inferior without your consent."
Eleanor Roosevelt
PLEASE TAKE A MOMENT AND SIGN MY GUESTMAP. I'D LOVE TO SEE WHERE MY VISITORS CALL HOME! Click on the GLOBE ICON on the left to open the map.
Animated picture from: animatedimages.org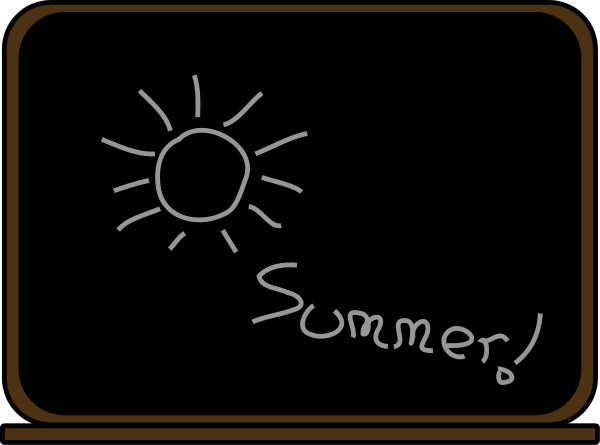 For those of you going on summer break, I wish you a relaxing and fun summer. IF you are teaching summer school or in other areas of the world where you are still in school in June, July and August, please stop by my website for teachers/ Kids, which I will continue to update with news and resources throughout the summer.
FREEBIES for JULY and AUGUST!



The Tour de France starts July 7th. Click here to learn about the famous bicycle race and the history of bicycles!



Using the News in the Classroom: Flamingo Spotting in Texas! Interactive Notebook ActivityFlamingos:Interactive Notebook Activity


July is Ice Cream Month. Ice Cream Fun Facts: Ice Cream Fun Facts

National Aviation Day is August 19th. Airplane fun Facts:Airplane Fun Facts



World Elephant Day is August 12th: Elephant Fun Facts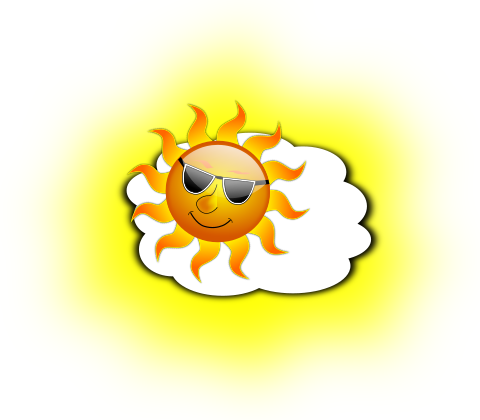 More FREE Highlighted Resources for JULY:

1. Learn about King Tut:King Tut, A Freebie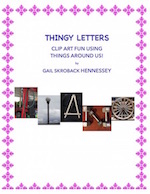 Use my THINGY letters to have kids write spelling words, vocabulary words or as an art activity! Have students try and guess what some of the THINGY Letters are.(also have Black/White option):ClipArt: Alphabet Thingy Letters!
Check out my new series of Children's Books!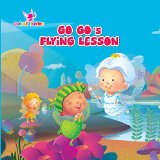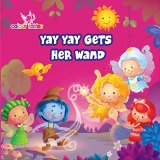 Colour Fairies: Go Go's Flying Lesson
Colour Fairies: Yay Yay Gets Her Wand
You can find my Aadarsh Publishing books at Amazon.com($2.99 each)Amazon.com
Check out my video interview at TES.com:Featured Author, Gail Hennessey

Check out my blog on Education World: Click here:EducationWorld Blogger


EXCITING NEWS: My SECOND Purple Turtle Story was made into a cartoon.Click here to watch:Purple Turtle and the Safari Adventure Purple Turtle Story, Purple and the Cupcakes, was made into an animated cartoon! Check it out here:Purple Turte and the Case of the Missing Cupcakes!
Check out my Pinterest page to see all my resources in one easy place!Click here to learn more:Gail's Social Studies Emporium(and More)


My Latest Reader's Theater Scripts:Go to the link and click "Preview" to see a sample of the Reader's Theater Script you may find of interest:
William Shakespeare
Bessie Coleman,Aviator
Marian Anderson
Leonardo da Vinci,"Renaissance Man!"
Michelangelo!
The Bus Ride That Changed History(A Visit with Rosa Parks)
McSean, the Leprechaun, A Reader's Theater Script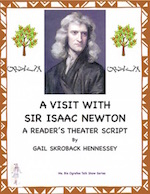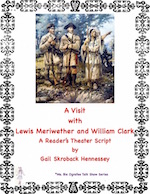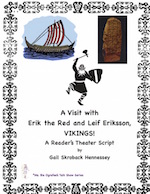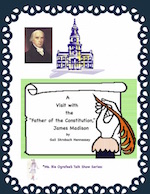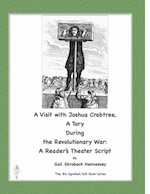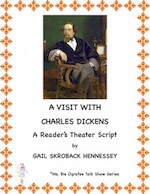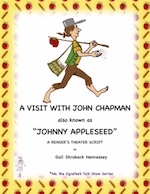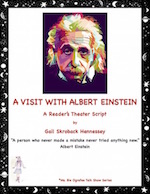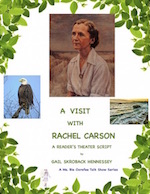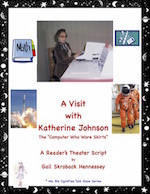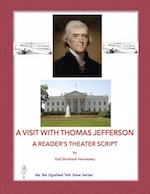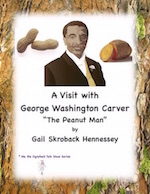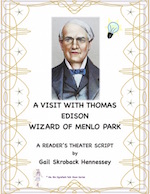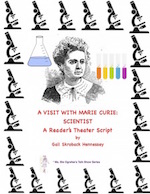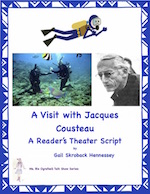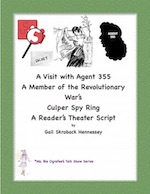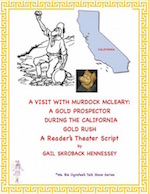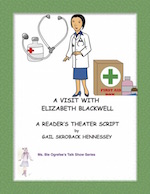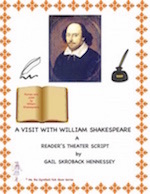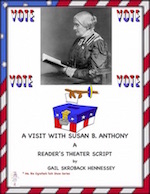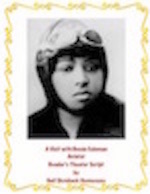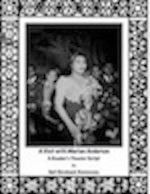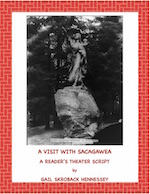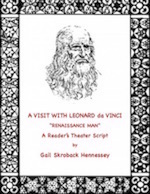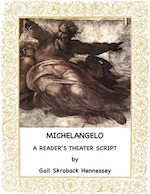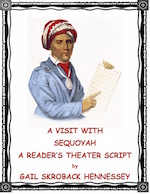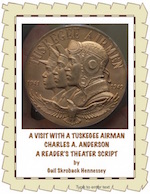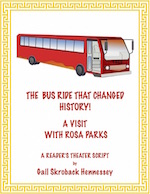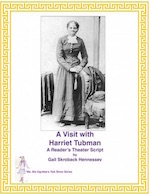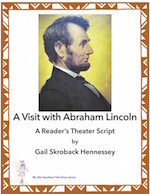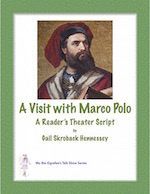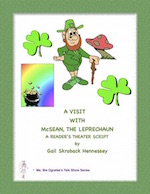 PLEASE TAKE A MOMENT AND SIGN MY GUESTMAP. I'D LOVE TO SEE WHERE MY VISITORS CALL HOME! Click on the GLOBE ICON on the left to open the map.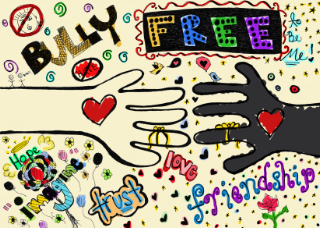 LOOK!
I remember the saying "Sticks and stones may break your bones but names can never hurt you". Personally, I never thought this to be true. Words are very powerful and negative words can hurt-a lot! Each day, thousands of young people experience some sort of bullying, either in words and/or actions. These two sites have great resources which might be of help to classroom teachers, parents and young people:
Stop Bullying!

Click here to learn more about Anti-Bullying Activities to use in the classroom.Stand up to Bullying!

To any young people visiting my website. Please,if you are being bullied, seek help...SPEAK TO AN ADULT today!And, if you SEE something that looks like bullying-SAY something to an adult!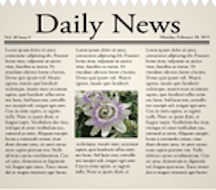 IN THE NEWS TODAY:7/15/2018:
Archaeologists made another amazing discovery near the Great Pyramids near Cairo, Egypt. Deep in the ground, they found a workshop for the process of mummification. Measuring cups, bowels and jars, containing different oils, which the mummy-maker used in the making of a mummy, were also unearthed. Believed to date back about 2500 years, the workshop also contained burial chambers, dug into the bedrock, where 36 mummies were found. Some were resting in stone sarcophagi and others in wooden coffins. Hundreds of tiny statues and a silver mask were in the burial area. The gilded mask is only the second such mask every found.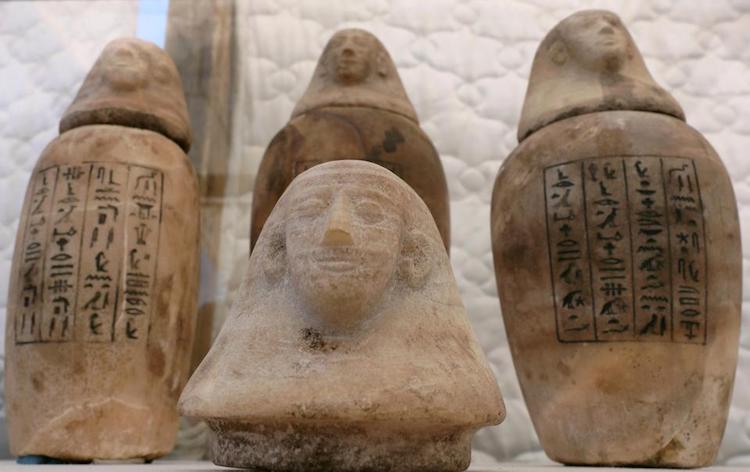 Photograph from thesun.co.uk
If your favorite color is bright pink, scientists have made an interesting discovery. Seems bright pink is the world's oldest color! Oil drilling beneath the Sahara Desert in the country of Mauritania,West Africa, obtained several shale deposits that were studied by researched from Australia, Japan and the United States.Crushing the very old rocks into powder, the scientists extracted pink pigment(coloring) from fossilized chlorophyll made by ancient organism.The bright pink pigment is believed to date back about 1.1 billion years.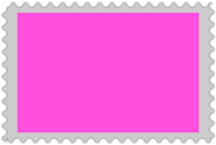 Illustration from wpclipart.com
Such wonderful news that all 12 boys and their soccer coach were rescued from a flooded cave in Thailand, where they had been trapped for more than two weeks! Imagine being with little food, perched on a ledge, in the dark, with water blocking your escape. The only way out was a dangerous route using divers and being underwater through narrow passageways with water so murky, you couldn't see anything. Add to this, most of the boys didn't know how to swim. It was a heroic group of people that were able to successfully complete the rescue. Sadly, one of the rescue divers died trying to help the boys get of of the flooded cave.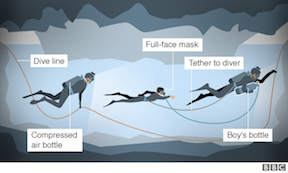 Illustration from bbc.com
Wildlife officials in southTexas spotted a flamingo. It's a rare sighting as flamingos are not native to the United States. This flamingo has a name, Number 492, and went missing from a zoo in the state of Kansas thirteen years ago! Seems a captive flamingo can't fly if its wings are clipped as a baby. However, 492, which is the bird's leg band number, came from the country of Tanzania and was an adult. Not having had its wings clipped, officials need to cut its feathers on a regular basis, otherwise the feathers regrow and flying is possible. Number 492 flew the coup at the Sedgwick County Zoo, in Kansas, with another flamingo, named 347, who hasn't been seen in years. Wildlife officials say the flamingo is about 23 years old and can live in the wild for close to 40 years.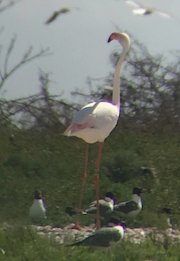 Photograph from TX Parks and Wildlife

It may be 20 years away but Boeing is hoping to fly passengers from New York to London, Great Britain, in just TWO hours! Currently, the flight takes about five hours. The hypersonic airplane would reach altitudes of about 95,000 ft.(about 60,000 ft. higher than current airplanes) and fly at speeds of about 3800 mph(current airplanes fly up to 575 mph)! The long narrow aircraft would take about 128 passengers at a time. Just a reminder, Charles Lindbergh, the first person to fly solo from New York to Paris, in 1927, took 34 hours! Illustration from wired.com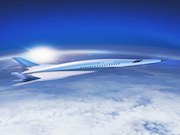 PAST NEWS STORIES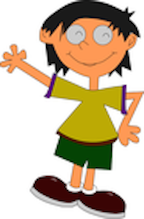 Click here:Past News Stories

"The school is the last expenditure upon which America should be willing to compromise."FDR
"If a man empties his purse into his head, no man can take it away from him. An investment in knowledge always pays the best interest."(Ben Franklin)
"You must be the change you want to see in the world."(Mahatma Gandhi)
"School is a building that has four walls-with tomorrow inside."(Lon Watters)
"We know the future will outlast all of us, but I believe that all of us will live on in the future we make."(Senator Ted Kennedy)
"The purpose of life is a life of purpose." (Robert Byrne)
"The purpose of life is to amount to something and have it make some difference that you lived at all."(Dear Abby)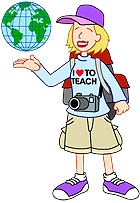 Special thanks to EducationWorld for letting me use this image of my "alter ego" as Mrs. "Waffenschmidt!

About Gail:

I have retired from teaching after 33 1/2 years in the classroom. Of that time, I taught Grade 6 Social Studies teacher for 31 1/2 years.I earned my BA in early secondary education with a concentration in social studies from SUNY Oneonta, New York, and my MST in social studies education from Binghamton University in New York. In 1988, I was awarded the Outstanding Elementary Social Studies Classroom Teacher of the Year Award from the New York State Council for the Social Studies. Additionally, in 1988, I was also awarded the Outstanding Elementary Social Studies Teacher of the Year Award by the National Council for the Social Studies.

My work has appeared in most children's publications including:
Appleseeds,Scholastic's Super Science,Scholastic's Science World, Highlights for Children, National Geographic World, Ranger Rick, Cobblestone, Faces, Muse Magazine,Contact Kids, US Kids,Action Magazine(Scholastic),Girls' Life,Boys' Life,American Girl, Instructor,Creative Classroom,Middle Years,Time for Kids,Scholastic News,Scholastic News Zone, Time for Kids , Ask Magazine, Dig, Calliope, Cobblestone, FACES, Studies Weekly, Glo Adventurer, and more.




---