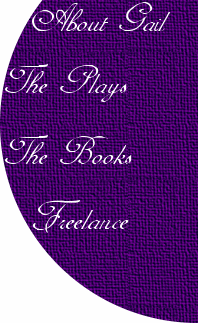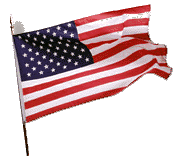 Remember Our Soldiers

Click Here for catalog:
Social Studies School Service/Resources for Teachers, Parents,counselors,more!

EbooksClick here for EBooks by Social Studies School Service!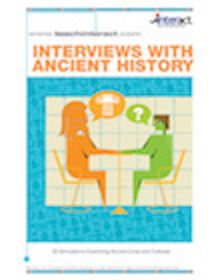 NEW:Reader's Theater Scripts(Biographies in Ancient History):
Reader's Theater Scripts (Biographies in US History)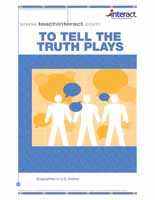 Click here to learn more:
Teachinteract.com

Materials for experiential,active learners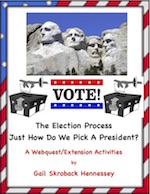 Just How Do We Elect A President?

Anti-Bullying Resources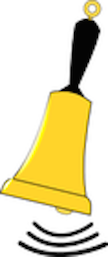 Need a quick activity?
Bell Ringers!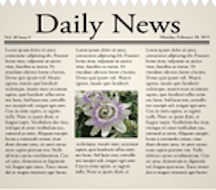 In the News!
Updated regularly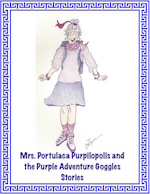 Mrs. Portulaca Purpilopilis
and the Purple Adventure Goggles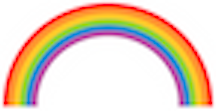 New:The COLOR GAMES!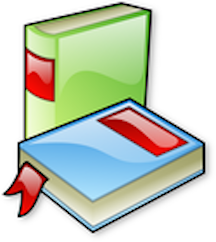 The Wooden Cookie Box Story The Wooden Cookie Box

Facts to Wow your Friends!(Check out Women's History, Ireland and World Book Day Factoids!

Calendar Specific Resources!NEW

World Landmarks:( NEW) Lots of fun things to use with your students!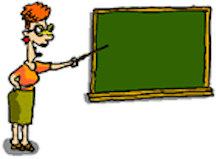 Teaching Ideas!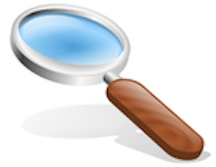 Webquests!


(New: Sample Iditarod Webquest!)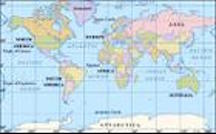 Geography Activities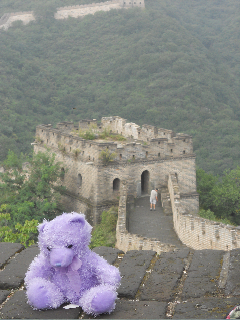 Purpleannie's Travels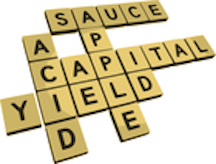 wpclipart.com
Crossword Puzzles!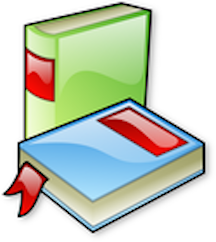 Short Reads of interest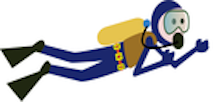 Dive into Career Choices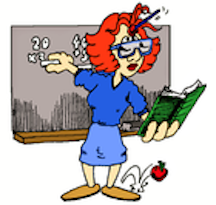 Teaching Tips A-Z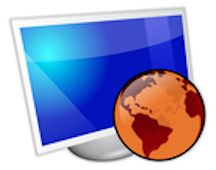 Great websites!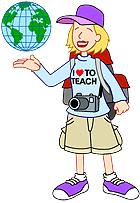 Mrs. Waffenschmidt


`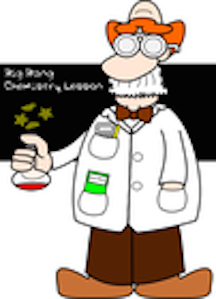 wpclipart.com

Science Fun!


`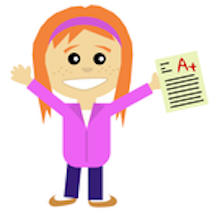 P.R.A.I.S.E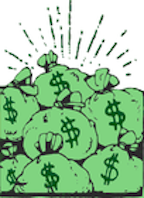 MONEY, MONEY, MONEY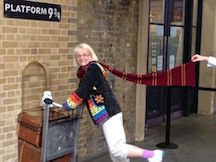 Gail's Glimmerings
Mail Gail:


Gail Hennessey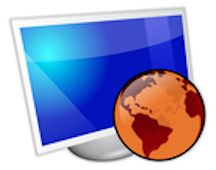 WEBSITES of INTEREST:


History For Kids

Tween Tribune-News Stories for Student

DogoNews: Fodder for Young Minds

Time for Kids-Around the World

WPClipart.com

OpenClipart.com

BBC Website for Kids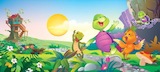 Purple Turtle EBOOKS!
Check out:

Award winning site for April 2008!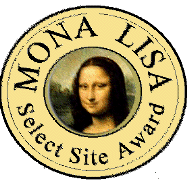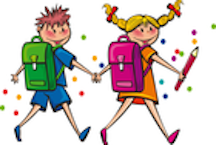 Free JavaScripts provided
by The JavaScript Source
Check out this day in History: Click here: http://www.nytimes.com/learning/general/onthisday
FOLLOW ME ON TWITTER!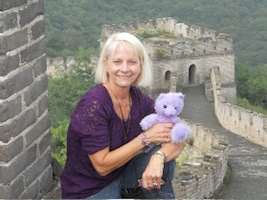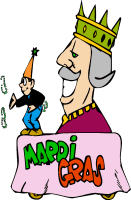 Mardi Gras, a French word meaning"Fat Tuesday", begins on Tuesday, February 28th. New Orleans is famous for their Mardi Gras celebrations including a huge parade and special parties. Purple, green and gold are the colors of Mardi Gras.People go to the parade hoping that colorful beads, doubloons(coins) and other gifts will be thrown to them. Mardi Gras is the day before Ash Wednesday.After Mardi Gras, Catholics begin a period of time called Lent, a period of 40 when they fast(give up) something they enjoy doing, until Easter.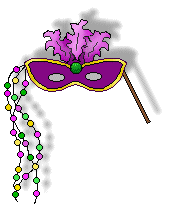 Learn more about Mardi Gras


Teach PEACE and TOLERANCE
Welcome to My Website for Educators!
Teach PEACE and TOLERANCE
"If I can not do great things, I can do small things in a great way."Martin Luther King
Try doing an act of kindness for someone, today!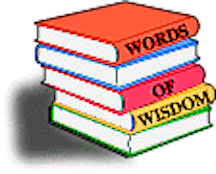 "Remember no one can make you feel inferior without your consent."
Eleanor Roosevelt

Highlighted Resources for MARCH
1.March is WOMEN'S HISTORY MONTH.Use this web quest(extension activities) to learn about twelve women that have made contributions to our world:Women's History Month Webquest
Includes: Elizabeth Blackwell,Clara Barton,Amelia Earhart, Katherine Johnson, Susan B Anthony,Sally Ride, Rosa Parks, Jane Goodall, Eleanor Roosevelt, Marie Curie, Sacagwea and Sonia Sotomajor.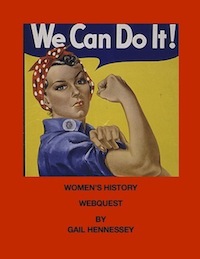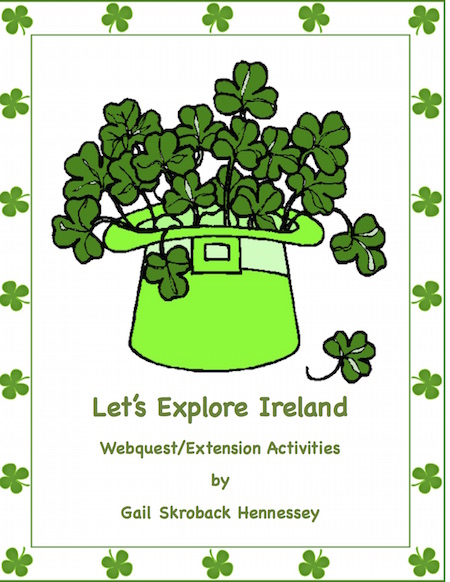 I also have a web quest on the state of Alaska: Try Alaska, State in Focus. The resource contains mapwork, a web quest(10 questions), fun facts about Alaska and lots of extension activities.Alaska!A Webquest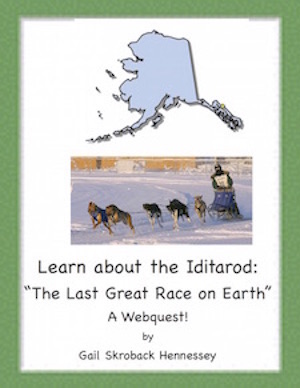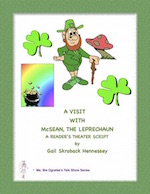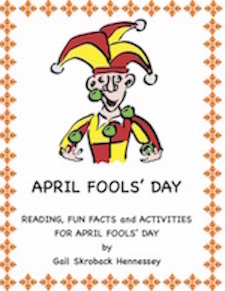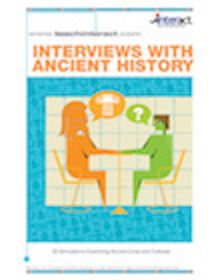 NEW:Twenty Reader's Theater Scripts(Biographies in Ancient History)published by Social Studies School Services:Check it out:Gail's Latest Book
Check out my new series of Children's Books!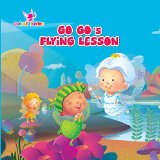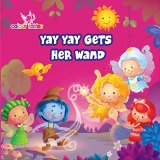 Colour Fairies: Go Go's Flying Lesson
Colour Fairies: Yay Yay Gets Her Wand
You can find my Aadarsh Publishing books at Amazon.com($2.99 each)Amazon.com
Check out my video interview at TES.com:Featured Author, Gail Hennessey

Visit Rachel Lynette's Minds in Bloom Blog to see my Guest Blog,"Got A Minute,Three or Five?"(Tips for things to do when you a few minutes of class time).Click here:Minds-in-Bloom.com
EXCITING NEWS: My SECOND Purple Turtle Story was made into a cartoon.Click here to watch:Purple Turtle and the Safari Adventure Purple Turtle Story, Purple and the Cupcakes, was made into an animated cartoon! Check it out here:Purple Turte and the Case of the Missing Cupcakes!
My latest CLIPART! THINGY LETTERS!Lots of Fun...From Utah to Colorado, to New York to New Jersey and around the my home and inside my garage, once I started I saw letters of the alphabet all around me! Use my THINGY letters to have kids write spelling words, vocabulary words, to make Mother's Day/Father's Day cards or as an art activity! Have students try and guess what some of the THINGY Letters are.(also have Black/White option).CLICK HERE!
THINGY LETTERS!(clipart)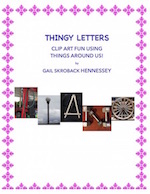 Check out my Pinterest page to see all my resources in one easy place!Click here to learn more:Gail's Social Studies Emporium(and More)
My Latest Reader's Theater Scripts:Go to the link and click "Preview" to see a sample of the Reader's Theater Script you may find of interest:George Washington Carver: The Peanut ManJacques Cousteau, A Reader's Theater Script
William Shakespeare
<Bessie Coleman,Aviator
Marian Anderson
Leonardo da Vinci,"Renaissance Man!"
Michelangelo!The Bus Ride That Changed History(A Visit with Rosa Parks)McSean, the Leprechaun, A Reader's Theater Script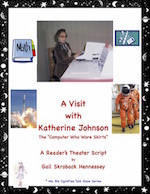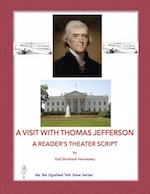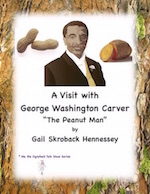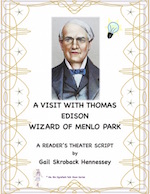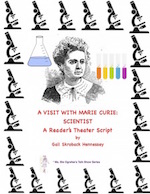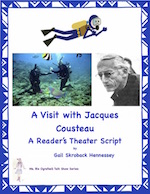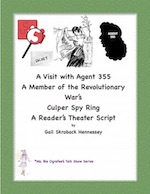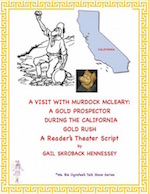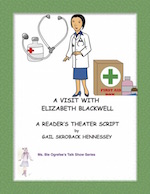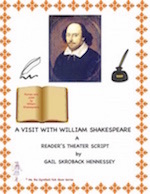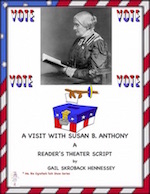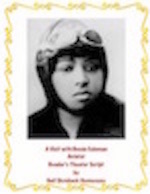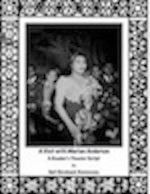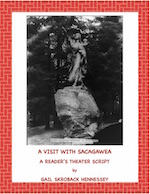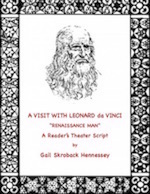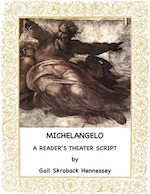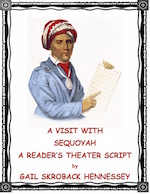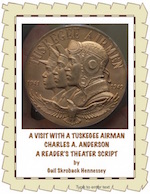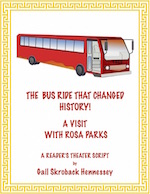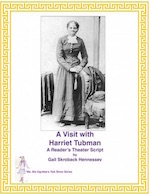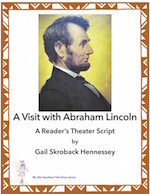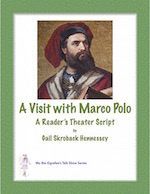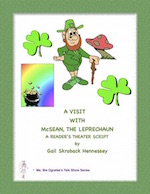 PLEASE TAKE A MOMENT AND SIGN MY GUESTMAP. I'D LOVE TO SEE WHERE MY VISITORS CALL HOME! Click on the GLOBE ICON on the left to open the map.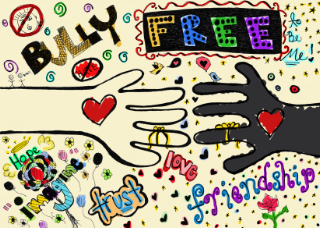 LOOK!
I remember the saying "Sticks and stones may break your bones but names can never hurt you". Personally, I never thought this to be true. Words are very powerful and negative words can hurt-a lot! Each day, thousands of young people experience some sort of bullying, either in words and/or actions. These two sites have great resources which might be of help to classroom teachers, parents and young people:
Stop Bullying!

Click here to learn more about Anti-Bullying Activities to use in the classroom.Stand up to Bullying!

To any young people visiting my website. Please,if you are being bullied, seek help...SPEAK TO AN ADULT today!And, if you SEE something that looks like bullying-SAY something to an adult!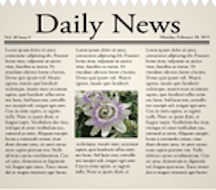 IN THE NEWS TODAY:2/27/2017:
Most of us have built a sand castle at some point in our lives but nothing like the one which Sudarsan Pattnaik just completed. Pattnaik built a 48 ft. 8 inches tall sand castle and Guinness World Records says it's a record breaker. The World's tallest sand castle title broke the previous record tall sand castle of 45 ft. 10.25 inches. It took nine days and about 45 students from Pattnaik's Sudarsan Sand Institute to successfully create the awesome work of sand. Built on a beach in India, near the Bay of Bengal, the sand castle was made entirely by hand. There are medallions honoring Mahatma Gandhi and Nelson Mendela as well as a peace dove on the sand castle. Additional, the words "World Peace: are written on the castle. The world's tallest sand sculpture was created in China, in 2010. The sculpture of lions, monkeys, eagles and other creatures called , "Why is the Hummingbird King of All Animals",reached a height of 73 ft. 7 inches.
Photograph from Hindustantimes.com
Wow! Astronomers have made an amazing discovery. Seven exoplanets, three of which could have inhabitable environments, have been discovered outside our solar system! Nicknamed "Earth's seven sisters", the planets were discovered orbiting a star named TRAPPIST-1. About 235 trillion miles(39 light-years) from Earth,TRAPPIST-1 is found in the Aquarius constellation.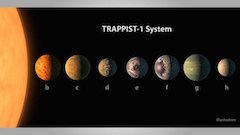 Illustration from NASA.gov
The first DRONE taxi service is set to take off in the city of Dubai,(United Arab Emirates)this upcoming summer. Remote control drones will whisk passengers(less than 220 pounds)to their destinations around the city. Customers will request a drone taxi and one will arrive, pick up the passenger and fly off, at speeds about 60 mph.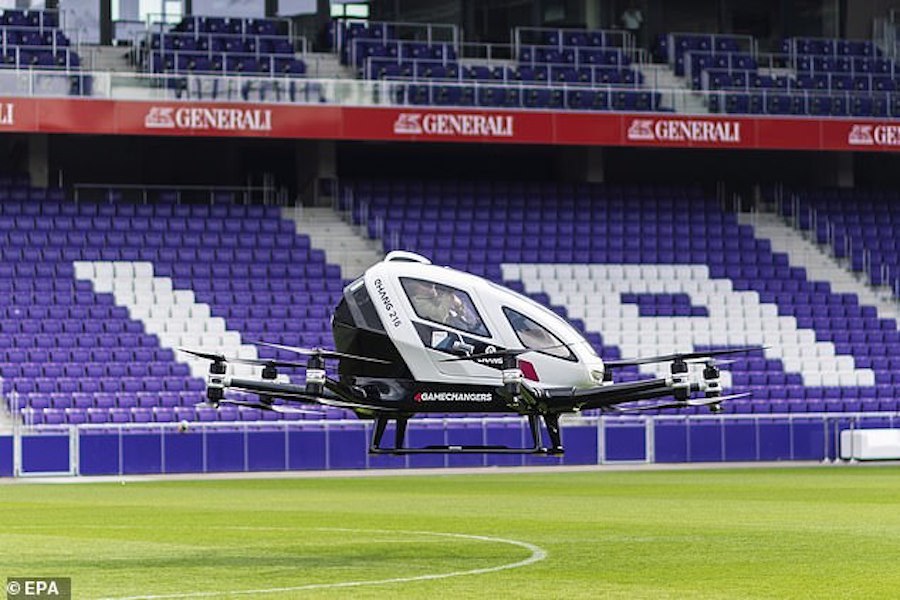 Photograph from msn.com
You learn in school that our planet has seven continents(six if you call Europe/Asia, Eurasia). Now,scientists think there is another continent! Except for a couple of exposed areas(North and South Islands which make up the country of New Zealand and New Caledonia), 94 percent of this continent is underwater. Zealandia is estimated to be about two thirds the size of the continent of Australia. Geologists say that Zealandia was once part of Gondwanaland, a landmass that broke from Pangaea. Will textbooks be changed to include this eighth continent? There isn't an organization which determines adding a new continent to the established "list". What do you think?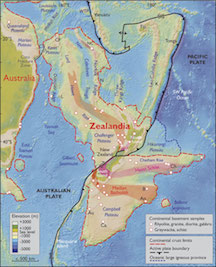 Illustration from geosociety.org

Interestingly, another continent may have recently been discovered in the Indian Ocean. It is being called Maurita and is underneath the island of Mauritius.
Amazing gigantic crystals can be found about half a mile deep in the caves in the Naica Mountain in Mexico. Scientists found microorganisms inside some of the crystals and were able to extract them. The scientists brought the sample microbes back to a lab and were able to awaken the microbes. The microbes had been dormant(sleeping) for 10,000 to 50,000 years! Called extremophiles, these organisms can somehow live without light or organic food, in a hot and acidic environment. Scientists think these microbes are new species of organisms.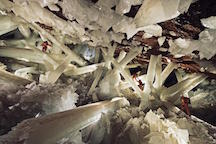 Photograph from news.nationalgeographic.com
PAST NEWS STORIES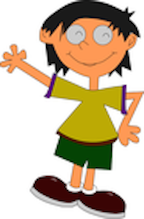 Click here:Past News Stories

"The school is the last expenditure upon which America should be willing to compromise."FDR
"If a man empties his purse into his head, no man can take it away from him. An investment in knowledge always pays the best interest."(Ben Franklin)
"You must be the change you want to see in the world."(Mahatma Gandhi)
"School is a building that has four walls-with tomorrow inside."(Lon Watters)
"We know the future will outlast all of us, but I believe that all of us will live on in the future we make."(Senator Ted Kennedy)
"The purpose of life is a life of purpose." (Robert Byrne)
"The purpose of life is to amount to something and have it make some difference that you lived at all."(Dear Abby)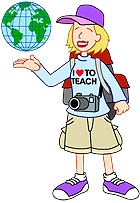 Special thanks to EducationWorld for letting me use this image of my "alter ego" as Mrs. "Waffenschmidt!

About Gail:

I have retired from teaching after 33 1/2 years in the classroom. Of that time, I taught Grade 6 Social Studies teacher for 31 1/2 years.I earned my BA in early secondary education with a concentration in social studies from SUNY Oneonta, New York, and my MST in social studies education from Binghamton University in New York. In 1988, I was awarded the Outstanding Elementary Social Studies Classroom Teacher of the Year Award from the New York State Council for the Social Studies. Additionally, in 1988, I was also awarded the Outstanding Elementary Social Studies Teacher of the Year Award by the National Council for the Social Studies.

My work has appeared in most children's publications including:
Appleseeds,Scholastic's Super Science,Scholastic's Science World, Highlights for Children, National Geographic World, Ranger Rick, Cobblestone, Faces, Muse Magazine,Contact Kids, US Kids,Action Magazine(Scholastic),Girls' Life,Boys' Life,American Girl, Instructor, Creative Classroom, Middle Years, Time for Kids, Scholastic News, Scholastic News Zone, Time for Kids , Ask Magazine, Dig, Calliope, Cobblestone, FACES, Studies Weekly, Glo Adventurer, and more.




---