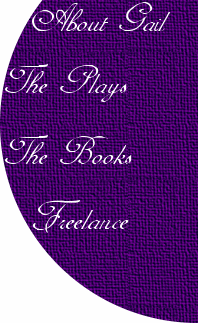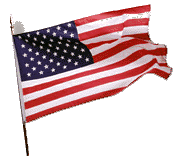 Remember Our Soldiers

Click Here for catalog:
Social Studies School Service/Resources for Teachers, Parents,counselors,more!

EbooksClick here for EBooks by Social Studies School Service!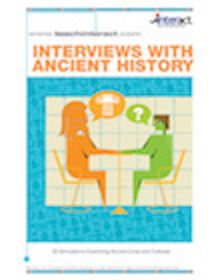 NEW:Reader's Theater Scripts(Biographies in Ancient History):
Reader's Theater Scripts (Biographies in US History)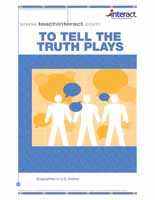 Click here to learn more:
Teachinteract.com

Materials for experiential,active learners

NEW! Is That FAKE News?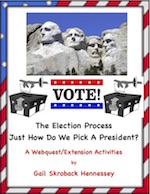 Just How Do We Elect A President?

Anti-Bullying Resources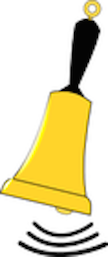 Need a quick activity?
Bell Ringers!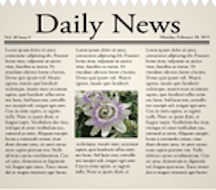 In the News!
Updated regularly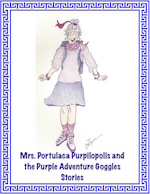 Mrs. Portulaca Purpilopilis
and the Purple Adventure Goggles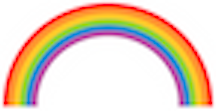 New:The COLOR GAMES!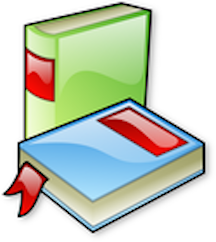 The Wooden Cookie Box Story The Wooden Cookie Box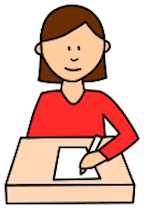 DBQ Activities!


Facts to Wow your Friends!

Calendar Specific Resources!NEW

World Landmarks:( NEW) Lots of fun things to use with your students!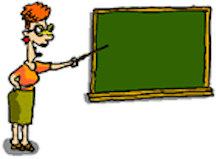 Teaching Ideas!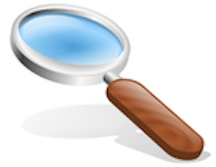 Webquests!


(New: Sample Iditarod Webquest!)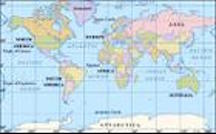 Geography Activities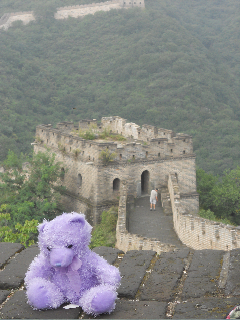 Purpleannie's Travels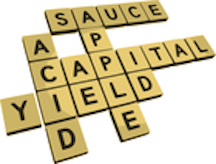 wpclipart.com
Crossword Puzzles!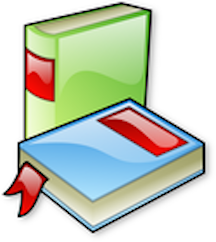 Short Reads of interest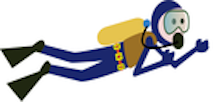 Dive into Career Choices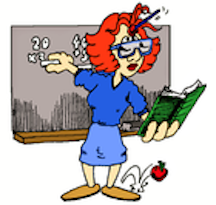 Teaching Tips A-Z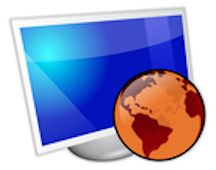 Great websites!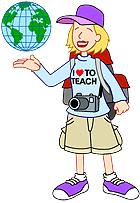 Mrs. Waffenschmidt


`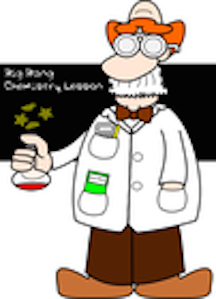 wpclipart.com

Science Fun!


`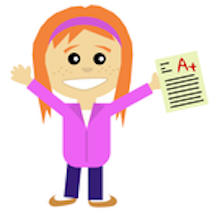 P.R.A.I.S.E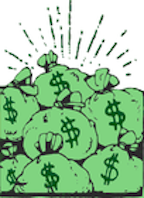 MONEY, MONEY, MONEY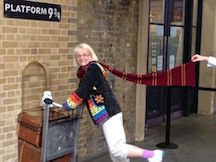 Gail's Glimmerings
Mail Gail:


Gail Hennessey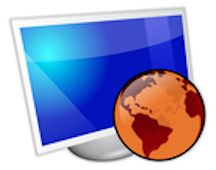 WEBSITES of INTEREST:


History For Kids

Tween Tribune-News Stories for Student

DogoNews: Fodder for Young Minds

Time for Kids-Around the World

WPClipart.com

OpenClipart.com

BBC Website for Kids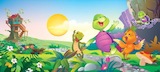 Purple Turtle EBOOKS!
Check out:

Award winning site for April 2008!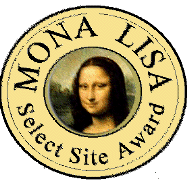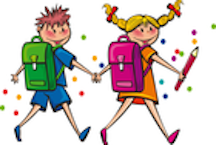 Free JavaScripts provided
by The JavaScript Source
Check out this day in History: Click here: http://www.nytimes.com/learning/general/onthisday
FOLLOW ME ON TWITTER!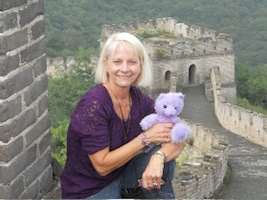 Welcome to My Website for Educators!
Teach PEACE and TOLERANCE
"If I can not do great things, I can do small things in a great way."Martin Luther King
Try doing an act of kindness for someone, today!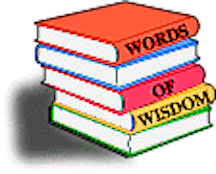 "Remember no one can make you feel inferior without your consent."
Eleanor Roosevelt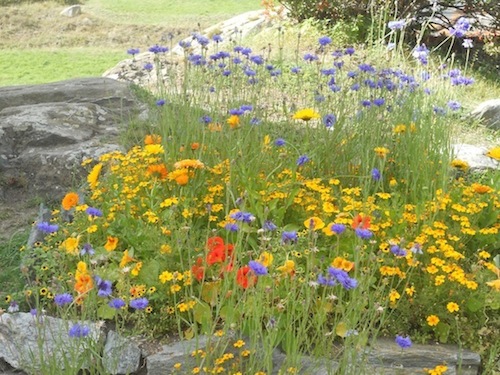 Highlighted Resources for MAY!
1. MAY 29th,1953: First Person Reaches Top of Mt. Everest.Learn about Mt. Everest, Nepal,Sir Edmund Hillary,Tenzing Norgay and the Yeti with this fun web quest! Activities,interesting facts and comprehension review,too.Skills include:reading for information and using research/computer skills.Mt. Everest: A Webquest
2. With spring, comes the sprouting of tulips. Tulips have a very interesting history. Sharing information about the history of the tulip is a great way to show kids that EVERYTHING has a history.Reading passage, Did You Know? fun facts, comprehension questions, Map-skill activity, Teacher page with extension activities and key:Everything has a History, Even the Tulip!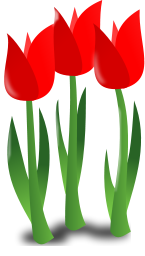 3:Learn about some of the famous landmarks around the world. This web quest includes: Uluru Rock, Great Wall of China, Machu Picchu, Mt. Everest, Dead Sea, Rock of Gibraltar, Great Pyramid, Suez Canal. Stonehenge, Sahara Desert,Abu Simbel, Easter Island and Angkor Wat. There are comprehension questions and several extension activities.World Landmarks: A Webquest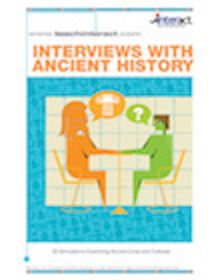 NEW:Twenty Reader's Theater Scripts(Biographies in Ancient History)published by Social Studies School Services:Check it out:Gail's Latest Book
Check out my new series of Children's Books!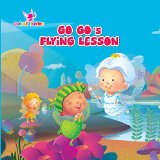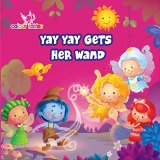 Colour Fairies: Go Go's Flying Lesson
Colour Fairies: Yay Yay Gets Her Wand
You can find my Aadarsh Publishing books at Amazon.com($2.99 each)Amazon.com
Check out my video interview at TES.com:Featured Author, Gail Hennessey

Visit Rachel Lynette's Minds in Bloom Blog to see my Guest Blog,"Got A Minute,Three or Five?"(Tips for things to do when you a few minutes of class time).Click here:Minds-in-Bloom.com
EXCITING NEWS: My SECOND Purple Turtle Story was made into a cartoon.Click here to watch:Purple Turtle and the Safari Adventure Purple Turtle Story, Purple and the Cupcakes, was made into an animated cartoon! Check it out here:Purple Turte and the Case of the Missing Cupcakes!
My latest CLIPART! THINGY LETTERS!Lots of Fun...From Utah to Colorado, to New York to New Jersey and around the my home and inside my garage, once I started I saw letters of the alphabet all around me! Use my THINGY letters to have kids write spelling words, vocabulary words, to make Mother's Day/Father's Day cards or as an art activity! Have students try and guess what some of the THINGY Letters are.(also have Black/White option).CLICK HERE!
THINGY LETTERS!(clipart)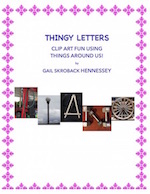 Check out my Pinterest page to see all my resources in one easy place!Click here to learn more:Gail's Social Studies Emporium(and More)
My Latest Reader's Theater Scripts:Go to the link and click "Preview" to see a sample of the Reader's Theater Script you may find of interest:George Washington Carver: The Peanut ManJacques Cousteau, A Reader's Theater Script
William Shakespeare
<Bessie Coleman,Aviator
Marian Anderson
Leonardo da Vinci,"Renaissance Man!"
Michelangelo!The Bus Ride That Changed History(A Visit with Rosa Parks)McSean, the Leprechaun, A Reader's Theater Script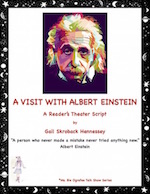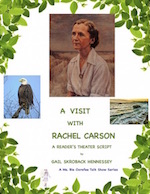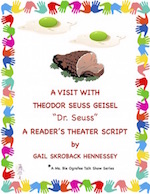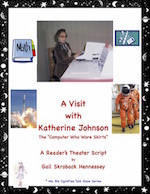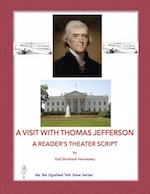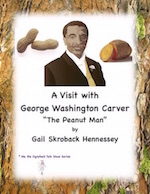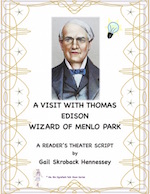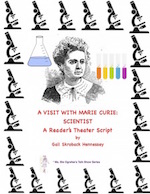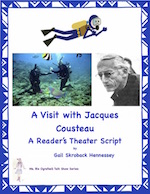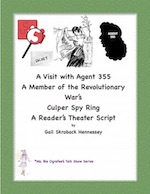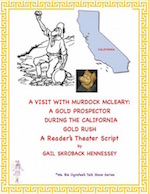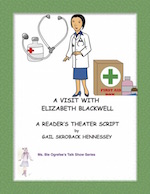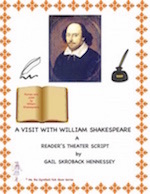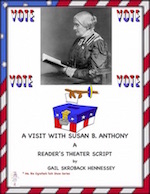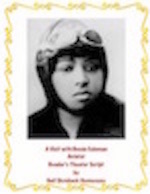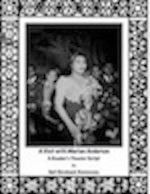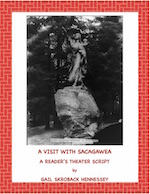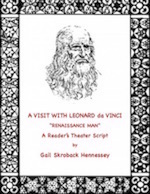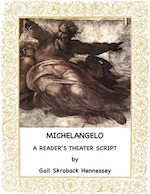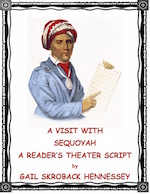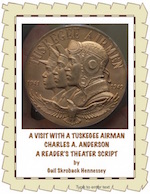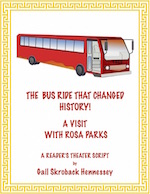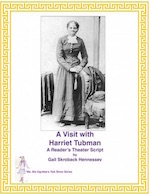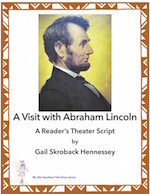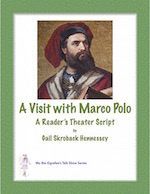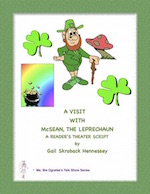 PLEASE TAKE A MOMENT AND SIGN MY GUESTMAP. I'D LOVE TO SEE WHERE MY VISITORS CALL HOME! Click on the GLOBE ICON on the left to open the map.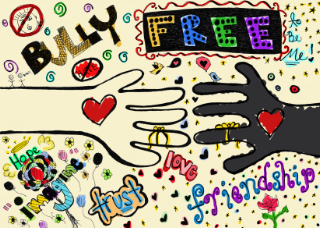 LOOK!
I remember the saying "Sticks and stones may break your bones but names can never hurt you". Personally, I never thought this to be true. Words are very powerful and negative words can hurt-a lot! Each day, thousands of young people experience some sort of bullying, either in words and/or actions. These two sites have great resources which might be of help to classroom teachers, parents and young people:
Stop Bullying!

Click here to learn more about Anti-Bullying Activities to use in the classroom.Stand up to Bullying!

To any young people visiting my website. Please,if you are being bullied, seek help...SPEAK TO AN ADULT today!And, if you SEE something that looks like bullying-SAY something to an adult!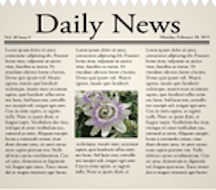 IN THE NEWS TODAY:5/25/2017:
Scientists estimate that an island in the Pacific Ocean has 38 million pieces of trash. What makes this even more amazing, the island doesn't have any inhabitants. Called Henderson Island,the island has the distinction of having the highest recorded density of trash anywhere in the world.The mostly plastic garbage includes toy soldiers, hard hats, lighters and many toothbrushes. Scientist say that the island is near the South Pacific Gyre which holds the trash from the ocean currents. The trash finds its way to the shores of Henderson Island. Only six miles long and 3 miles wide, it is estimated that 13,000 pieces of trash land on the island each day!

Photograph fromStartribute.com

Four families of mallard ducks have taken up residence at the Capitol Reflecting Pool just outside the Capitol, in Washington, DC. To help the baby ducklings climb in and out of the pool, duck ramps were installed. Without the ramps, the ducklings could die from exhaustion or drown trying to get out of the water. Some people think the ramps were a waste of taxpayers' dollars but tourists are snapping photographs of the little guys attempting to use the ramps.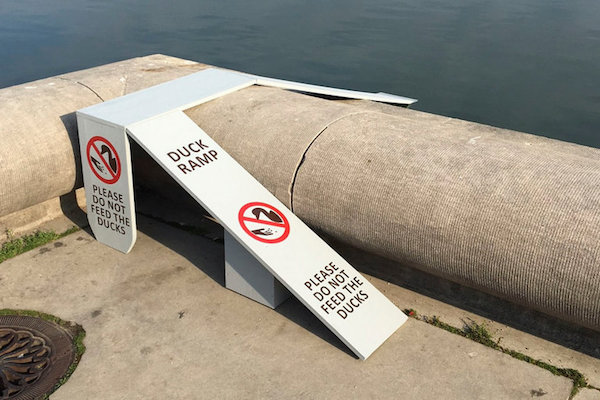 Photograph from NYTimes.com
Have you ever had the flu? Scientists think they may have a new treatment for fighting the flu and it involves the slime found on a frog! The mucus on the skin of a specific frog native to southern India has certain proteins that may be able to prevent you from getting the flu.The protein was named urumin,for a type of sword used in India, and is found on the hydropyhlax bahuvistara frog.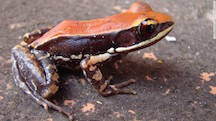 Photograph from cnn.com
A company in the UAE thinks they have a great idea- haul icebergs from the area of Heard Island,Antarctica, to the coastline of the UAE. Icebergs have lots of fresh water and could be used to provide billions of gallons of water to the people of this desert region. Hauling an iceberg to the coast of the UAE, a distance of about 5500 miles, would take about one year. Iceberg harvesting might also have another important result. It is thought that icebergs off their coast would help to create a micro-climate creating clouds in the area which might create some rainfall. The UAE's desert region gets less than 4 inches of rain a year. Still another thought is that tourists might come to the UAE just to see an iceberg off their coast! Plans are to start hauling icebergs in 2018.

Photograph from guardian.com
What can you do with 4000 snow machines? Researchers in Switzerland hope to rebuild a glacier! The Diavolezzafirn glacier located in south-eastern Switzerland is retreating about 98-138 ft(30-40 m) a year.This summer, the plan is to bombard part of the glacier with artificial snow. The snow will act like a blanket and preserve the ice below from melting. The idea may seem a bit crazy but scientists say it just may work and local residents have already raised over $100,000 for the effort. It will be the world's very first attempt to try and rebuild a glacier.

Photograph from newscientist.com
PAST NEWS STORIES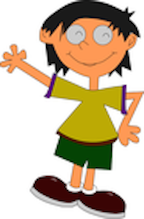 Click here:Past News Stories

"The school is the last expenditure upon which America should be willing to compromise."FDR
"If a man empties his purse into his head, no man can take it away from him. An investment in knowledge always pays the best interest."(Ben Franklin)
"You must be the change you want to see in the world."(Mahatma Gandhi)
"School is a building that has four walls-with tomorrow inside."(Lon Watters)
"We know the future will outlast all of us, but I believe that all of us will live on in the future we make."(Senator Ted Kennedy)
"The purpose of life is a life of purpose." (Robert Byrne)
"The purpose of life is to amount to something and have it make some difference that you lived at all."(Dear Abby)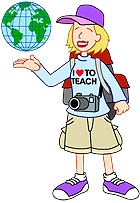 Special thanks to EducationWorld for letting me use this image of my "alter ego" as Mrs. "Waffenschmidt!

About Gail:

I have retired from teaching after 33 1/2 years in the classroom. Of that time, I taught Grade 6 Social Studies teacher for 31 1/2 years.I earned my BA in early secondary education with a concentration in social studies from SUNY Oneonta, New York, and my MST in social studies education from Binghamton University in New York. In 1988, I was awarded the Outstanding Elementary Social Studies Classroom Teacher of the Year Award from the New York State Council for the Social Studies. Additionally, in 1988, I was also awarded the Outstanding Elementary Social Studies Teacher of the Year Award by the National Council for the Social Studies.

My work has appeared in most children's publications including:
Appleseeds,Scholastic's Super Science,Scholastic's Science World, Highlights for Children, National Geographic World, Ranger Rick, Cobblestone, Faces, Muse Magazine,Contact Kids, US Kids,Action Magazine(Scholastic),Girls' Life,Boys' Life,American Girl, Instructor,Creative Classroom,Middle Years,Time for Kids,Scholastic News,Scholastic News Zone, Time for Kids , Ask Magazine, Dig, Calliope, Cobblestone, FACES, Studies Weekly, Glo Adventurer, and more.




---