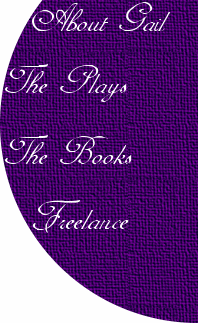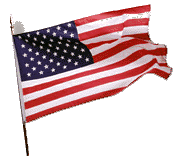 Remember Our Soldiers

Click Here for catalog:
Social Studies School Service/Resources for Teachers, Parents,counselors,more!

EbooksClick here for EBooks by Social Studies School Service!




My Latest Published Book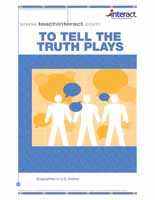 Click here to learn more:
Teachinteract.com

Materials for experiential,active learners

Inspire your kids to learn about the world:
Little Passports World Edition

Anti-Bullying Resources

*Clipart from NJBullying.org




Need a quick activity?

NEW! Bell Ringers!


In the News!
Updated regularly





Mrs. Portulaca Purpilopilis
and the Purple Adventure Goggles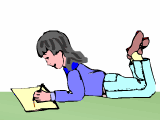 The Wooden Cookie Box Story The Wooden Cookie Box

Facts to Wow your Friends!

Teaching Ideas!

Webquests!

Geography Activities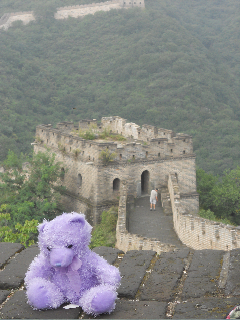 Purpleannie's Travels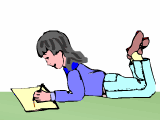 Crossword Puzzles!

Short Reads of interest

Dive into Career Choices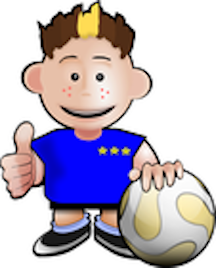 Kids Did It!

Teaching Tips A-Z

Great websites!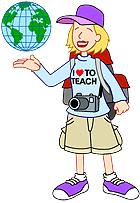 Mrs. Waffenschmidt


`

Science Fun!


`

P.R.A.I.S.E

MONEY, MONEY, MONEY
Gail's Glimmerings
Mail Gail:


Gail Hennessey

WEBSITES of INTEREST:


History For Kids

Ellen Jackson -Children's Author

Tween Tribune-News Stories for Student

DogoNews: Fodder for Young Minds

Time for Kids-Around the World

BBC Website for Kids

Teacherz-Pet

Kids Konnect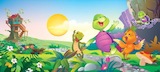 Purple Turtle EBOOKS!
Check out: Free Clipart




Award winning site for April 2008!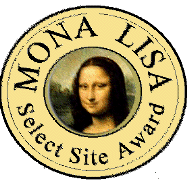 Free JavaScripts provided
by The JavaScript Source
Check out this day in History: Click here: http://www.nytimes.com/learning/general/onthisday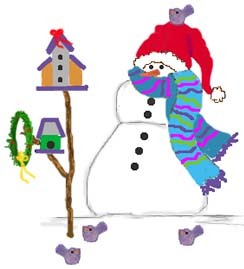 Have the Merriest of Holidays!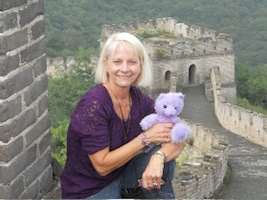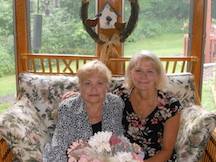 Always in my heart, Mom!
Cecile Skroback, January 31,1927-March 6,2014
Welcome to My Website for Educators!
Teach PEACE and TOLERANCE
Try doing an act of kindness for someone, today!

"Remember no one can make you feel inferior without your consent."
Eleanor Roosevelt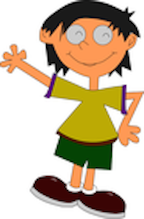 Order any FOUR of my plays and email me of your TpT purchase and I will send you another play for FREE!
Check out my new Reader's Theater Scripts on people in world history:Confucius, Hatshepsut,Hannibal, Shi Huangdi,Hammurabi,Alexander the Great,Aesop, Aristotle, Siddhartha Gautama and Ramses the Great. I also have plays on several First Ladies in American History.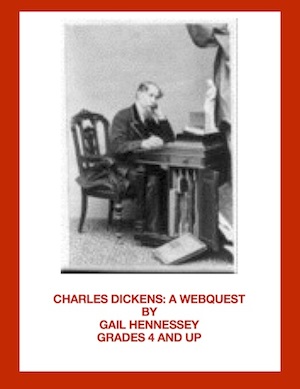 Almost everyone has heard of the story, A Christmas Carol. Learn about Charles Dickens with this fun/informative webquest! There are eight informative web questions. Additional activities/links,too. It is said Dickens used an amazing 4.6 million different words in his writing! Skills include:reading for information and using research/computer skills. Check it out:Charles Dickens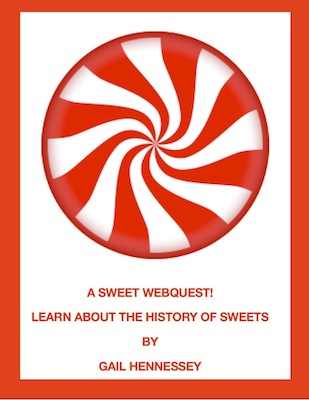 It's CANDY CANE SEASON! Show your students that even candy has a history!Learn facts including marshmallows date back to 2000 BC and King Tut's Tomb contained licorice. Several additional resources and extension activities,too. Skills include:reading for information and using research/computer skills.Click here:The History of Candy, A Webquest!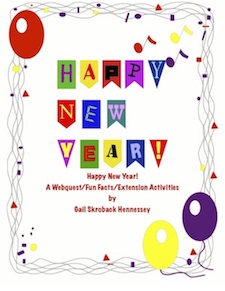 Learn about the history of New Year's with this fun/informative web quest. There are nine questions, lots of interesting customs of how people celebrate New Year's around the world, comprehension questions, extension activities and the key. Great activity for reading for information and research/computer skills.See a preview:Happy New Year!
PLEASE TAKE A MOMENT AND SIGN MY GUESTMAP. I'D LOVE TO SEE WHERE MY VISITORS CALL HOME! Click on the GLOBE ICON on the left to open the map.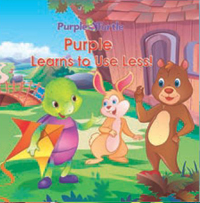 Check out Purple Turtle EBOOKS.(Grades 1-3). Purple Turtle and his friends, including a stuttering rabbit named Zing, Biggy Bear, Squirty the Squirrel and others can help introduce conservation, friendship,honesty,anti-bullying and other concepts to young children. Only $1.99 each. Purple Turtle Stories
VERY EXCITING NEWS: My Purple Turtle Story, Purple and the Cupcakes, was made into an animated cartoon! Check it out here:Purple Turtle animated story!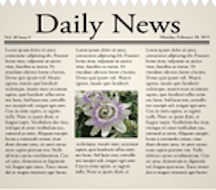 IN THE NEWS TODAY:12/12/2014:
While fixing a leak, workers made an amazing discovery. What is being called the oldest time capsule, found in the United States,has been unearthed under the Golden Dome, at the Massachusetts State House. The 219 year old capsule, originally made of cowhide,was actually buried by Paul Revere and Samuel Adams, back in 1795! It was actually found in the cornerstone of the building, back in 1855. At that time, it was revealed that the capsule contained papers, a Raul Revere plate and coins dating back to the 1600s.After adding some additional artifacts, the capsule was reburied, this time inside a copper box. The historic capsule,now covered with white plaster and having turned green, will first be X-rayed, before opening it. It hasn't yet been determined what will be done with the time capsule.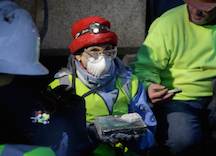 Photograph of the conservator for the Boston's Museum of Fine Arts holding the time capsule from Time.com
Seems Santa isn't the only one that relies on reindeer to get things done.Police in Siberia are thinking of a new way to fight crime...using reindeer! Seems that snowmobiles are no match for chasing crooks in the deep snow and reindeer may be the answer. Reindeer have the ability to see in the dark. Reindeer eyes seen the sun's UV rays reflecting off the snow. Reindeer also have great hooves that cut into ice. And, they never run out of gas or break down like snowmobiles do.Police are finding that law-breakers using carts pulled by reindeer are getting away from them! A four-legged police transport may be the answer!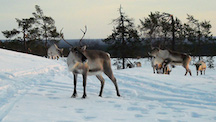 Photograph from mnn.com
3D holograms aren't actually a new concept but researchers at the University of Bristol, Great Britain, have developed a hologram that can actually be felt. It is thought that such technology could be especially positive in the field of medicine where a surgeon could feel CT Scan results and detect abnormalities such as a tumor without first doing exploratory surgery. It could also be a great learning tool in a museum where visitors would be able to get "hands-on" with hologram artifacts when the actual artifact is "off limits" to being touched.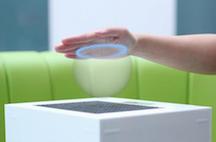 Photograph from phys.org
Scientists at the University of California, have developed a rewritable paper which would help reduce the trees cut down to make paper. And, according to the World Wildlife Federation, about 400 million tons of paper is produced each year! Actually, a thin plastic, which comes in three colors, red, blue and green,the "paper" can be reused about 20 times before a new sheet is needed. The researchers hope to advance the technology to more of a traditional paper based product. Exposing the "paper" to ultraviolet light, a glass etching with the reading material is exposed. Then, to remove the writing, heat is used. It is suggested that such technology would especially be a paper-saver to the newspaper industry as the document lasts for several days.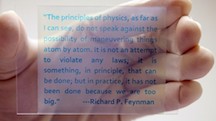 Photograph from gizmag.com
Scientists have developed super glue based on observations of the gecko. Now,scientists have developed a way for a person to become a REAL spiderman with pads mimicking those of the gecko.The silicon pads were created by researchers at Stanford University and made it possible for a 154 pound man to climb a 12 ft.smooth surface of glass! If you look carefully at the pads of a gecko,they have teeny wedges. The hand pads created had 24 such wedges. Surprisingly,to touch the pad, they are not sticky as you might assume they would be. But,the pads when pressed on a smooth surface grab and stick until the pad is lifted. To help make climbing possible,the pads have a rope attached with a foot rest at the end to aid the climber in ascending up the smooth surface. Such technology may have application for astronauts in space such as grabbing things and getting around without gravity.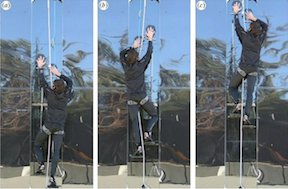 Photograph from Geek.com

A company in Great Britain is hoping to send a robotic vehicle to the Moon and land it on the South Pole of the Moon. Once at the location, the plan is to bore into the lunar surface down about 65 ft., a depth never tried before on the surface of the Moon. The retrieved rock samples would give scientists information on the origin of the moon such as examining rocks that haven't been touched by cosmic radiation, in millions of years. To raise money for the project, the Lunar Mission One, is asking people to contribute "digital memory boxes" which would be placed in the hole, as a type of time capsule. Additionally, the complied digital memory box database would eventually be available for free to anyone to view.The mission is still in the planning stages.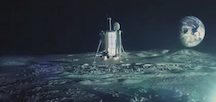 Illustration from gizmag.com
Lots of food and human waste is...wasted. A bus has started taking passengers from the city of Bath, England, to the Bristol Airport powered by the biomethane gas generated from such waste materials. The Bio Bus, or the Poo Bus, as it has been nicknamed, can travel about 186 miles before needed to refuel. The company, GENeco,hopes people will see the value of waste as a resource. And, if you are wondering, it takes the waste created in about one year from five people to make one tank of fuel!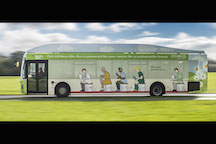 Photograph of the Poo Bus from:news.discovery.com
Near the banks of the Baltic Sea, archaeologists have found two sets of human footprints. Normally, footprints near a beach may not sound newsworthy but these footprints are estimated to be 5000 years old! The footprints near the island of Lolland, Denmark, were made by Stone Age fisherman. The imprints were unearthed in a dried up area of an inlet. These are not the oldest footprints discovered to date. The record oldest prints were found in Tanzania and are about 3.7 million years old. And, if you are interested, the term for footprints is bipedalism.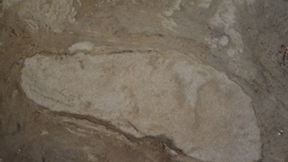 Photograph from presstv.ir
A 39 ft.sandcastle was created in Niteroi, Brazil, by artist Rusty Croft.The massive structure took 20 truckloads of sand and about one week to create. Guinness World Records is currently determining if this is a new world record. The current record holding sand castle stands 37ft. 10 inches.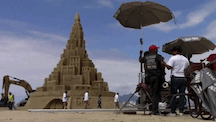 Photograph from constructionweekonline.com



Click here to see past news stories:IN the NEWS!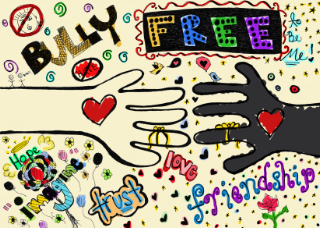 LOOK!
I remember the saying "Sticks and stones may break your bones but names can never hurt you". Personally, I never thought this to be true. Words are very powerful and negative words can hurt-a lot! Each day, thousands of young people experience some sort of bullying, either in words and/or actions. These two sites have great resources which might be of help to classroom teachers, parents and young people:
Stop Bullying!

Click here to learn more about Anti-Bullying Activities to use in the classroom.Stand up to Bullying!

To any young people visiting my website. Please,if you are being bullied, seek help...SPEAK TO AN ADULT today!And, if you SEE something that looks like bullying-SAY something to an adult!

"The school is the last expenditure upon which America should be willing to compromise."FDR
"If a man empties his purse into his head, no man can take it away from him. An investment in knowledge always pays the best interest."(Ben Franklin)
"You must be the change you want to see in the world."(Mahatma Gandhi)
"School is a building that has four walls-with tomorrow inside."(Lon Watters)
"We know the future will outlast all of us, but I believe that all of us will live on in the future we make."(Senator Ted Kennedy)
"The purpose of life is a life of purpose." (Robert Byrne)
<"The purpose of life is to amount to something and have it make some difference that you lived at all."(Dear Abby)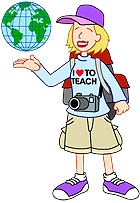 Special thanks to EducationWorld for letting me use this image of my "alter ego" as Mrs. "Waffenschmidt!

About Gail:

I have retired from teaching after 33 1/2 years in the classroom. Of that time, I taught Grade 6 Social Studies teacher for 31 1/2 years.I earned my BA in early secondary education with a concentration in social studies from SUNY Oneonta, New York, and my MST in social studies education from Binghamton University in New York. In 1988, I was awarded the Outstanding Elementary Social Studies Classroom Teacher of the Year Award from the New York State Council for the Social Studies. Additionally, in 1988, I was also awarded the Outstanding Elementary Social Studies Teacher of the Year Award by the National Council for the Social Studies.

My work has appeared in most children's publications including:
Appleseeds,Scholastic's Super Science,Scholastic's Science World, Highlights for Children, National Geographic World, Ranger Rick, Cobblestone, Faces, Muse Magazine, Contact Kids, US Kids, Action Magazine(Scholastic), Girls' Life, Boys' Life, American Girl, Instructor, Creative Classroom, Middle Years, Time for Kids, Scholastic News, Scholastic News Zone, Time for Kids , Ask Magazine, Dig, Calliope, Cobblestone, FACES, Studies Weekly, Glo Adventurer, and more.




---