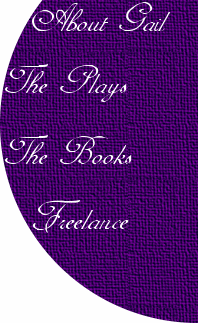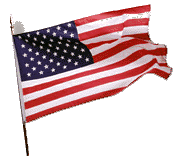 Remember Our Soldiers

Click Here for catalog:
Social Studies School Service/Resources for Teachers, Parents,counselors,more!

EbooksClick here for EBooks by Social Studies School Service!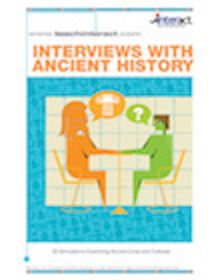 NEW:Reader's Theater Scripts(Biographies in Ancient History):
Reader's Theater Scripts (Biographies in US History)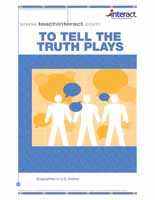 Click here to learn more:
Teachinteract.com

Materials for experiential,active learners

Anti-Bullying Resources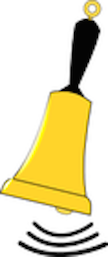 Need a quick activity?
Bell Ringers!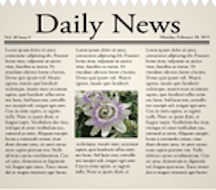 In the News!
Updated regularly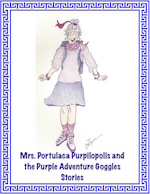 Mrs. Portulaca Purpilopilis
and the Purple Adventure Goggles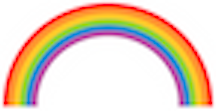 New:The COLOR GAMES!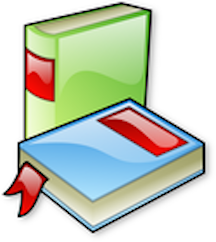 The Wooden Cookie Box Story The Wooden Cookie Box

Facts to Wow your Friends!

Calendar Specific Resources!NEW

World Landmarks:( NEW) Lots of fun things to use with your students!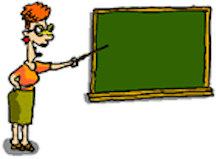 Teaching Ideas!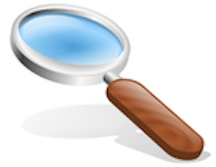 Webquests!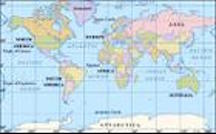 Geography Activities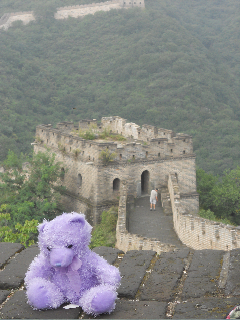 Purpleannie's Travels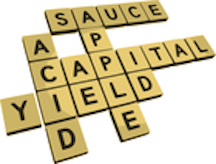 wpclipart.com
Crossword Puzzles!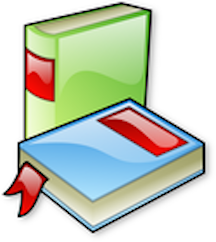 Short Reads of interest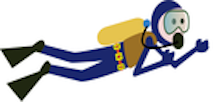 Dive into Career Choices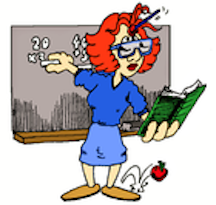 Teaching Tips A-Z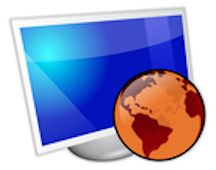 Great websites!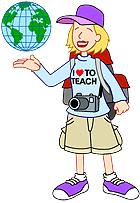 Mrs. Waffenschmidt


`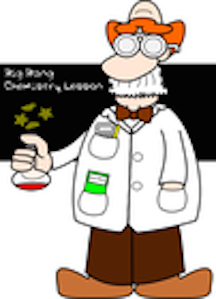 wpclipart.com

Science Fun!


`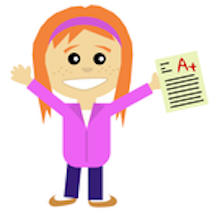 P.R.A.I.S.E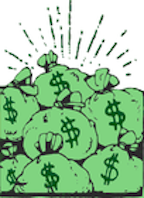 MONEY, MONEY, MONEY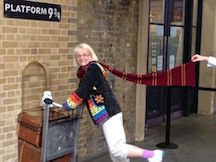 Gail's Glimmerings
Mail Gail:


Gail Hennessey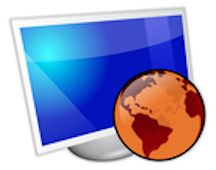 WEBSITES of INTEREST:


History For Kids

Tween Tribune-News Stories for Student

DogoNews: Fodder for Young Minds

Time for Kids-Around the World

WPClipart.com

OpenClipart.com

BBC Website for Kids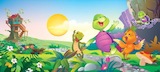 Purple Turtle EBOOKS!
Check out:

Award winning site for April 2008!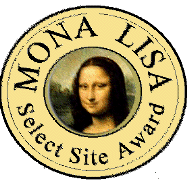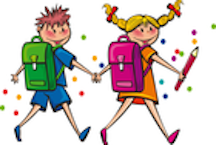 Free JavaScripts provided
by The JavaScript Source
Check out this day in History: Click here: http://www.nytimes.com/learning/general/onthisday
FOLLOW ME ON TWITTER!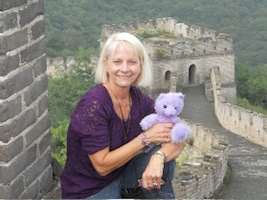 Welcome to My Website for Educators!
Teach PEACE and TOLERANCE
Try doing an act of kindness for someone, today!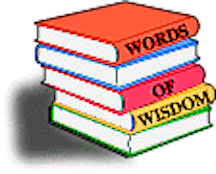 "Remember no one can make you feel inferior without your consent."
Eleanor Roosevelt
HAPPY SPRING!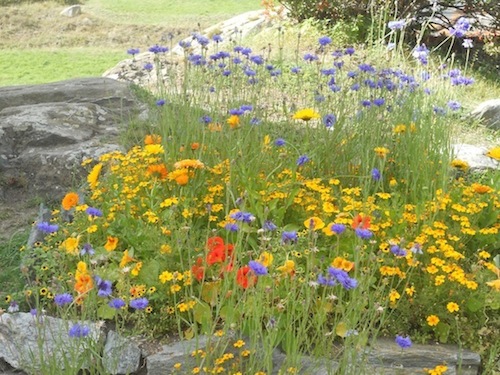 Highlighted Resources for APRIL: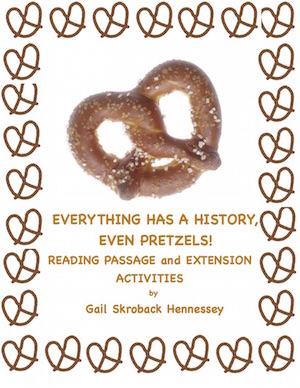 1. Did You know that April 26th is National Pretzel Day? Everything has a History, Even PretzelsHistory of the Pretzel
2.Library of Congress Day is April 24th. The Library of Congress, called our Nation's Library has over 33 million books. Learn more about the Nation's Library with this fun and informative webquest.(Grades and up) Skills include:reading for information and using research/computer skills.http://www.teacherspayteachers.com/Product/Library-of-Congress-Explore-Our-Nations-LibraryWebquest-604584
3.A great way to practice oral reading fluency! Start a discussion about bullying reading HC Andersen's Ugly Duckling.Then,try this fun/informative play on Hans Christian Andersen! Students in grades 4 and up. Comprehension/ discussion questions, extension activities included:Hans Christian Andersen's Birthday is April 2nd.http://www.teacherspayteachers.com/Product/Hans-Christian-AndersenBiographical-play-To-Tell-the-Truth-Play-348807
4.Everything Has a History,evenTulips! Fun Interactive Notebook Activity!https://www.teacherspayteachers.com/Product/Tulips-Everything-Has-a-History-Series-1765811
5.On April 30, 1803 the United States bought theLouisiana Territory from France for $15 million. On February 28, 1803, President Thomas Jefferson got approval by the Congress for an expedition to explore the lands of the Louisiana Purchase. Meriwether Lewis and William Clark and about 31 other men began the journey. Originally given $2500, the final cost of this trip came to around $38,000. Learn about theLewis and Clark Expedition with this web quest.http://www.teacherspayteachers.com/Product/Travels-of-the-Lewis-and-Clark-Expedition-A-Webquest
6.Reader's Theater Script:Sacagawea:https://www.teacherspayteachers.com/Product/Sacagawea-A-Readers-Theater-Script-1782815
7. Earth Day. https://www.teacherspayteachers.com/Product/Earth-DayWebquest-on-the-Blue-Planet-1790891
Earth Day Webquest. Learn about the Blue Planet!
8. Reader's Theater Script: Jacques Cousteau(Great for Earth Day)
Jacques Cousteau!
9. National Week of the Ocean is celebrated the end of March/early April. Learn lots of fun facts with thisExploring the Ocean Blueweb quest.There are nine informative web questions. Fun Facts, comprehension questions,extension activities and links.Use as part of a unit on oceans or as an activity for a Friday or before a vacation break. Skills include:reading for information and using research/computer skills.http://www.teacherspayteachers.com/Product/Oceans-Exploring-the-Ocean-Blue-A-WebquestExtension-Activities-705943
In the News:Harriet Tubman's image to be placed on the $20 bill!
Learn about Harriet Tubman with this Reader's Theater Script:Harriet Tubman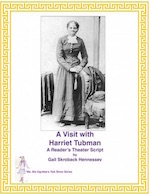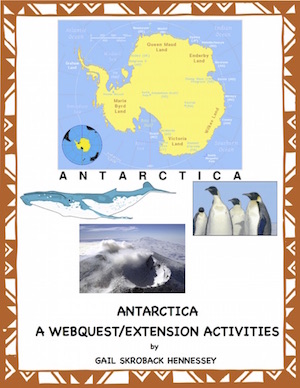 NEW:
Antarctica! A Webquest: Click here to see DEMO:
Antarctica:A Webquest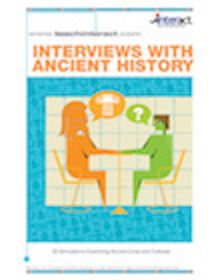 NEW 4/16:Twenty Reader's Theater Scripts(Biographies in Ancient History)published by Social Studies School Services:Check it out:Gail's Latest Book
Check out my new series of Children's Books!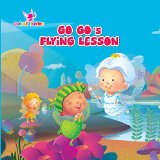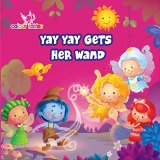 Colour Fairies: Go Go's Flying Lesson
Colour Fairies: Yay Yay Gets Her Wand
You can find my Aadarsh Publishing books at Amazon.com($2.99 each)Amazon.com
Check out my video interview at TES.com:Featured Author, Gail Hennessey

Visit Rachel Lynette's Minds in Bloom Blog to see my Guest Blog,"Got A Minute,Three or Five?"(Tips for things to do when you a few minutes of class time).Click here:Minds-in-Bloom.com
VERY EXCITING NEWS: My Purple Turtle Story, Purple and the Cupcakes, was made into an animated cartoon! Check it out here:Purple Turtle animated story!
My latest CLIPART! THINGY LETTERS!Lots of Fun...From Utah to Colorado, to New York to New Jersey and around the my home and inside my garage, once I started I saw letters of the alphabet all around me! Use my THINGY letters to have kids write spelling words, vocabulary words, to make Mother's Day/Father's Day cards or as an art activity! Have students try and guess what some of the THINGY Letters are.(also have Black/White option).CLICK HERE!
THINGY LETTERS!(clipart)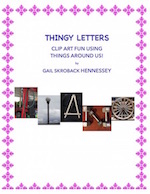 Check out my Pinterest page to see all my resources in one easy place!Click here to learn more:Gail's Social Studies Emporium(and More)
My Latest Reader's Theater Scripts:Go to the link and click "Preview" to see a sample of the Reader's Theater Script you may find of interest:Jacques Cousteau, A Reader's Theater Script
William Shakespeare
<Bessie Coleman,Aviator
Marian Anderson
Leonardo da Vinci,"Renaissance Man!"
Michelangelo!The Bus Ride That Changed History(A Visit with Rosa Parks)McSean, the Leprechaun, A Reader's Theater Script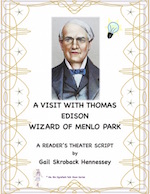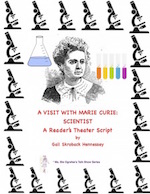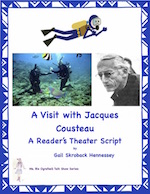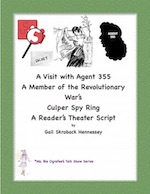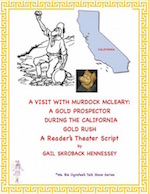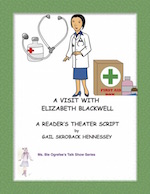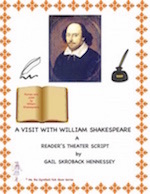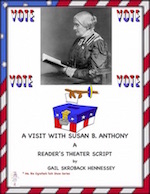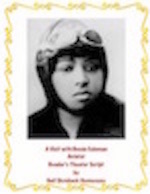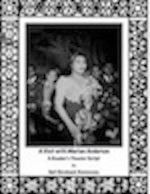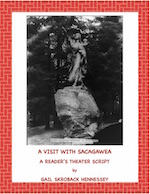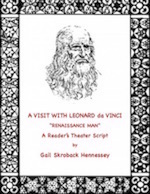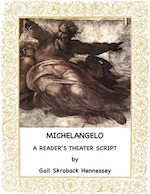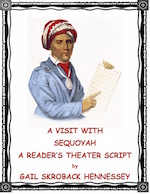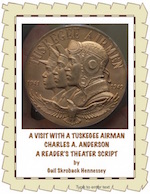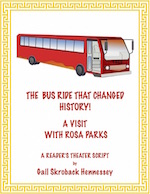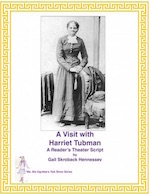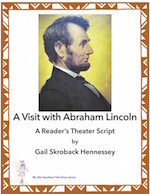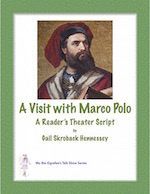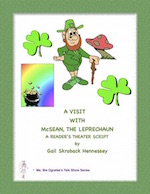 PLEASE TAKE A MOMENT AND SIGN MY GUESTMAP. I'D LOVE TO SEE WHERE MY VISITORS CALL HOME! Click on the GLOBE ICON on the left to open the map.
Purple Turtle Stories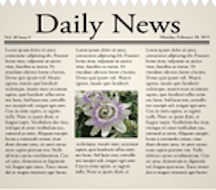 IN THE NEWS TODAY: 4/28/2016:
The national symbol of the United States is the bald eagle and the United States may soon have a national mammal. This week, the U.S. House of Representatives voted to make the North American bison, the national mammal. The U.S Senate needs to vote on the bill and if approved, it will then go to President Obama's desk for signature.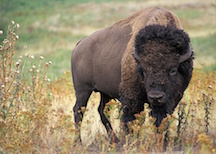 Photograph from wpclipart.com
Tim Peake ran the London marathon in three hours and 35 minutes but did not run the actually route of the marathon. Peake did the run hundreds of miles above the Earth at the International Space Station. To compete in the 26.2 mile(42.16 km) race, Peake completed the race on a treadmill with simulation videos of the actual course. Because there isn't any gravity, the astronaut had to use a harness to make sure he didn't float off the treadmill!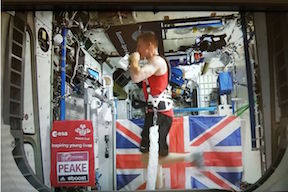 Photograph from BBCnews.co.uk
A series of coral reefs have been discovered beneath the cloudy waters near mouth of the Amazon River. Scientists were very amazed at this discovery as it is thought that coral needs clear waters to thrive. About 600 miles in length, marine scientists say the coral reef is home to many unique fish, coral, algae and sponges.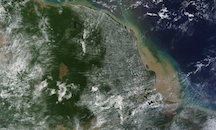 Photograph from theguardian.com
Goodbye, President Andrew Jackson. Jackson is going to be replaced on a twenty dollar bill by Harriet Tubman. The selection of Tubman, abolitionist and known for her work of bringing slaves to freedom along the Underground Railroad, was made this week by Treasury Secretary Jack Lew. It will be the first woman's image to be on paper currency, in the United States, since Martha Washington's image was on a dollar silver certificate (1891-1896). It may be up to ten years before the new $20 bills, with Tubman's image, are in circulation. Additionally, a new $10 bill which has Alexander Hamilton, the first treasury secretary, on one side, will have several famous women from the suffrage movement on the back of a new $10 bill.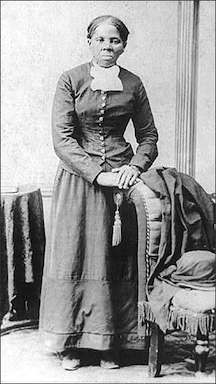 Photograph from wpclipart.com
The International Space Station has an addition. It took several hours to install a module big enough to hold an automobile. The inflatable space is called Beam(Bigelow Expandable Activity Module) and after been filled with air, it looks something like a gigantic pillow.The Beam will be part of the ISS for a two years where it will be tested for its durability to extreme temperatures in space and protection from radiation and space debris. It will also give the astronauts a bit more space to move around at the ISS.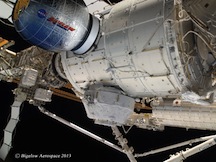 Photograph from NASA.gov
The North Pole is moving! Scientists say it is traveling towards Great Britain and the capital city of London. Originally, the North Pole was moving at about 10 centimeters (3.9 inches) a year toward North America and specifically Canada's Hudson Bay. However, in the past 15 years, the path has made a major change and is going the other direction. And,the North Pole is moving at a speed twice what it had been moving! The reason for this movement, scientists have suggested, was the result of climate change. Now, scientists have also factored in the movement being the result of changing distributions of water on land,more specifically melting ice sheets. For example, scientists say that East Antarctica has gained about 165 trillion pounds of ice per year while West Antarctica has lost about 275 trillion pounds of ice. This has caused the movement of the North Pole to shift.
Photograph of the Earth from abc.net.au
Check out Past News Stories:
IN THE NEWS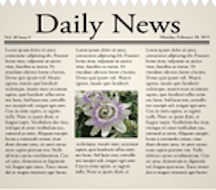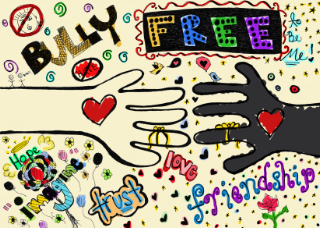 LOOK!
I remember the saying "Sticks and stones may break your bones but names can never hurt you". Personally, I never thought this to be true. Words are very powerful and negative words can hurt-a lot! Each day, thousands of young people experience some sort of bullying, either in words and/or actions. These two sites have great resources which might be of help to classroom teachers, parents and young people:
Stop Bullying!

Click here to learn more about Anti-Bullying Activities to use in the classroom.Stand up to Bullying!

To any young people visiting my website. Please,if you are being bullied, seek help...SPEAK TO AN ADULT today!And, if you SEE something that looks like bullying-SAY something to an adult!

"The school is the last expenditure upon which America should be willing to compromise."FDR
"If a man empties his purse into his head, no man can take it away from him. An investment in knowledge always pays the best interest."(Ben Franklin)
"You must be the change you want to see in the world."(Mahatma Gandhi)
"School is a building that has four walls-with tomorrow inside."(Lon Watters)
"We know the future will outlast all of us, but I believe that all of us will live on in the future we make."(Senator Ted Kennedy)
"The purpose of life is a life of purpose." (Robert Byrne)
<"The purpose of life is to amount to something and have it make some difference that you lived at all."(Dear Abby)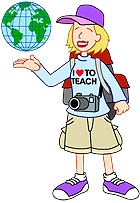 Special thanks to EducationWorld for letting me use this image of my "alter ego" as Mrs. "Waffenschmidt!

About Gail:

I have retired from teaching after 33 1/2 years in the classroom. Of that time, I taught Grade 6 Social Studies teacher for 31 1/2 years.I earned my BA in early secondary education with a concentration in social studies from SUNY Oneonta, New York, and my MST in social studies education from Binghamton University in New York. In 1988, I was awarded the Outstanding Elementary Social Studies Classroom Teacher of the Year Award from the New York State Council for the Social Studies. Additionally, in 1988, I was also awarded the Outstanding Elementary Social Studies Teacher of the Year Award by the National Council for the Social Studies.

My work has appeared in most children's publications including:
Appleseeds,Scholastic's Super Science,Scholastic's Science World, Highlights for Children, National Geographic World, Ranger Rick, Cobblestone, Faces, Muse Magazine,Contact Kids, US Kids,Action Magazine(Scholastic),Girls' Life,Boys' Life,American Girl, Instructor, Creative Classroom, Middle Years, Time for Kids, Scholastic News, Scholastic News Zone, Time for Kids , Ask Magazine, Dig, Calliope, Cobblestone, FACES, Studies Weekly, Glo Adventurer, and more.




---