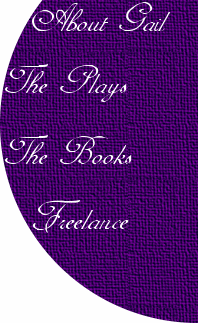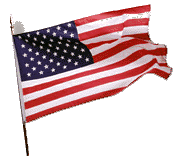 Remember Our Soldiers

Click Here for catalog:
Social Studies School Service/Resources for Teachers, Parents,counselors,more!

EbooksClick here for EBooks by Social Studies School Service!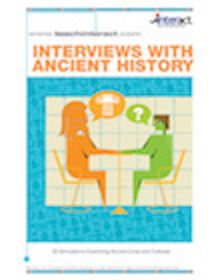 NEW:Reader's Theater Scripts(Biographies in Ancient History):
Reader's Theater Scripts (Biographies in US History)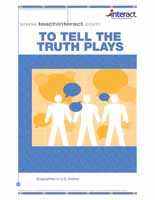 Click here to learn more:
Teachinteract.com

Materials for experiential,active learners

NEW! Is That FAKE News?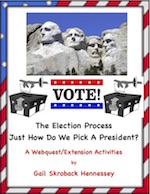 Just How Do We Elect A President?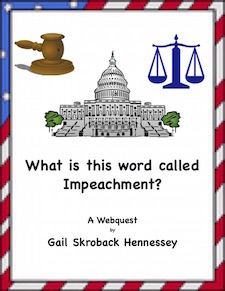 Just What is this word called IMPEACHMENT?

Anti-Bullying Resources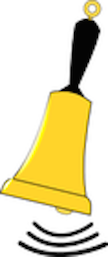 Need a quick activity?
Bell Ringers!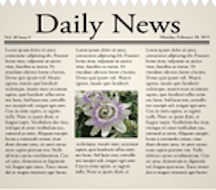 In the News!
Updated regularly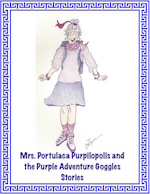 Mrs. Portulaca Purpilopilis
and the Purple Adventure Goggles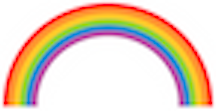 New:The COLOR GAMES!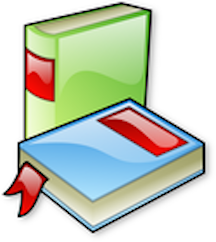 The Wooden Cookie Box Story The Wooden Cookie Box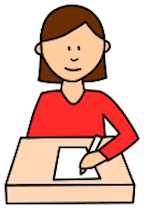 DBQ Activities!


Facts to Wow your Friends! NEW: Apple Facts/Constitution Day Fun Facts

Calendar Specific Resources!NEW

World Landmarks:( NEW) Lots of fun things to use with your students!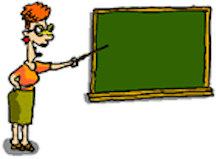 Teaching Ideas!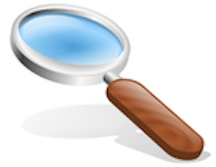 Webquests!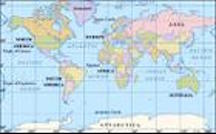 Geography Activities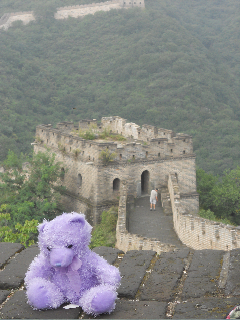 Purpleannie's Travels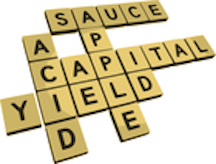 wpclipart.com
Crossword Puzzles!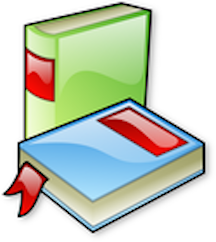 Short Reads of interest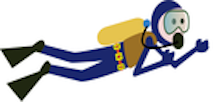 Dive into Career Choices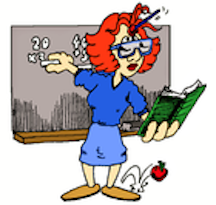 Teaching Tips A-Z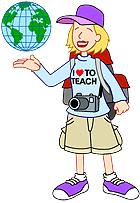 Mrs. Waffenschmidt


`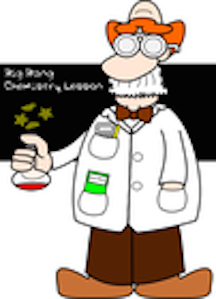 wpclipart.com

Science Fun!


`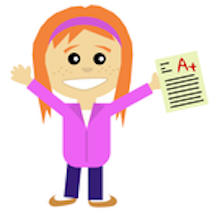 P.R.A.I.S.E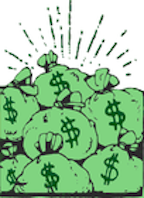 MONEY, MONEY, MONEY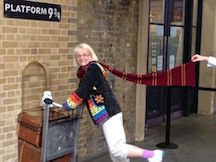 Gail's Glimmerings
Mail Gail:


Gail Hennessey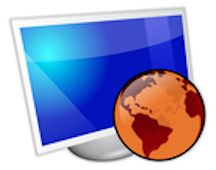 WEBSITES of INTEREST:


History For Kids

Tween Tribune-News Stories for Student

DogoNews: Fodder for Young Minds

WPClipart.com

OpenClipart.com

BBC Website for Kids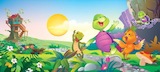 Purple Turtle EBOOKS!
Check out:

Award winning site for April 2008!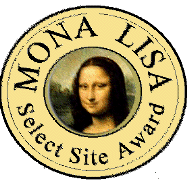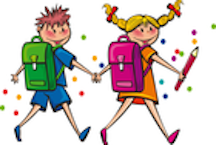 Free JavaScripts provided
by The JavaScript Source
Check out this day in History: Click here: http://www.nytimes.com/learning/general/onthisday
FOLLOW ME ON TWITTER!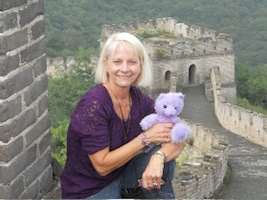 Welcome to My Website for Educators!
Teach PEACE and TOLERANCE
"If I can not do great things, I can do small things in a great way."Martin Luther King
Try doing an act of kindness for someone, today!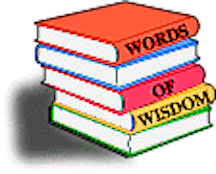 "Remember no one can make you feel inferior without your consent."
Eleanor Roosevelt
ONE DAY SALE, AUGUST 22nd, SAVE UP TO 25% with code: BTSBONUS!Click here:Gail's TpT Store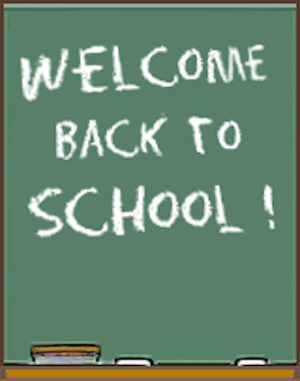 WISHING YOU All A WONDERFUL SCHOOL YEAR!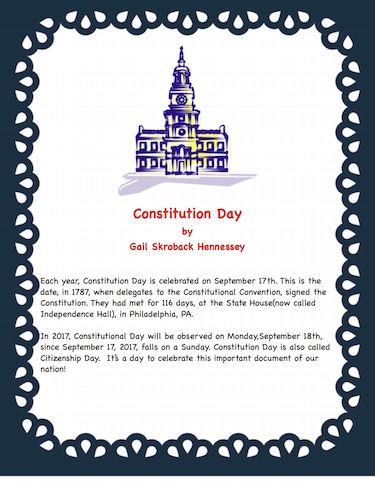 Each year, Constitution Day is celebrated on September 17th. This is the date, in 1787, when delegates to the Constitutional Convention, signed the Constitution. They had met for 116 days, at the State House(now called Independence Hall), in Philadelphia, PA. Check out these Fun Facts about the Constitution.Click here:FREEBIE:Constitution Day Fun Facts!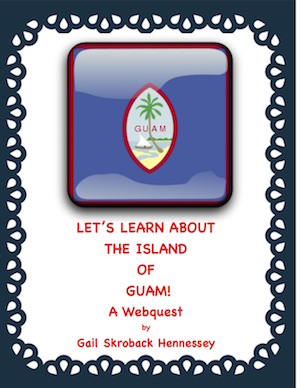 In the News: Learn about the Pacific Island of Guam, a U.S. Territory. See sample Resource here:Learn about the island of Guam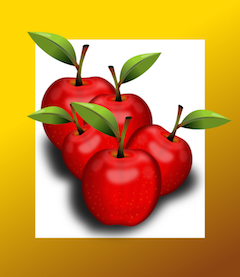 Highlighted Resources for September
Click here for Factoids about APPLES!FREE:APPLE FACTS-Possible Interactive Notebook Activity
Maps: 10 question webquest, comprehension questions(writing in content area) and fun facts about geography. Included are notes, lots of activities to use with your students and resources. Maps and Map Skills(Webquest, notes and more)
2.Why do we have to learn this? Students always ask me this question. My answer-much of what we have today was because of things developed by people that lived long ago.This reading activity shares many things we have today thanks to previous cultures. I've included several comprehension questions and two extension activities.Reading on Contributions to our Lives from the Past
3. Show kids that everything has a history(great for the beginning of the school year!), even shoes,candy,tulips, pretzels, peanuts and chewing gum. Check out this reading on the history of PRETZELS!History of Pretzels! The resource includes a reading passage, a Did You Know? section of fun facts about pretzels. For example: Baldies are what saltless pretzels are called! There is also a short map skill activity to show students the location of where pretzels originated. There are comprehension questions and a teacher page with extension activities and links.Great for a Friday, day before a vacation or just when you'd like to show kids that history is all around us!
History of Shoes:Everything-Has-a-HistoryEven-Shoes
History of Candy! History of Candy!
4.Learn about pencils, paper and pens with this informative web quest! Did you know that 2 billion pencils are made each year just in the United States?Skills include:reading for information and using research/computer skills. Great for a Friday or before vacation activity!History of Pencils, Paper and Pens!
5. Geographic Secret Messages: Need a geography activity? Try my geographic secret messages. Students find the answers to geographic questions and then use the first letter of the answer to arrive at a secret message. When the questions are answered, the "secret" term(a geography term) will be revealed! There are 5 geographic messages to solve.Geographic Secret Messages!Great mapwork activity
6.Introduce Kids to World Landmarks:Learn about some of the famous landmarks around the world. This web quest includes: Uluru Rock, Great Wall of China, Machu Picchu, Mt. Everest, Dead Sea, Rock of Gibraltar, Great Pyramid, Suez Canal. Stonehenge, Sahara Desert,Abu Simbel, Easter Island and Angkor Wat. There are comprehension questions and several extension activities.World Landmarks: A Webquest

Use my THINGY letters to have kids write spelling words, vocabulary words or as an art activity! Have students try and guess what some of the THINGY Letters are.(also have Black/White option):ClipArt: Alphabet Thingy Letters!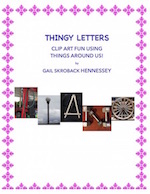 Check out my new series of Children's Books!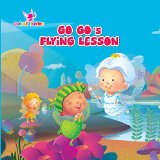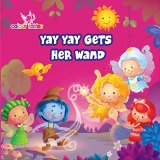 Colour Fairies: Go Go's Flying Lesson
Colour Fairies: Yay Yay Gets Her Wand
You can find my Aadarsh Publishing books at Amazon.com($2.99 each)Amazon.com
Check out my video interview at TES.com:Featured Author, Gail Hennessey

Read my,"Got A Minute,Three or Five?"(Ideas for When you Need a Quick Activity)Click here:EducationWorld Blogger


EXCITING NEWS: My SECOND Purple Turtle Story was made into a cartoon.Click here to watch:Purple Turtle and the Safari Adventure Purple Turtle Story, Purple and the Cupcakes, was made into an animated cartoon! Check it out here:Purple Turte and the Case of the Missing Cupcakes!
Check out my Pinterest page to see all my resources in one easy place!Click here to learn more:Gail's Social Studies Emporium(and More)
My Latest Reader's Theater Scripts:Go to the link and click "Preview" to see a sample of the Reader's Theater Script you may find of interest:Albert Einstein: A Reader's Theater ScriptGeorge Washington Carver: The Peanut ManJacques Cousteau, A Reader's Theater Script
William Shakespeare
<Bessie Coleman,Aviator
Marian Anderson
Leonardo da Vinci,"Renaissance Man!"
Michelangelo!The Bus Ride That Changed History(A Visit with Rosa Parks)McSean, the Leprechaun, A Reader's Theater Script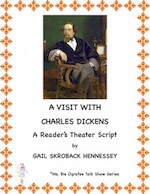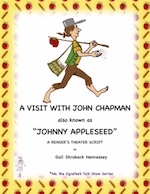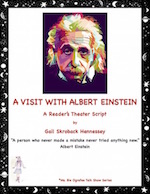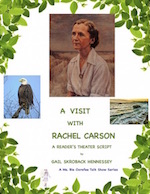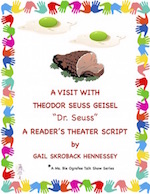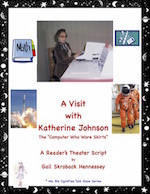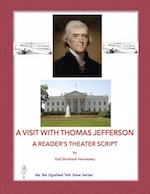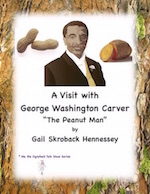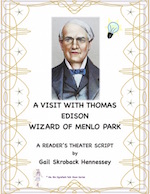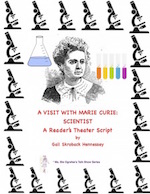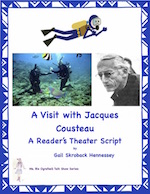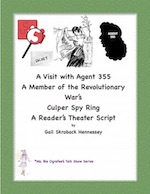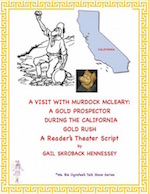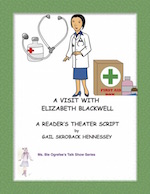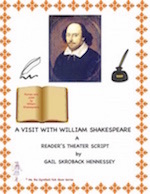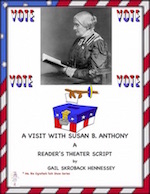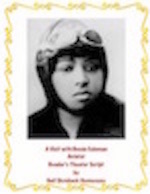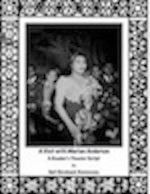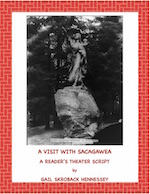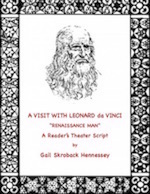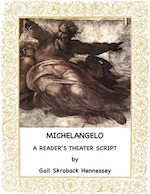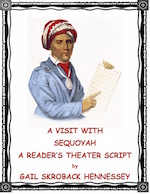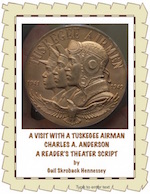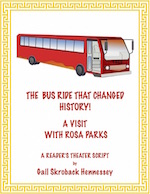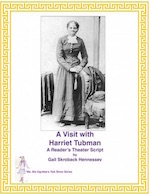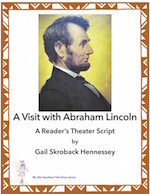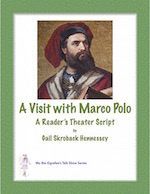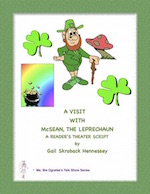 PLEASE TAKE A MOMENT AND SIGN MY GUESTMAP. I'D LOVE TO SEE WHERE MY VISITORS CALL HOME! Click on the GLOBE ICON on the left to open the map.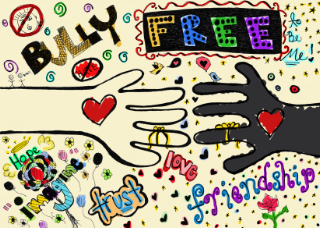 LOOK!
I remember the saying "Sticks and stones may break your bones but names can never hurt you". Personally, I never thought this to be true. Words are very powerful and negative words can hurt-a lot! Each day, thousands of young people experience some sort of bullying, either in words and/or actions. These two sites have great resources which might be of help to classroom teachers, parents and young people:
Stop Bullying!

Click here to learn more about Anti-Bullying Activities to use in the classroom.Stand up to Bullying!

To any young people visiting my website. Please,if you are being bullied, seek help...SPEAK TO AN ADULT today!And, if you SEE something that looks like bullying-SAY something to an adult!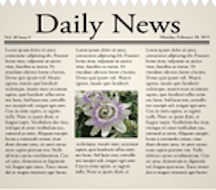 IN THE NEWS TODAY: 8/18/2017:
center>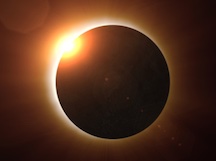 NASA is looking to hire someone for a new position. The job is to protect humans from aliens! Actually,the planetary protection officer will be responsible for alien contamination from people bringing Earth microbes into space and from any accidental space organisms coming back to Earth. Such a position will be only the second such job in the world. Sounds like this could be an out of this world job! Illustration from NASA: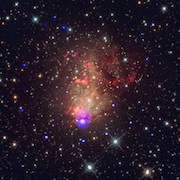 A total solar eclipse to cover the USA from coast to coast hasn't occurred in the USA since 1918 and one to exclusively occur only over the United Sates hasn't happened since Revolutionary War days (1776). However, that will change on August 21st. On that day, the moon will block out the sun leaving what scientists call a "diamond ring" remaining. The entire solar event will last just 3 minutes.
Did you Know?
1. The moon is actually 400 times smaller than the sun? Since the sun is about 400 times father away, the moon will be able to "cover"the sun during the eclipse.
2. Scientists say that animals may react strangely to an eclipse. Night creatures may be more active and day creatures may think it's time to go to sleep.
3. Columbus used a lunar eclipse in 1504 to get the native people on the island of Jamaica to give he and his crew food.
4. The average speed of the moon crossing the USA is about 1651 mph.(two times faster than a supersonic jet)
5. The next total solar eclipse will be in 2024.
6. The first to see the total solar eclipse, if the weather cooperates, will be West Coast of Oregon at 10:16 AM. Charleston ,SC will have the eclipse at 2:48 pm.
7. The 12 states in the path of the solar eclipse are: South Carolina, North Carolina, Kentucky, Tennessee, Missouri, Kansas, Nebraska, Illinois, Georgia, Idaho, Oregon and Wyoming.
8. DO NOT look at the eclipse before or after as it can do eye damage!
9. A total solar eclipse is rare because you need the Earth, moon and sun to all be lined up with their orbital paths.
There are lots and lots of jellyfish in the oceans and their increasing numbers are causing a number of problems. Jellyfish can sting. Some people actually have died from the toxins(poison) in their sting. Jellyfish also get caught in fishing nets. They also like to cluster near oil rigs and wind turbines and can clog water intake values.On a positive side, jellyfish are a main food for many marine creatures. Jellyfish are also used in medical research. Danish scientists think they have found a way to use reduce the growing number of jellyfish-eat them! Eating jellyfish is something that people in Asian countries have long done but munching on jellyfish hasn't been popular with much of the world. Drying jellyfish in a lab,specifically the very abundant moon jellies, scientists created a papery,salty protein snack. Would you eat a crispy jellyfish?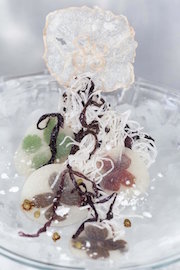 Photograph from seeker.com
Would you take a walk along this bridge? The world's longest pedestrian suspension bridge has opened in the Zermatt area of Switzerland. The amazing bridge cuts the time to about 19 minutes to make a distance that previously needed four hours from Zermatt to another village called Grachen. The 1621ft.long Europabruecke Bridge is about 25 inches wide and at points is 279 ft. above the valley. It does offer some beautiful views of the famed Matterhorn mountain.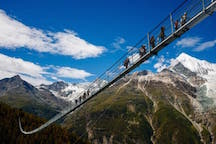 Illustration from telegraph.uk.co
Scientists have developed an amazingly strong medical glue and it was created after studying slugs! The slimy slug secretes mucus as a defensive tactic. This mucus was studied and found to have amazing stickiness and it even adheres to damp surfaces. Three times stronger than any current medical glue, the slug glue will be very helpful in surgery procedures in the near future.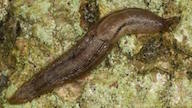 Photograph from bbc.com
Last year, a ten year old New Mexico boy was on a hike with his family when he stumbled over what Jude Sparks thought was the remains of a cow skull. Looking more closely, he saw tusks and realized it was something unusual. Scientists say he found a 1.2 million year old fossil. Specifically, Jude found the 2000 pound preserved skull of a mastodon-type elephant called a Stegomastodon. This past May, the very fragile remains were carefully removed and brought to the New Mexico State University. Further investigation is planned for the site to search for addition remains of the Stegomastodon.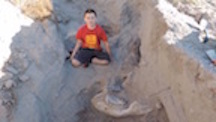 Photograph from wkrg.com
PAST NEWS STORIES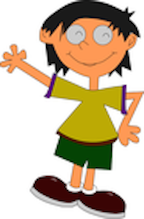 Click here:Past News Stories

"The school is the last expenditure upon which America should be willing to compromise."FDR
"If a man empties his purse into his head, no man can take it away from him. An investment in knowledge always pays the best interest."(Ben Franklin)
"You must be the change you want to see in the world."(Mahatma Gandhi)
"School is a building that has four walls-with tomorrow inside."(Lon Watters)
"We know the future will outlast all of us, but I believe that all of us will live on in the future we make."(Senator Ted Kennedy)
"The purpose of life is a life of purpose." (Robert Byrne)
"The purpose of life is to amount to something and have it make some difference that you lived at all."(Dear Abby)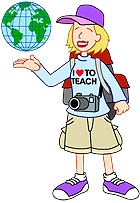 Special thanks to EducationWorld for letting me use this image of my "alter ego" as Mrs. "Waffenschmidt!

About Gail:

I have retired from teaching after 33 1/2 years in the classroom. Of that time, I taught Grade 6 Social Studies teacher for 31 1/2 years.I earned my BA in early secondary education with a concentration in social studies from SUNY Oneonta, New York, and my MST in social studies education from Binghamton University in New York. In 1988, I was awarded the Outstanding Elementary Social Studies Classroom Teacher of the Year Award from the New York State Council for the Social Studies. Additionally, in 1988, I was also awarded the Outstanding Elementary Social Studies Teacher of the Year Award by the National Council for the Social Studies.

My work has appeared in most children's publications including:
Appleseeds,Scholastic's Super Science,Scholastic's Science World, Highlights for Children, National Geographic World, Ranger Rick, Cobblestone, Faces, Muse Magazine,Contact Kids, US Kids,Action Magazine(Scholastic),Girls' Life,Boys' Life,American Girl, Instructor,Creative Classroom,Middle Years,Time for Kids,Scholastic News,Scholastic News Zone, Time for Kids , Ask Magazine, Dig, Calliope, Cobblestone, FACES, Studies Weekly, Glo Adventurer, and more.




---