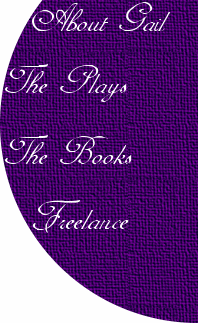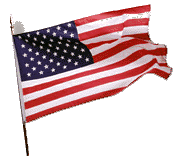 Remember Our Soldiers

Click Here for catalog:
Social Studies School Service/Resources for Teachers, Parents,counselors,more!

EbooksClick here for EBooks by Social Studies School Service!




My Latest Published Book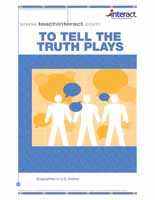 Click here to learn more:
Teachinteract.com

Materials for experiential,active learners

Inspire your kids to learn about the world:
Little Passports World Edition

Anti-Bullying Resources

*Clipart from NJBullying.org




Need a quick activity?

NEW! Bell Ringers!


In the News!
Updated regularly





Mrs. Portulaca Purpilopilis
and the Purple Adventure Goggles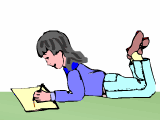 The Wooden Cookie Box Story The Wooden Cookie Box

Facts to Wow your Friends!

Teaching Ideas!

Webquests!

Geography Activities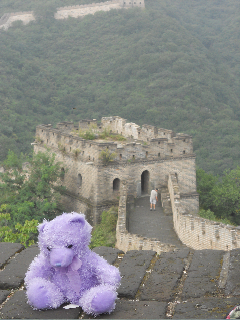 Purpleannie's Travels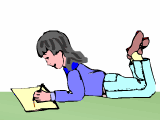 Crossword Puzzles!

Short Reads of interest

Dive into Career Choices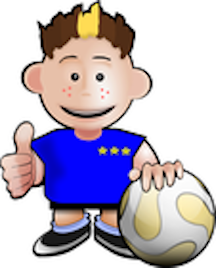 Kids Did It!

Teaching Tips A-Z

Great websites!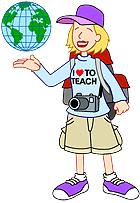 Mrs. Waffenschmidt


`

Science Fun!


`

P.R.A.I.S.E

MONEY, MONEY, MONEY
Gail's Glimmerings
Mail Gail:


Gail Hennessey

WEBSITES of INTEREST:


History For Kids

Ellen Jackson -Children's Author

Tween Tribune-News Stories for Student

DogoNews: Fodder for Young Minds

Time for Kids-Around the World

BBC Website for Kids

Teacherz-Pet

Kids Konnect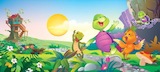 Purple Turtle EBOOKS!
Check out: Free Clipart




Award winning site for April 2008!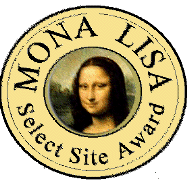 Free JavaScripts provided
by The JavaScript Source
Check out this day in History: Click here: http://www.nytimes.com/learning/general/onthisday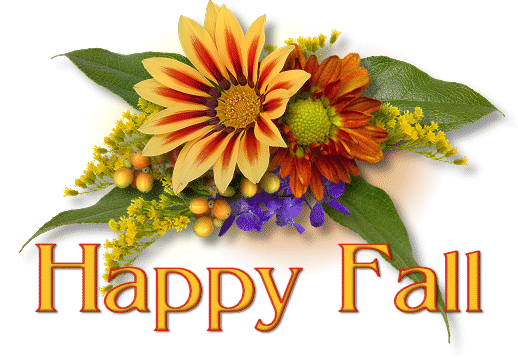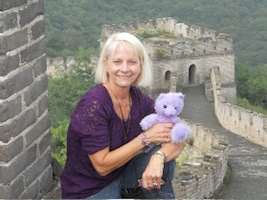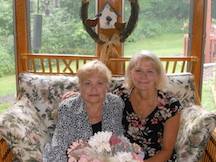 Always in my heart, Mom!
Cecile Skroback, January 31,1927-March 6,2014
Welcome to My Website for Educators!
Teach PEACE and TOLERANCE
Try doing an act of kindness for someone, today!

"Remember no one can make you feel inferior without your consent."
Eleanor Roosevelt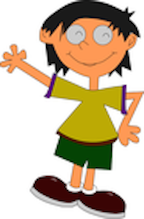 Check out my new Reader's Theater Scripts on people in world history:Confucius, Hatshepsut,Hannibal, Shi Huangdi,Hammurabi,Alexander the Great,Aesops, Aristotle, Siddhartha Gautama and Ramses the Great. See them at:Gail Hennessey's Social Studies Emporium and More!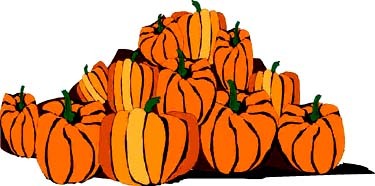 PLEASE TAKE A MOMENT AND SIGN MY GUESTMAP. I'D LOVE TO SEE WHERE MY VISITORS CALL HOME! Click on the GLOBE ICON on the left to open the map.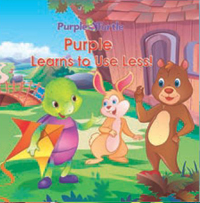 Check out Purple Turtle EBOOKS.(Grades 1-3). Purple Turtle and his friends, including a stuttering rabbit named Zing, Biggy Bear, Squirty the Squirrel and others can help introduce conservation, friendship,honesty,anti-bullying and other concepts to young children. Only $1.99 each. Purple Turtle Stories
VERY EXCITING NEWS: My Purple Turtle Story, Purple and the Cupcakes, was made into an animated cartoon! Check it out here:Purple Turtle animated story!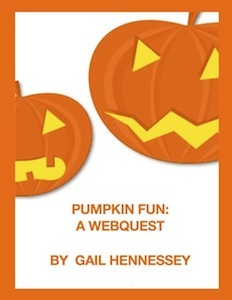 Learn about pumpkins:Pumpkin Fun Webquest!

Check out fun pumpkin facts to wow your friends. Click here:Pumpkin Facts!




With Thanksgiving coming, learn about the history of Thanksgiving and all about Turkeys.Click here:Thanksgiving and Turkey Webquest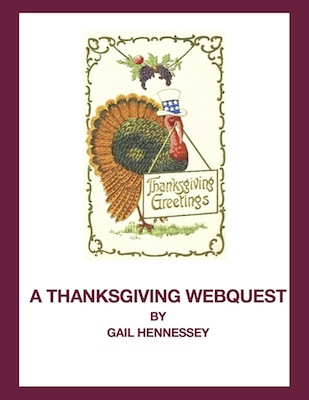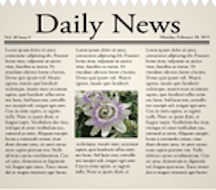 IN THE NEWS TODAY:11/23/2014:
A company in Great Britain is hoping to send a robotic vehicle to the Moon and land it on the South Pole of the Moon. Once at the location, the plan is to bore into the lunar surface down about 65 ft., a depth never tried before on the surface of the Moon. The retrieved rock samples would give scientists information on the origin of the moon such as examining rocks that haven't been touched by cosmic radiation, in millions of years. To raise money for the project, the Lunar Mission One, is asking people to contribute "digital memory boxes" which would be placed in the hole, as a type of time capsule. Additionally, the complied digital memory box database would eventually be available for free to anyone to view.The mission is still in the planning stages.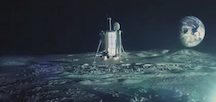 Illustration from gizmag.com
Lots of food and human waste is...wasted. A bus has started taking passengers from the city of Bath, England, to the Bristol Airport powered by the biomethane gas generated from such waste materials. The Bio Bus, or the Poo Bus, as it has been nicknamed, can travel about 186 miles before needed to refuel. The company, GENeco,hopes people will see the value of waste as a resource. And, if you are wondering, it takes the waste created in about one year from five people to make one tank of fuel!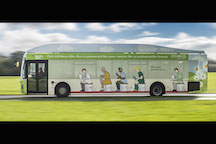 Photograph of the Poo Bus from:news.discovery.com
Near the banks of the Baltic Sea, archaeologists have found two sets of human footprints. Normally, footprints near a beach may not sound newsworthy but these footprints are estimated to be 5000 years old! The footprints near the island of Lolland, Denmark, were made by Stone Age fisherman. The imprints were unearthed in a dried up area of an inlet. These are not the oldest footprints discovered to date. The record oldest prints were found in Tanzania and are about 3.7 million years old. And, if you are interested, the term for footprints is bipedalism.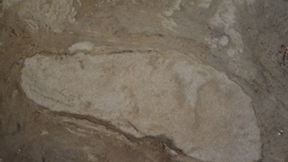 Photograph from presstv.ir
A 39 ft.sandcastle was created in Niteroi, Brazil, by artist Rusty Croft.The massive structure took 20 truckloads of sand and about one week to create. Guinness World Records is currently determining if this is a new world record. The current record holding sand castle stands 37ft. 10 inches.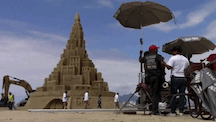 Photograph from constructionweekonline.com

Here's a little secret. Teachers love snow days, too!And,they may be a thing of the past as schools turn to technology. Imagine, a snow storm and school closed but students still have... virtual classes. It's being tried at a private high school in Minnesota. With virtual classes, students can go online to work on assignments that teachers have posted. Schools must be in session for a specific number of days each year. For most schools, this is at least 180 days. Too many snow days often mean having to make up the days over other breaks. If states approve this alternative virtual school day, such make-up days would not be needed.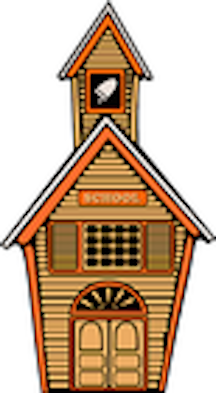 After a ten year journey,covering over 4 billion miles,the Rosetta spacecraft,launched by the European Space Agency, has caught up with a comet and has landed a smaller probe ONTO the comet. It is the very first man-made object to land on a comet! The comet, called 67P,has a very uneven and icy surface so landing the Philae onto its surface wasn't easy. A comet has little gravity so the Philae, about the size of a washing machine, needed to release hooks to grab into the comet's surface so it remained in place. The probe has several instruments including a small drill that can penetrate about eight inches into the surface of the comet. Scientists hope to learn more about the composition of comets and their reaction to the sun as they travel past the sun.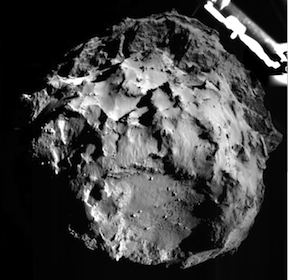 Photograph of Comet67P from ESA.int

Click here to see past news stories:IN the NEWS!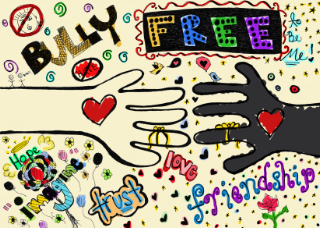 LOOK!
I remember the saying "Sticks and stones may break your bones but names can never hurt you". Personally, I never thought this to be true. Words are very powerful and negative words can hurt-a lot! Each day, thousands of young people experience some sort of bullying, either in words and/or actions. These two sites have great resources which might be of help to classroom teachers, parents and young people:
Stop Bullying!

Click here to learn more about Anti-Bullying Activities to use in the classroom.Stand up to Bullying!

To any young people visiting my website. Please,if you are being bullied, seek help...SPEAK TO AN ADULT today!And, if you SEE something that looks like bullying-SAY something to an adult!

"The school is the last expenditure upon which America should be willing to compromise."FDR
"If a man empties his purse into his head, no man can take it away from him. An investment in knowledge always pays the best interest."(Ben Franklin)
"You must be the change you want to see in the world."(Mahatma Gandhi)
"School is a building that has four walls-with tomorrow inside."(Lon Watters)
"We know the future will outlast all of us, but I believe that all of us will live on in the future we make."(Senator Ted Kennedy)
"The purpose of life is a life of purpose." (Robert Byrne)
<"The purpose of life is to amount to something and have it make some difference that you lived at all."(Dear Abby)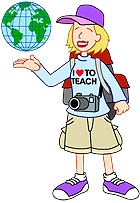 Special thanks to EducationWorld for letting me use this image of my "alter ego" as Mrs. "Waffenschmidt!

About Gail:

I have retired from teaching after 33 1/2 years in the classroom. Of that time, I taught Grade 6 Social Studies teacher for 31 1/2 years.I earned my BA in early secondary education with a concentration in social studies from SUNY Oneonta, New York, and my MST in social studies education from Binghamton University in New York. In 1988, I was awarded the Outstanding Elementary Social Studies Classroom Teacher of the Year Award from the New York State Council for the Social Studies. Additionally, in 1988, I was also awarded the Outstanding Elementary Social Studies Teacher of the Year Award by the National Council for the Social Studies.

My work has appeared in most children's publications including:
Appleseeds,Scholastic's Super Science,Scholastic's Science World, Highlights for Children, National Geographic World, Ranger Rick, Cobblestone, Faces, Muse Magazine, Contact Kids, US Kids, Action Magazine(Scholastic), Girls' Life, Boys' Life, American Girl, Instructor, Creative Classroom, Middle Years, Time for Kids, Scholastic News, Scholastic News Zone, Time for Kids , Ask Magazine, Dig, Calliope, Cobblestone, FACES, Studies Weekly, Glo Adventurer, and more.




---