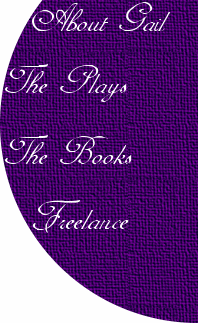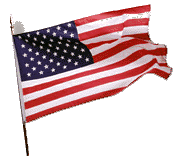 Remember Our Soldiers

Click Here for catalog:
Social Studies School Service/Resources for Teachers, Parents,counselors,more!

EbooksClick here for EBooks by Social Studies School Service!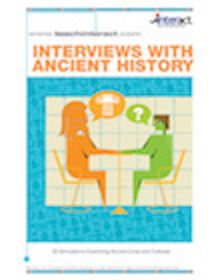 NEW:Reader's Theater Scripts(Biographies in Ancient History):
Reader's Theater Scripts (Biographies in US History)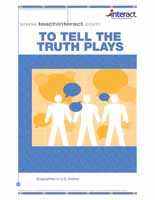 Click here to learn more:
Teachinteract.com

Materials for experiential,active learners

Anti-Bullying Resources

ELECTION 2016!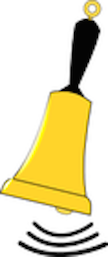 Need a quick activity?
Bell Ringers!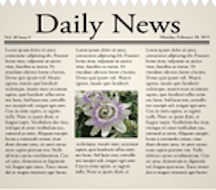 In the News!
Updated regularly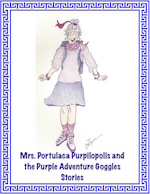 Mrs. Portulaca Purpilopilis
and the Purple Adventure Goggles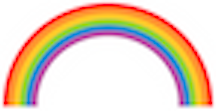 New:The COLOR GAMES!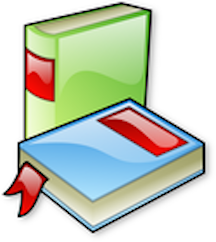 The Wooden Cookie Box Story The Wooden Cookie Box

Facts to Wow your Friends!

Calendar Specific Resources!NEW

World Landmarks:( NEW) Lots of fun things to use with your students!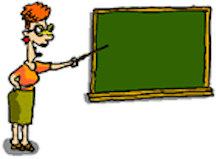 Teaching Ideas!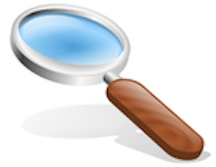 Webquests!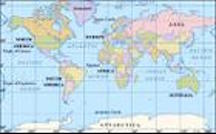 Geography Activities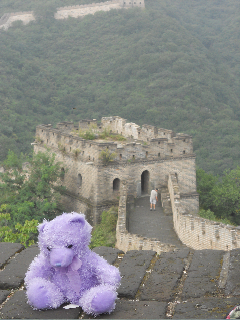 Purpleannie's Travels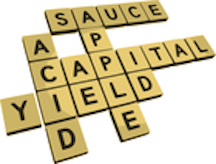 wpclipart.com
Crossword Puzzles!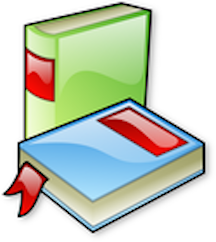 Short Reads of interest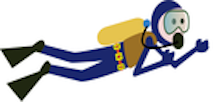 Dive into Career Choices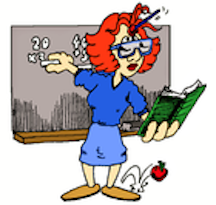 Teaching Tips A-Z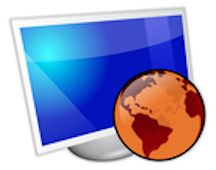 Great websites!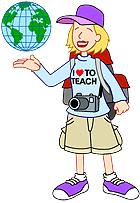 Mrs. Waffenschmidt


`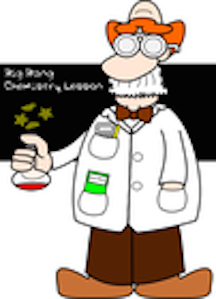 wpclipart.com

Science Fun!


`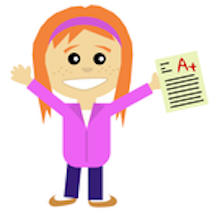 P.R.A.I.S.E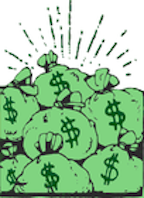 MONEY, MONEY, MONEY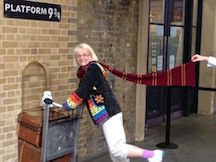 Gail's Glimmerings
Mail Gail:


Gail Hennessey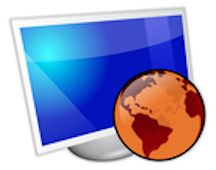 WEBSITES of INTEREST:


History For Kids

Tween Tribune-News Stories for Student

DogoNews: Fodder for Young Minds

Time for Kids-Around the World

WPClipart.com

OpenClipart.com

BBC Website for Kids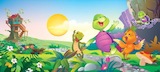 Purple Turtle EBOOKS!
Check out:

Award winning site for April 2008!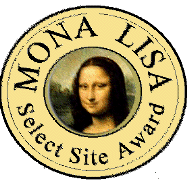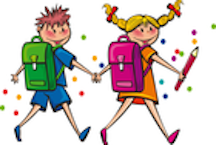 Free JavaScripts provided
by The JavaScript Source
Check out this day in History: Click here: http://www.nytimes.com/learning/general/onthisday
FOLLOW ME ON TWITTER!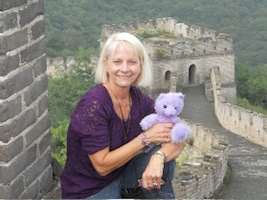 Welcome to My Website for Educators!
Teach PEACE and TOLERANCE
Try doing an act of kindness for someone, today!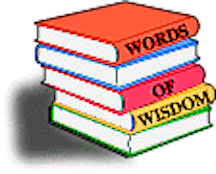 "Remember no one can make you feel inferior without your consent."
Eleanor Roosevelt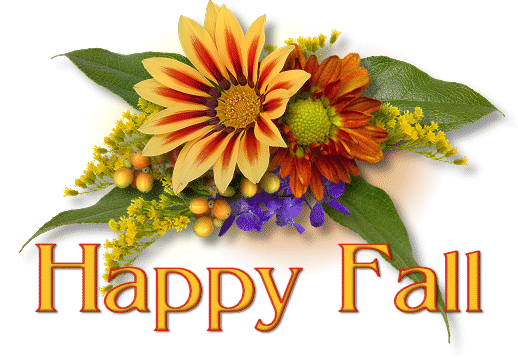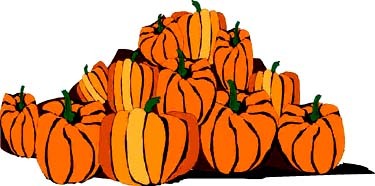 Highlighted Resources for OCTOBER:
1.The Supreme Court starts its new session in October: Oyez, Oyez...Hear Ye, Hear Ye! The first Monday in October is the beginning of the new term of the Supreme Court. This web quest will introduce students to the Supreme Court. There are several extension activities and additional links as well as the key:
Supreme Court: A Webquest
2. Presidential Challenges for Kids:With the Presidential Election coming, this would be a great activity to use with your students. Do YOU Know Your Presidents is a series of three challenges. Each challenge worksheet has 25 questions(with 3 choices). The first challenge is the easiest with the third, the hardest.There is also a Presidential Did You Know? Section.
Presidential Challenges
3.My bundle for the 2016 Presidential Election includes: Presidential Challenges:What do You Know about the Presidents?,Presidential Webquest/Extension Activities, White House Webquest/Extension Activities, Election 2016, a Webquest/Extension Activities, Presidential Election 2016 Puzzle:
Presidential Bundle of Activities!
4.The 2016 Presidential Election! (A Webquest/Extension activities)Students will learn about the election process including who the candidates are, requirements to run for office, requirements to vote, the Succession Act, the Electoral College and more. There are 12 web questions, a Did You Know?Comprehension Questions, Teacher page with extension activities, key, links:
Presidential Webquest
5.Orange Game:Looking for a Friday activity? Something for your students to do with a substitute or following testing time? Maybe you'd like a learning challenge for over the summer months.Check out my ORANGE Game. There are 24 statements and several extensions. This resource challenges kids about their knowledge of all things ORANGE. Great for a fall activity!The Orange Game
6. Columbus: A Reader's Theater Script:Learn about Christopher Columbus with this informative play. There are 10 questioners asking questions of Columbus. Additionally, comprehension questions and discussion questions are included. Columbus, A Reader's Theater Script
7.Diwali is Coming in October:This reading passage introduces kids to the holiday of Diwali and includes fun facts and extension activities.Learn about Diwali!
8. Halloween Webquest: With 12 informational web questions, this resource is just the thing to use as a learning tool about the holiday of Halloween. Bats, Owls, pumpkins, the human skeleton, the origin of Halloween, superstitions, and famous stories in literature, are covered. There are comprehension questions, lots of fun facts, extension activities(including writing in the content area), and additional links for teachers: Halloween Webquest
9. ALL Mummy Webquest: Kids love mummies. Great for Halloween time(or for a unit of study on ancient Egypt) Learn all about mummies of the world. Included: Bog Mummies, Otzi, Chinchorro Mummies, Taklamakan Desert Mummies, Egyptian Mummies and more. 12 informative text questions/comprehension questions/extension activities, key, fun facts:
Mummies, A Webquest
10. Pumpkin Webquest: Did someone say pumpkin pie?This 10 web question webquest has several comprehension questions(lots of extension activities). Great for LA classes,a fall activity, or for a substitute lesson!
Pumpkins!A Webquest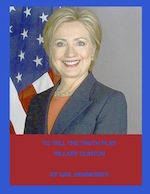 NEWS:Hillary Clinton has made history becoming the first woman ever to lead the presidential ticket of a major political party(the Democratic Party)Check out this resource:Hillary Clinton: A Reader's Theater ScriptHillary Clinton
In the News:Harriet Tubman's image to be placed on the $20 bill!
Learn about Harriet Tubman with this Reader's Theater Script:Harriet Tubman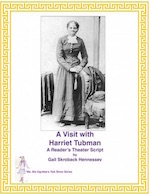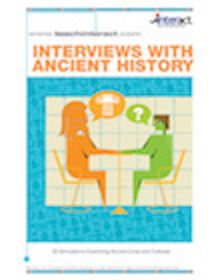 NEW:Twenty Reader's Theater Scripts(Biographies in Ancient History)published by Social Studies School Services:Check it out:Gail's Latest Book
Check out my new series of Children's Books!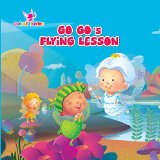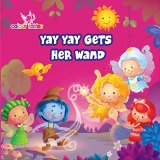 Colour Fairies: Go Go's Flying Lesson
Colour Fairies: Yay Yay Gets Her Wand
You can find my Aadarsh Publishing books at Amazon.com($2.99 each)Amazon.com
Check out my video interview at TES.com:Featured Author, Gail Hennessey

Visit Rachel Lynette's Minds in Bloom Blog to see my Guest Blog,"Got A Minute,Three or Five?"(Tips for things to do when you a few minutes of class time).Click here:Minds-in-Bloom.com
EXCITING NEWS: My SECOND Purple Turtle Story was made into a cartoon.Click here to watch:Purple Turtle and the Safari Adventure Purple Turtle Story, Purple and the Cupcakes, was made into an animated cartoon! Check it out here:Purple Turte and the Case of the Missing Cupcakes!
My latest CLIPART! THINGY LETTERS!Lots of Fun...From Utah to Colorado, to New York to New Jersey and around the my home and inside my garage, once I started I saw letters of the alphabet all around me! Use my THINGY letters to have kids write spelling words, vocabulary words, to make Mother's Day/Father's Day cards or as an art activity! Have students try and guess what some of the THINGY Letters are.(also have Black/White option).CLICK HERE!
THINGY LETTERS!(clipart)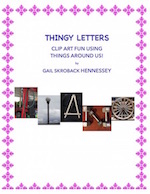 Check out my Pinterest page to see all my resources in one easy place!Click here to learn more:Gail's Social Studies Emporium(and More)
My Latest Reader's Theater Scripts:Go to the link and click "Preview" to see a sample of the Reader's Theater Script you may find of interest:George Washington Carver: The Peanut ManJacques Cousteau, A Reader's Theater Script
William Shakespeare
<Bessie Coleman,Aviator
Marian Anderson
Leonardo da Vinci,"Renaissance Man!"
Michelangelo!The Bus Ride That Changed History(A Visit with Rosa Parks)McSean, the Leprechaun, A Reader's Theater Script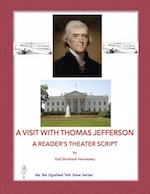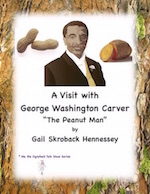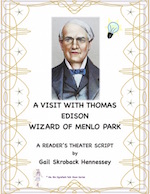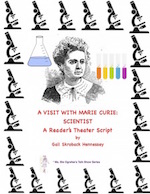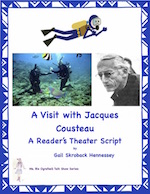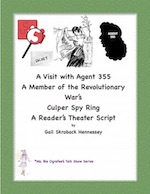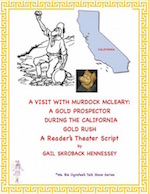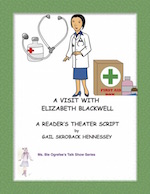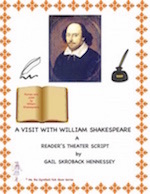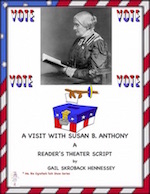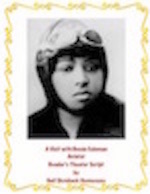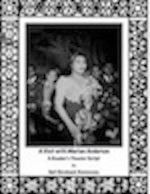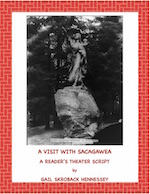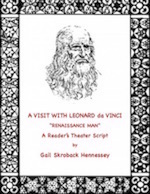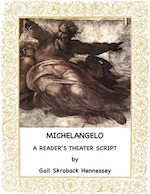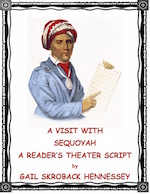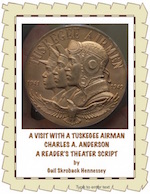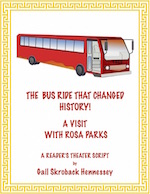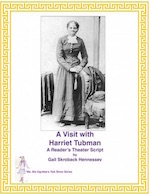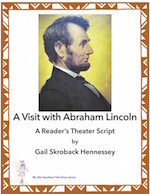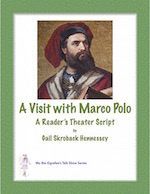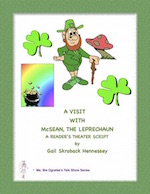 PLEASE TAKE A MOMENT AND SIGN MY GUESTMAP. I'D LOVE TO SEE WHERE MY VISITORS CALL HOME! Click on the GLOBE ICON on the left to open the map.
Purple Turtle Stories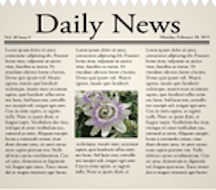 IN THE NEWS TODAY:10/21/2016:
A new world record pumpkin has been grown in the country of Belgium(2016). It tipped the scale at a whopping 2623.5 pounds!Pumpkin growers say that a 3000 pound pumpkin is possible in the near future! It wasn't that many years ago that a 1000 pound pumpkin, now a light weight, would have been news worthy. The problem with growing such jumbos is that gravity often causes them to get smooshed and then they can't qualify for world record judging. The record heaviest pumpkin grown in North America(2016)weighed in at a whopping 2261.5 pounds.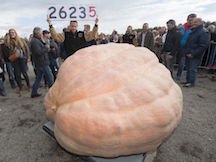 Photograph from Firstwefeast.com
A wonderland of cave paintings have been discovered in the country of Spain. Dating back 14,500 years, there are about fifty cave drawings including goats,bisons and horses. There are also etchings of two lions. Found near Lekeitio, Spain, scientists are calling the cave paintings "the most spectacular and impressive" to be found on the Iberian pennisula (Spain and Portugal). There are no plans to open the cave to visitors.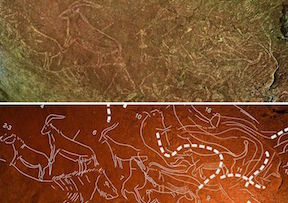 Photographs from bbc.com>
A scientist has studied the crystals found in the milk-like liquid used by the Pacific Beetle cockroach(only species of cockroach which gives birth to live little cockroaches) and sees a possible milk alternative,yes, from cockroaches. Now at the Stem Cell Science and Regenerative Medicine facility in India, Subramanian Ramaswamy says the crystals are filled with the same proteins found in cow,goat, buffalo and sheep milk. In fact, cockroach "milk"is three times more nutritious that cow milk. At this time, getting enough milk from a cockroach to fill a glass for your cookie snack is a long way off.Thankfully!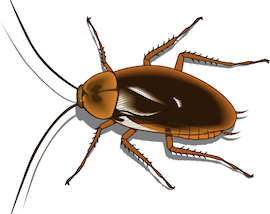 Illustration from wpclipart.com
Have you built anything out of Legos? If, so, you probably didn't make this whopper of a Lego structure. It took five months and an amazing 5,805,846 plastic bricks to create what Guinness World Records has named the world's largest Lego sculpture. The Lego Tower Bridge, standing 42.65 ft. tall was constructed in Great Britain along with a mini trough of water, representing the Thames River. It is in London, Great Britain's capital city, where the real Tower Bridge is located.Someone estimated that if you placed each brick used in the construction of the sculpture,end to end, it would stretch 200 miles! The Lego Master Builders created the Lego Tower Bridge for the Land Rover company to introduce their new automobile. The previous Lego record holder was a Star Was X-wing fighter. Built in 2013, the structure used 5,335,200 bricks.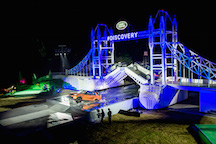 Photograph from guinnessworldrecordscom.
You may know a few creatures which are on the endangered species list but did you know that the bumblebee may soon be added to this list? The U.S. Fish and Wildlife Service says the bumble bee, specifically, the rusty patched bumblebee, is in real trouble and has proposed its species being list as endangered. It is the first species of bee to be so classified. Once found in 28 states and in the country of Canada, the rusty patched bumble bee is now found in one Canadian province and 12 U.S. states. The bumblebee is very important for many of the foods we eat such as blueberries, apples, tomatoes and cranberries. In fact, more than 1/3 of all the food we eat would not be available without bee pollination. The bumblebee has severely declined in population from a virus, climate change, lack of habitat and from pesticides.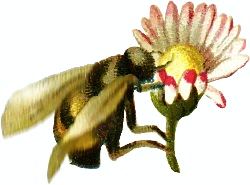 Illustration from wpclipart.com
PAST NEWS STORIES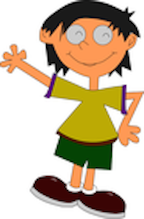 Click here:Past News Stories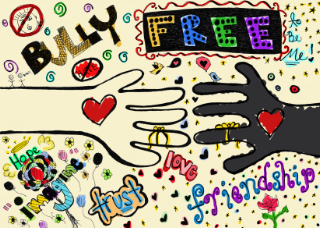 LOOK!
I remember the saying "Sticks and stones may break your bones but names can never hurt you". Personally, I never thought this to be true. Words are very powerful and negative words can hurt-a lot! Each day, thousands of young people experience some sort of bullying, either in words and/or actions. These two sites have great resources which might be of help to classroom teachers, parents and young people:
Stop Bullying!

Click here to learn more about Anti-Bullying Activities to use in the classroom.Stand up to Bullying!

To any young people visiting my website. Please,if you are being bullied, seek help...SPEAK TO AN ADULT today!And, if you SEE something that looks like bullying-SAY something to an adult!

"The school is the last expenditure upon which America should be willing to compromise."FDR
"If a man empties his purse into his head, no man can take it away from him. An investment in knowledge always pays the best interest."(Ben Franklin)
"You must be the change you want to see in the world."(Mahatma Gandhi)
"School is a building that has four walls-with tomorrow inside."(Lon Watters)
"We know the future will outlast all of us, but I believe that all of us will live on in the future we make."(Senator Ted Kennedy)
"The purpose of life is a life of purpose." (Robert Byrne)
<"The purpose of life is to amount to something and have it make some difference that you lived at all."(Dear Abby)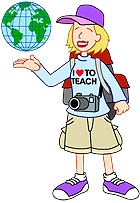 Special thanks to EducationWorld for letting me use this image of my "alter ego" as Mrs. "Waffenschmidt!

About Gail:

I have retired from teaching after 33 1/2 years in the classroom. Of that time, I taught Grade 6 Social Studies teacher for 31 1/2 years.I earned my BA in early secondary education with a concentration in social studies from SUNY Oneonta, New York, and my MST in social studies education from Binghamton University in New York. In 1988, I was awarded the Outstanding Elementary Social Studies Classroom Teacher of the Year Award from the New York State Council for the Social Studies. Additionally, in 1988, I was also awarded the Outstanding Elementary Social Studies Teacher of the Year Award by the National Council for the Social Studies.

My work has appeared in most children's publications including:
Appleseeds,Scholastic's Super Science,Scholastic's Science World, Highlights for Children, National Geographic World, Ranger Rick, Cobblestone, Faces, Muse Magazine,Contact Kids, US Kids,Action Magazine(Scholastic),Girls' Life,Boys' Life,American Girl, Instructor, Creative Classroom, Middle Years, Time for Kids, Scholastic News, Scholastic News Zone, Time for Kids , Ask Magazine, Dig, Calliope, Cobblestone, FACES, Studies Weekly, Glo Adventurer, and more.




---